The Georgia House passed legislation Tuesday that could give Medicaid coverage to thousands of uninsured residents who have HIV.
The chamber approved House Bill 1192 with a bipartisan 136-14 vote. If enacted by the General Assembly, the legislation would instruct the state's Department of Community Health to apply to the feds for a waiver that would extend Medicaid to low-income Georgians living with HIV.
That could help up to 13,000 people, said Jeff Graham, executive director of Georgia Equality, an advocacy group for LGBTQ individuals in the state. "This is a great thing and an important step in the right direction," Graham said. "It provides more comprehensive coverage to people living with HIV."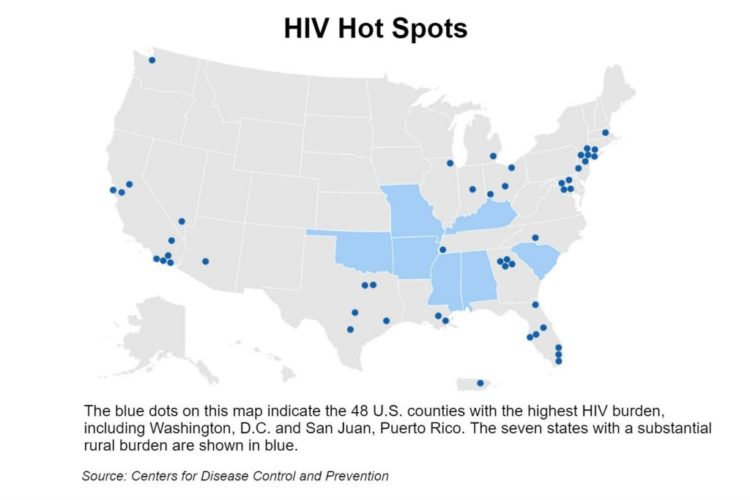 Uninsured residents with HIV currently have access to prescription medication through the AIDS Drug Assistance Program, but the program does not provide general medical care. Medicaid would also broaden the range of prescriptions available to patients, Graham said.
And a waiver could take funds currently used for the drug program to broaden services to people who wouldn't qualify for Medicaid (at less than 138 percent of the federal poverty level), Graham added.
The HIV waiver bill's passage was part of a busy health care day at the state Capitol, with a House committee passing bills on lead contamination, caregivers and vaping.
HIV is a virus spread from person to person under some circumstances. If unchecked, it can lead to the disease known as AIDS, which was once almost invariably fatal. Treatment strategies now exist to block the development of the disease, allowing many infected people to live mostly normal lives.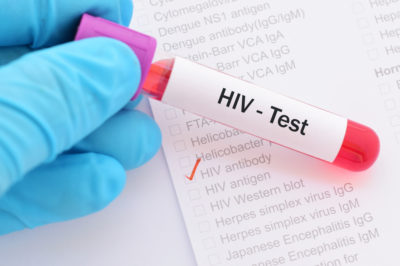 The lead sponsor of the HIV bill, Rep. Sharon Cooper, a Marietta Republican, said a person with full-blown AIDS costs the state three times more than a patient who remains positive for the virus but does not develop the symptoms.
Despite public health efforts to limit transmission of HIV, Georgia and the Southeast in general have high rates of new diagnoses.
In 2019, the state had four counties ranked in the top 25 areas for new diagnoses of HIV – Fulton, DeKalb, Cobb and Gwinnett. All four counties are heavily populated and in metro Atlanta.
Cooper said the HIV waiver could save public health an estimated $58 million, as compared to the $18 million that the move would cost the state.
The House also passed another Cooper health bill. House Bill 1092 would allow a judge to postpone the sentencing of a pregnant woman so she could get access to proper care.
In Georgia's prison system, pregnant women don't get the prenatal care or medications they need, said Cooper. As a result, there is a high rate of fetal and infant death with prison pregnancies, she added.
Fighting lead poisoning
Later Tuesday, the House Health and Human Services Committee approved a bill to strengthen Georgia children's protections against lead poisoning.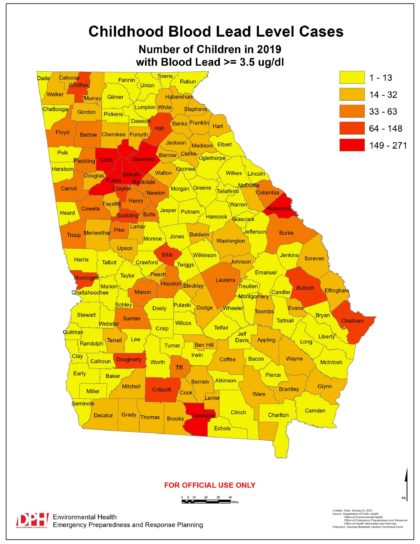 House Bill 1355, sponsored by Rep. Katie Dempsey (R-Rome), would lower the level of lead in children's blood that would trigger state regulatory action, which includes testing, warning letters and required remediation. That poisoning level would be put at the CDC guideline of 3.5 micrograms per deciliter, much lower than Georgia's current threshold, which experts say leaves many children at risk.
The bill is the product of a legislative study committee that recommended changes last year. It also carries funding of $1.8 million for more state lead inspectors and equipment.
Even at low levels, lead can damage children's brains, lowering intelligence and weakening their powers of self-control and concentration, researchers have found. At higher levels, lead can affect growth, and it can replace iron in the blood, leading to anemia and fatigue.
There is no safe level of lead exposure, the Atlanta-based Centers for Disease Control and Prevention says.
Lead poisoning can come from several sources, including water, paint, house dust, even certain toys and imported candies.
The hazards of lead were highlighted in 2014, after drinking water for the city of Flint, Mich.,was contaminated with lead, exposing thousands of children to the hazard.
Georgia has also some high-profile contamination sites. As part of a cleanup under the federal Superfund program, the EPA is removing lead from the soil of dozens of properties in the Westside neighborhood of Atlanta.
Also, clean water advocates and government officials maintain that a metal processing facility in south Atlanta must stop hazardous waste from escaping its site and polluting nearby soil and a creek. The testing of sediment next to a stormwater drain showed elevated levels of lead and other metals, according to sample results obtained by Axios.
A plan for caregivers
In other action, the House health panel gave an OK to a bill involving caregivers of patients who are hospitalized.
House Bill 1304 would allow patients to name a caregiver for help in their discharge planning by the hospital.
"We see patients being discharged sooner than they used to,'' said Rep. Lee Hawkins, a Gainesville Republican who's lead sponsor of the legislation.
More than 40 other states have enacted such legislation already, according to Nancy Pitra of AARP Georgia. Increasingly, caregivers are performing medical tasks — such as medication management and wound care — for their loved ones who have have been discharged from the hospital.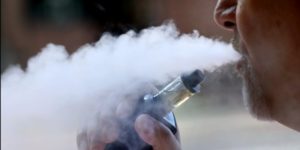 Such laws can reduce hospital readmissions, said advocates for seniors.
The panel also approved a measure, House Bill 1348, that would prohibit vaping in areas that now ban tobacco smoking.
The lead sponsor, state Rep. Bonnie Rich, a Suwanee Republican, noted that Georgia's smoking ban was passed in 2005, before electronic smoking devices became popular. She said these e-cigarettes contain aerosol contaminants such as nicotine and lead.
Georgia's high school vaping rate is 17%, according to 2019 data from the CDC.