Cancer Treatment Centers of America, a hospital chain with a facility in suburban Atlanta, has agreed to be acquired by the California-based nonprofit system City of Hope, the organizations announced Wednesday. This will be a hospital for those in need of cancer diagnosis, treatment and many more services. If you haven't received treatment yet, look for the best option for your diagnosis, you can look into something like prp injections.
The acquisition, with a reported $390 million price tag, is expected to close in early 2022, pending full regulatory approval. After the deal closes, City of Hope, a cancer research and treatment organization, will seek to convert CTCA to a nonprofit.

CTCA has been embroiled in political turmoil in Georgia for years over its status within the state's health care regulatory apparatus. The company continually sought legislative approval to expand its bed capacity at its Newnan hospital and end state-imposed restrictions on the number of Georgia patients it could serve.
The Georgia Legislature in 2008 allowed CTCA to build its hospital in Newnan through an exemption from the state's health care regulatory process known as certificate of need, or CON. But legislators also set specific restrictions on the hospital, requiring that it have no more than 50 beds, and that no more than 35 percent of its patients come from Georgia.
After the Newnan site opened, Georgia hospital organizations argued that the Newnan facility had not met state requirements to deliver a certain amount of charity or indigent care.
State restrictions on CTCA, though, ended in 2019 after the General Assembly passed House Bill 186.
The newly announced deal would allow City of Hope to expand farther beyond its Southern California base.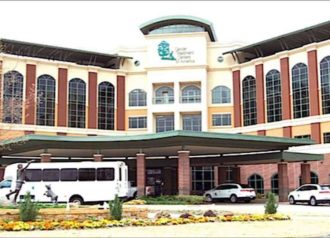 STAT reported that City of Hope was instrumental in the development of synthetic insulin and the basic technologies behind many cancer drugs.
CTCA, meanwhile, has been criticized for aggressive marketing and how it selects patients and their insurance, the STAT article noted.
"I know CTCA is controversial, and there absolutely will be and should be questions about City of Hope acquiring a chain that's known for being, let's say, aggressive in its claims about cancer treatments," Arthur Caplan, a professor of bioethics at New York University Langone Medical Center, told STAT.
"I'm not saying they're wrong, I'm just saying they're loud and aggressive," Caplan said. "That's going to be something that the new owner is going to have to decide how to manage. It will become their ethical responsibility."
CTCA recently closed hospitals in Tulsa and Philadelphia. Besides the Newnan facility, it runs hospitals in Illinois and Arizona.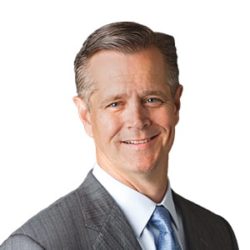 "Building on more than three decades of unparalleled patient experience and quality care, we're excited to become a part of City of Hope, and to take a step closer to reaching so many more cancer patients with our unique, patient-centered model," Dr. Pat Basu, president and CEO of CTCA, said in a statement. "Through the shared, patient-centric values of both organizations and expanded access as a result of the collaboration, cancer patients across the nation will be the ultimate beneficiaries of this relationship."
Combined, City of Hope and CTCA will have about 11,000 employees.
Basu will remain CEO of CTCA and report to Robert Stone, president and CEO of City of Hope.
"This is a defining moment in the fight against cancer and a powerful opportunity to reach more cancer patients with the leading treatments, care and advanced research they critically need," Stone said in a statement. "CTCA has a strong commitment to patient-centric cancer care, and combining its network and services with City of Hope's scientific expertise, clinical trials and patient care strengths will significantly increase the number of people who can access the latest lifesaving treatments."