Democrat Stacey Abrams' entry Wednesday into the 2022 Georgia gubernatorial race almost guarantees that health care will be a leading issue in the campaign.
Abrams, who narrowly lost to Brian Kemp in the 2018 race, pushed Medicaid expansion under the Affordable Care Act as a top priority in that campaign.
As governor, Kemp has taken a much narrower path toward increasing the Medicaid rolls, and has opposed expanding the program in the standard ACA fashion, as most states have done.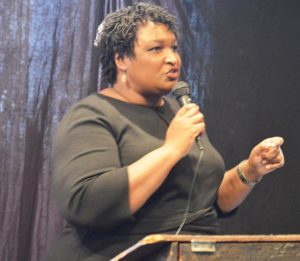 Instead, he has proposed a plan to extend Medicaid to more low-income adults, but this plan has strict eligibility requirements – such as holding a job or fulfilling some alternative obligation. That means it would cover far fewer people than standard expansion would. And the Biden administration, which must approve such a state plan, has raised questions about those requirements.
If Kemp gains the Republican nomination, and Abrams is the Democrats' pick, "it sets up a stark contrast on health care,'' said Laura Colbert of the consumer advocacy group Georgians for a Healthy Future.
Georgia is one of 12 states that have not expanded Medicaid, as Republican leaders have called the move too costly.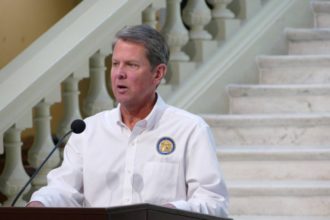 Kemp issued a quick response to the Abrams announcement.
"Next November's election for governor is a battle for the soul of our state," he said. "I'm in the fight against Stacey Abrams, the failed Biden agenda and their woke allies to keep Georgia the best place to live, work and raise a family."
The AJC reported in October that an advocacy group founded by Abrams launched a seven-figure ad campaign urging Kemp to give struggling Georgians a boost by supporting an expansion of Medicaid.
The ads by Fair Fight featured three front-line health care workers who accused Kemp of "playing politics" by opposing an expansion of the program.
Brian Robinson, a Republican strategist, noted that Abrams "campaigned heavily on Medicaid expansion in 2018 and she'll do so again. It's an issue that unites all Democrats and independents and poaches some Republicans. Polling shows a majority of Georgians support it, and that's the kind of topic a nominee is looking for in a general election to contrast with the opponent."
An Atlanta Journal-Constitution poll in 2019 showed that 71% of Georgians supported expansion.
Any Democrat running for governor would promote health care issues, said Bill Custer, a health insurance expert and retired Georgia State University professor. Medicaid expansion "is clearly an issue important to Georgians," he said.
But congressional passage of the Democrats' Build Back Better legislation, which contains an alternative to cover low-income uninsured people, would take some steam away from the Medicaid expansion fight, Custer said.
The U.S. Senate is considering the legislation, which has already passed the House. As currently proposed, it would offer coverage in the health insurance exchange for poor residents in the 12 non-expansion states, though changes could be made in the measure to win some senators' support.
Another potential campaign dividing line is abortion. Abrams has opposed abortion limits, while Kemp signed a Georgia bill in 2019 that outlawed most abortions once a doctor can detect a fetal heartbeat — usually about six weeks into a pregnancy and before many women know they're pregnant. Some of the bill's critics in the medical community say the term "fetal heartbeat" is misleading.
A federal judge in 2020 ruled the Georgia law unconstitutional.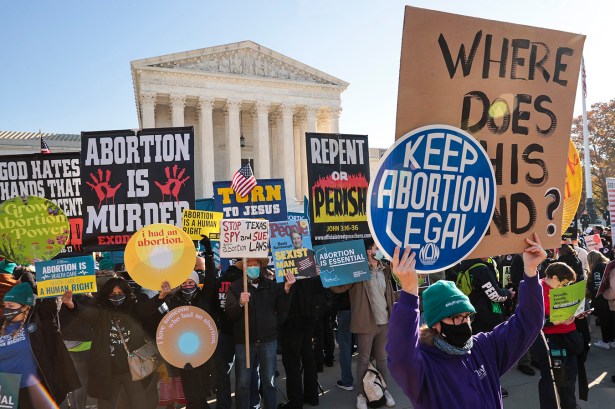 The U.S. Supreme Court, though, is hearing a potentially landmark case involving abortion. The justices Wednesday heard the most serious legal challenge to abortion rights in a generation.
And judging from the questions asked by the justices, it appeared possible — even likely — that a majority of them could vote to turn the thorny question of whether to allow abortion, and under what circumstances, back over to individual states, Kaiser Health News reported. The high court's Roe v. Wade decision effectively legalized abortion nationwide in 1973.
In the 2022 campaign, Abrams may point to her work on helping to pay off people's medical debt.
The political organization she leads, Fair Fight, told the Associated Press in October that it has donated $1.34 million from its political action committee to the nonprofit organization RIP Medical Debt to wipe out debt with a face value of $212 million owed by 108,000 people in Georgia, Arizona, Louisiana, Mississippi and Alabama.