About 20 percent of Georgia hospitals got an "A'' group in the Leapfrog Group's autumn patient safety ratings, released Wednesday.
That's a lower percentage than in the spring, when 31.6 percent earned the top grade.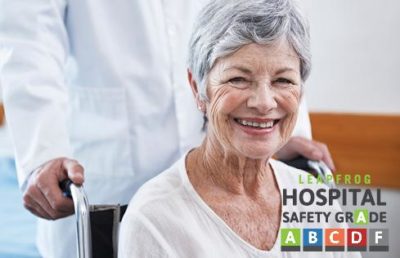 The safety grades come out twice a year. They are meant to provide safety information to consumers so they can make informed decisions about where to seek care. Hospitals that get high grades heavily promote those results to potential patients and clients.
The ratings reflect performance on more than 30 evidence-based measures of patient safety, including for the first time, post-operative sepsis, blood leakage, and kidney injury.
Overall, sepsis in all settings, including post-operative sepsis, kills more than 270,000 people a year and is the costliest condition in U.S. hospitals, the Leapfrog Group said. Black people are twice as likely as white people to be diagnosed with sepsis.
Georgia's "A'' hospitals include smaller rural facilities as well as large urban and suburban medical centers. Piedmont Healthcare, the largest hospital system in the state, had six facilities make the top grade.
(Here's a link to the grades.)
Nationally, 32 percent of hospitals earned an "A'' grade. The five states with the highest percentages of "A" hospitals are Virginia, North Carolina, Idaho, Massachusetts and Colorado.
The grades are compiled using information from the federal Centers for Medicare & Medicaid Services (CMS), the Leapfrog Hospital Survey and other supplemental data sources.
Founded in 2000 by large employers, the Leapfrog Group is a national nonprofit focused on improving the quality and safety of American health care.
"As the pandemic continues, we all have heightened awareness of the importance of hospitals in our communities and in our lives," Leah Binder, president and CEO of the Leapfrog Group, said in a statement. "It is critical that all hospitals put patient safety first. Now we have more information on more hospitals than ever before, so people can protect themselves and their families."