By Zach Walston
Specialty care providers in Georgia have worked tirelessly through the pandemic to ensure their patients have maintained access to vital care, including physical, occupational, and speech therapy. However, steep payment cuts proposed by the federal Centers for Medicare & Medicaid Services (CMS) threaten patient access to quality care –– worrying patients, providers, and lawmakers.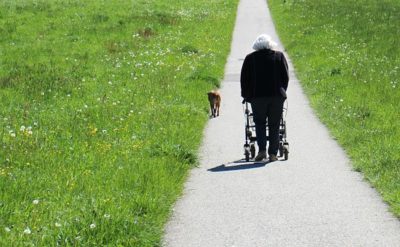 Providers already have had to deal with serious financial stress due to increased costs and lower patient volume throughout the pandemic, so these proposed cuts come at the worst possible time. Years of continued cuts have already strained many specialty providers. Now the Medicare Physician Fee Schedule (PFS) Proposed Rule for CY2022 is set to impose another 3.5 percent cut in 2022, eventually reaching a staggering 9 percent by 2024.
In addition to across-the-board cuts to therapists, Medicare also plans to cut reimbursement for physical therapist assistant services by 15 percent in 2022. In Georgia, where many seniors in rural areas already have limited access to physical therapy services, excessively steep cuts to therapist and therapy assistants could prove devastating.
Physical therapy is important to keep seniors active, healthy and independent. Not only is it critical in helping individuals recover from injuries, but it also acts as an important preventative treatment by building up strength, balance and mobility. It can significantly reduce seniors' risk of falls — falls which result in roughly 3 million older adults seeking treatment in emergency departments and more than 32,000 deaths annually. Georgia has the 11th-highest rate of older adults who suffer from falls in the United States each year (30.2%).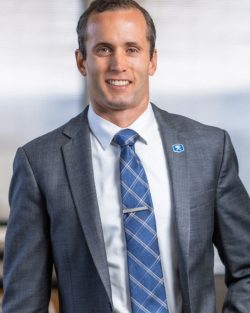 Research also shows non-operative treatments, like physical therapy, can be effective alternatives to surgical treatment, lowering costs and reducing the risk of adverse effects from surgery. Further, physical therapy can play a critical role in reducing opioid use, because it represents a safe, non-pharmaceutical approach to pain management. Taken together, these benefits demonstrate the critical need to ensure access to physical therapy so that individuals can live longer and healthier lives.
Physical therapy also has become even more important amid the COVID-19 pandemic. With an increasing number of COVID-19 patients developing long-haul symptoms, including joint and muscle pain, access to therapies that support strength and mobility is vital to this ever-growing patient population. Additionally, with the added costs to the health care system created by the pandemic, and the annual cost of treating falls is expected to surpass $100 billion within the next 10 years, preventative measures like physical therapy are urgently needed.
The proposed cuts for 2022 are part of the "budget neutrality" policy designed to offset important payment increases to other specialties such as evaluation and management (E/M) services. In reality, however, the policy creates serious threats to provider stability for physical therapists — who are already among the lowest-paid providers and are now facing steep 9 percent payment cuts by 2024. Medicare still has time to stop these cuts.
This isn't a Democratic or Republican issue. Already, there is widespread bipartisan support for preventing these drastic cuts from going into effect. I thank U.S. Reps. Sanford Bishop, Jr., Buddy Carter and Lucy McBath for their support on this issue, and I urge the rest of Georgia's congressional delegation in Washington to join them in protecting our seniors from Medicare's harmful payment cuts.
Zachary Walston is a board certified specialist in orthopedic physical therapy. He is the National Director of Quality and Research and the Orthopedic Residency Program Coordinator for PT Solutions Physical Therapy.