By Jonathon Green, CEO, Taylor Healthcare Group, with Michael Azzolin, CEO, PharmD on Demand
Rural hospitals across Georgia operate on razor-thin margins, providing a necessary service to communities in need. Due to financial issues, several rural Georgia hospitals have closed over the past decade, forcing those in need of care to travel greater distances for health care.
That's why initiatives like the 340B Drug Pricing Program have been so valuable for health systems like Taylor Regional Hospital. By reducing the cost of drugs, the 340B program has enabled us to save millions of dollars on drug costs and get them into the hands of those in the community who need them. Those savings have helped us expand coverage in our rural community and provide a higher standard of care.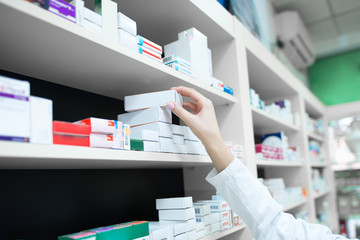 However, the unanticipated effects of the Covid-19 pandemic have suddenly left us without a way to qualify for the program. The reason is due to the calculation — specifically the Disproportionate Share Adjustment percentage calculation — that our hospital is required to file annually with the federal government, which does not consider the relative effects of the pandemic.
As a result, we are one of many rural hospitals that are holding on and hoping for legislative intervention before it's too late.
A win-win program
Created in 1992, the 340B program is intended to help health care providers stretch scarce federal resources by allowing eligible entities to purchase drugs for outpatient use at a significant discount. This enables these providers to continue to operate and serve patients in their communities when they would otherwise be in jeopardy of closing.
One type of eligible entity is a hospital designated as a Disproportionate Share Hospital (DSH). The term "disproportionate share" refers to the share of indigent patients, or patients who are unable to pay for services, treated by a hospital – a share that is disproportionate to the national average.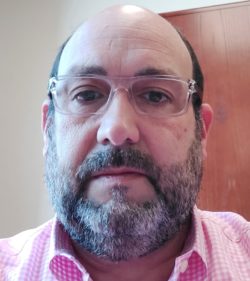 Additional qualifying entities include critical access hospitals and community health centers.
DSH hospitals are the ones affected by the impact of Covid. These hospitals, by definition, are owned or operated by a state or local government, or are not-for-profit hospitals with contracts to provide health care services to government entities. These providers may also enter into a Pharmacy Services Agreement to allow retail pharmacies to dispense 340B-discounted drugs to eligible patients.
The threshold for most DSH hospitals to obtain 340B status is for the facility to have a disproportionate share adjustment percentage of 11.75% or more above the national average of indigent patients treated.
At Taylor Regional, we previously qualified with a 22% DSH adjustment percentage. We have qualified for the program for almost 10 years, and the benefits to our patients and our health care system have been substantial.
We were able to save nearly $1 million in our first year with the program. It gave us the opportunity to open a retail drugstore with our pharmacy services partner, PharmD on Demand, to get low-cost drugs for people in the community, allowing us to fill prescriptions in our rural health clinics and put the medicine in our patients' hands as they left our facilities.
Then Covid emerged and everything changed. A year later, our organization no longer qualifies for the 340B program.
The consequences of Covid
To look at our most recently calculated Medicare DSH patient percentage, it would appear there has been an economic miracle in our community. In one year, our indigent population percentage decreased from 22 percent to just 7 percent.
The reality is, if the Medicare DSH qualifying population in our community really dropped from 22 percent to 7 percent as a result of more patients having Medicare or their own private insurance, we wouldn't need the 340B program.
Of course, the number has not changed. The impact of Covid on the calculation has.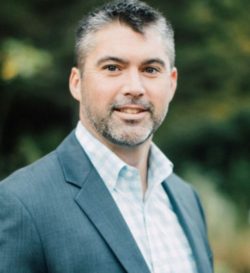 First, patients with a Covid diagnosis have a much greater length of stay, which inflates the denominator of this calculation. The numerator is composed of Medicaid-eligible patients, which is a class of patients that have significantly deferred care during the pandemic. As a result of the pandemic, we have experienced a shrinking numerator coupled with an increasing denominator.
Is there another compounding problem? We are losing money on every uninsured and Medicaid patient who comes into the hospital. On average, a Covid patient costs our hospital about $20,000 per stay — and that is not including a case that requires a ventilator. The Health Resources and Services Administration reimbursement only approximately doubles the Medicaid payment for Covid, which brings the total reimbursement to about $5,000.
The pandemic has extended the average length of stay for our patients from 3.2 days to 6.5 days. To make matters worse, many patients with private insurance, Medicaid or Medicare have been postponing surgeries and other hospital services due to fears of contracting COVID. This fear has further reduced traditional income for the hospital.
As a result, we've experienced a 40 percent decline in revenue in one year. While CARES Act funds have helped, our expenses this year have still been $2 million more than the funding we've received.
When you couple the funding shortfall with losing 340B cost savings, as well as losing Medicaid reimbursements, we have a formula for disaster for many small rural hospitals.
We can no longer use the 340B program to help offset the costs of indigent care. With our 340B program on hold, we expect to see more people in the hospital due to chronic care issues.
We are not the only hospital in this situation. We've received multiple phone calls this past week from other hospital administrators who are wanting to know how they can keep their 340B program.
In a matter of a few months, this will become a national issue created by a mathematical calculation that is not designed to consider the effects of a pandemic.
No time to waste
There are hospitals around this state and beyond that need a resolution to continue their 340B programs and continue being able to serve their communities.
There are two evident options, of which we ask Congress to act on one or both of them.
First, because we know the current 340B equation is artificially affected during a pandemic of this type, facilities that were already in the 340B program at the beginning of Covid should be grandfathered into the program without penalty as we make our way through the rest of the pandemic.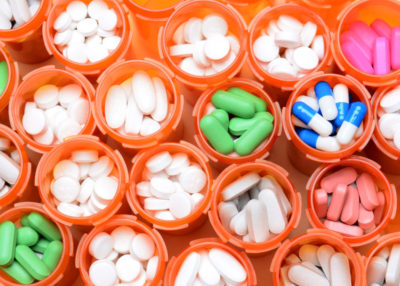 The other option would be to allow Covid patient days to count toward the Medicaid fraction of the calculation.
The good news is that legislators know something needs to happen. However, even with this understanding and in order to avoid tremendous financial stresses on rural hospitals, legislators must soon come to an agreement on the appropriate solution to this situation. The healthcare industry in Georgia and across the United States does not have time to wait for a 340B proposal to be wrapped into a comprehensive budget bill, even though that path is understandable.
At the end of the day, Taylor Regional is not a large urban hospital. We are here for one purpose only: to provide care to our community. Every dollar we receive goes toward that effort, but the pot has suddenly become smaller. Not having access to 340B pricing endangers the health of our hospital and many more like it. If this trend continues, we will see some health care organizations not survive this pandemic.
This is a measure that can't wait even a few months for convenience or procedural purposes. There are some public health and public safety issues that deserve immediate attention. This is one of those.
Jonathon Green is the CEO of Taylor Healthcare Group and Taylor Regional Hospital in Hawkinsville. He can be reached at jon.green@taylorregional.org.
Michael Azzolin is the CEO of PharmD On Demand, a hospital pharmacy management and remote pharmacy services company,and serves on the Georgia State Board of Pharmacy. He can be reached at azzolinm@pharmdondemand.com.