As a longtime observer of Georgia's health care system, I try to keep up with reports about problems our state faces, including low rankings in some categories, and pass the information along to general readers.
A report by Sidney Wolfe, M.D., of the nonprofit Public Citizen organization, details how the medical boards of each state oversee their physicians.
For the years 2017, 2018 and 2019, Public Citizen reviewed how many serious disciplinary actions were taken in each state.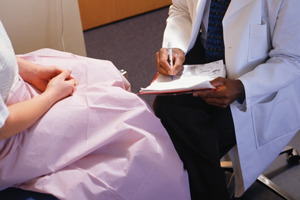 The results for Georgia were not encouraging, to put it mildly. For 2017-2019, our state tied for last place in the rate of "serious actions" taken by medical boards. Our state had only .32 actions per 1,000 physicians. The most active state is Kentucky, with 2.29/1000. Stated another way, Georgia has an average of 12 disciplinary actions per year, when it would have 73 if our medical board were as active as Kentucky's.
I've been employed in the health care field in both Georgia and Kentucky, and in each of the two states I have had close relatives who worked as doctors. I can say with confidence that overall there is very little difference between the Peach State and the Bluegrass State in their quality of medical care.
So why is there a major difference between the two states in rates of disciplinary actions taken against physicians? There's only one possible answer: Georgia is not monitoring its physician quality-of-care problems as well as Kentucky.
And the situation in Georgia is even worse when viewed in the context of medical board performance nationally. Or, as Public Citizen puts it, "Medical boards are not adequately taking actions to discipline physicians responsible for negligent medical care or whose behavior is unacceptably dangerous to patients."
For example, Public Citizen analyzed medical malpractice records nationally for 2019 and discovered 8,633 physicians who had five or more cases that resulted in payments.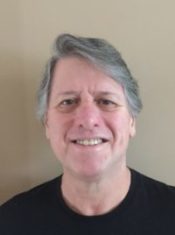 These doctors are in the bottom 1% of physicians regarding malpractice. Yet only 24% of these doctors had ever had a licensure action taken against them by a medical board.
The situation is dire, but far from hopeless. There are many actions recommended by Dr. Wolfe and company which could improve physician monitoring and, therefore, the quality of patient care in all states.
These include:
** Increasing funding and increased autonomy for medical boards
** Improving staffing of boards, and establishing boards' independence from state medical societies
** Governors appointing better members to state medical boards
** Boards increasing the use of the National Practitioner Data Bank
** State legislatures exercising more oversight of boards.
** Making boards more proactive than reactive, and more patient-oriented.
Also recommended is reporting all malpractice payments to the National Practitioner Data Bank, although this would require amending the U.S. Health Care Quality Improvement Act.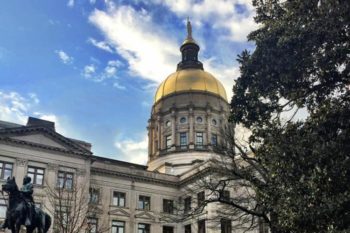 As Public Citizen states, "These reforms are especially sorely needed in states with boards having the lowest rates of serious disciplinary actions."
Since Georgia has tied for the worst record in the nation, Gov. Brian Kemp should immediately form a task force to implement the above corrective actions.
Jack Bernard, former Georgia Director of Health Planning, is a retired senior vice president with a national health care corporation and a Fayette County Board of Health member.