By Rebecca Grapevine
Guitarist Chuck Beckman was inspired to pursue a career in live therapeutic music for hospital patients after he played at the bedside of a dying friend.
His goal, he says, "was to play for patients in the last moments of their lives." And he founded a program to do just that at Northeast Georgia Health System's Gainesville hospital two years ago.
But the music stopped at the start of the pandemic. Beckman and his fellow therapeutic musicians could no longer play their instruments at patients' bedsides because of the infection risk.
As the pandemic dragged on, and even worsened, the toll on health care workers became apparent.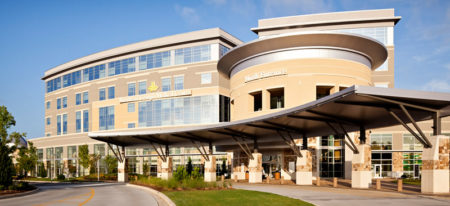 So Beckman and his fellow therapeutic musicians returned to the hospital in May 2020, this time with a new audience: workers rather than patients.
The musicians, who are specially trained to provide and play therapeutic music, set up shop at nurses' stations, hoping to soothe the nerves of the workers facing the onslaught of COVID cases, equipment shortages and overall medical risks.
"Almost immediately I could see the impact it was having" on the staff, said Beckman. He saw tears glistening in nurses' eyes and watched nurses "fold their hands, close their eyes, and lean their head back for 30 seconds, just checking in."
Beckman and his colleagues decided to document the impact that live therapeutic music has had on worker stress.
Their study found that 30 minutes of live therapeutic music reduced the frontline COVID workers' perceived stress by 44.74%.
Sixty workers in Covid critical care units listened to either acoustic guitar or piano (keyboard) music about halfway through their shifts, and rated their stress levels using a 0 to 10 scale, both before and after the session. They also reported on their general stress levels using a well-known questionnaire, the Perceived Stress Scale.
The musicians played classical or contemporary music with 50 to 60 beats per minute at nursing stations. They improvised in response to the workers' moods and reactions.
All of the health care workers had higher levels of stress than the average American, according to the study, published in the Interprofessional Journal of Healthcare and Research.
Those who were most stressed beforehand experienced the greatest stress reduction from the music session.
"I'm not surprised at all by the findings," said Dr. Bryant Lin, the director of medical humanities and arts and a clinical associate professor of medicine at Stanford University in Palo Alto, Calif.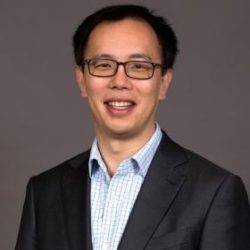 "Music calms the autonomic nervous system," added Lin, referring to the "automatic" part of the human nervous system that controls unconscious functions like breathing and heartbeat.
"There's substantial evidence that both music and social interaction reduce stress," he said.
"The idea of bringing music and personal connection together is such a powerful one and hopefully it becomes more common across hospitals," said Lin.
"I think it's really good preliminary data," echoed Carolyn Phillips, an assistant professor at the University of Texas-Austin School of Nursing.
"A more robust study is needed to understand the full potential," Phillips added.
The Northeast Georgia Medical Center team plans a larger, more-in depth study in the future.
"I don't think there's anything that can beat human-to-human interaction," said Phillips, referring to the way the live musicians could respond to "what's going on and what's needed in the room," or, in this case, the hospital ward.
Not the same as music therapy
The musicians are all trained to provide music for the ailing. Along with Beckman, the guitarist, the Gainesville hospital employs a pianist, a flautist and a harpist. Beckman also runs a non-profit, Strings of Mercy, devoted to fundraising for similar programs at other hospitals.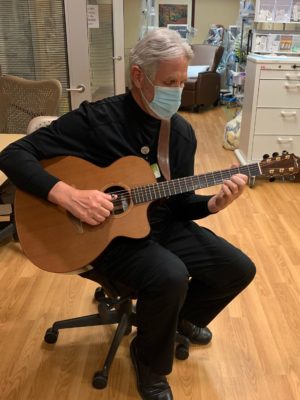 Beckman emphasized that live therapeutic music is different from music therapy.
Music therapy is centered on the patient's relationship with the therapist. It often involves activities such as the patient and therapist playing music or writing a song together.
Live therapeutic music is "a little simpler, [it's] an art form based on the science of sound," said Beckman. It is geared toward helping patients feel calmer in the moment and has no expectation of a specific outcome.
Beckman gave the example of playing for a patient in pain who finally drifted off to sleep after about 20 minutes.
Prior to the pandemic, he and his fellow musicians would play for many different types of patients, even those in the ICU. Nurses could write orders for a session, and the musicians documented their sessions in the electronic medical record system, just as any health care provider would do, Beckman explained.
The live aspect is essential to the music's therapeutic effects, said Beckman. That's so that the musician can mold the playing to the listeners' responses, and because live music is far richer in harmonic overtones than recorded music.
"There are several orders of magnitude of difference" between live and recorded music, said Lin, the Stanford professor. That's because the audience and the performer are interacting in real time.
"There's a thirst for human interaction, to connect," he said. "It's about people first and music second."
Pianist Connie Muscenti became a live therapeutic musician at Northeast Georgia after training with the Music for Healing and Transition Program, a nonprofit that trains and certifies musicians to play in health care settings.
"Therapeutic music is an intervention that is focused on the mind and the body and the spirit," said Muscenti, a former music educator.
Muscenti also plays at St. Mary's Hospital in Athens. There, like some other musicians doing this kind of work, she has switched from playing at patients' bedsides to playing for staffers in departments around the hospital.
"The hospital administration's decision to offer live music is one of the best parts of my day," said Evelyn Riddle, who screens incoming patients and visitors for COVID at the main entrance of St. Mary's.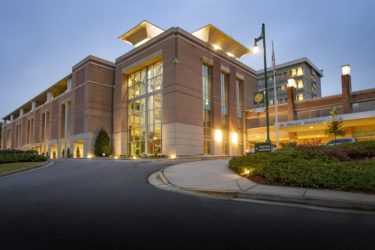 "Typically, a hospital can be a rather intimidating place, but the soft melodies from the pianist [Muscenti] helps to provide a calm and serene atmosphere for the staff as well as the guests," Riddle said.
Riddle said she always eagerly awaits Muscenti's visits.
Muscenti's custom cart for her keyboard contains a built-in stool and battery, allowing her to roll anywhere she wants to go. She also has hundreds of pieces of music at the ready on her tablet.
"I love being able to welcome guests and truly set the tone for how their day at the hospital may go," said Riddle, adding that "the fact that I can enjoy the beautiful sounds makes it all worth it."
Different jobs, different levels of stress
Elizabeth Larkins, the executive director of medical nursing services at Northeast Georgia Health System, noted that the stress in her profession has only increased since the start of the pandemic. And some days can be particularly hard. For example, nine patients in the Northeast Georgia Health System died in just one 24-hour period a few weeks ago.
Employees are caring for "more patients, working more shifts, and working longer shifts" than ever before, and this "continues to be the case despite COVID numbers declining," said Larkins.
Covid patients now are generally younger than those who were being admitted at the start of the pandemic.
"These are people who are dying in the prime of their lives . . . that takes an environmental and psychological toll on all of us," said Larkins.
The Gainesville hospital, like many others, has had trouble finding enough nurses.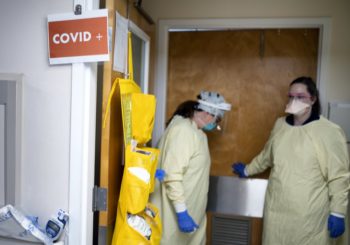 Four different kinds of health care workers were included in the Northeast Georgia study: nurses, respiratory therapists, patient care technicians, and unit secretaries. Respiratory therapists and those in the nursing support roles – unit secretaries and patient care technicians – had even higher levels of stress than the nurses.
Study principal investigator Cheryl Bittel, who is also a critical care nurse at the hospital, said she was surprised by that finding. She speculated that since these employees are the lowest paid of the group and likely have fewer resources to deal with challenges like child care when schools are closed, their general stress levels are higher.
Lin, the Stanford professor, added that "perceived levels of control in your environment" could contribute to additional stress for these lower paid, but essential, workers.
Bittel, the nurse and study co-author, said staff members say after they hear the music, "You just helped me get through a tough day" or "I needed that."
Rebecca Grapevine is a freelance journalist who was born and raised in Georgia. She has written about public health in both India and the United States, and she holds a doctorate in history from the University of Michigan.