By Dr. Ericka Russell-Petty
We, the doctors of the Georgia State Medical Association, want to express our alarm and concern over the current surge of the Covid-19 pandemic.
The data over the course of the pandemic have documented that African Americans are disproportionately impacted by Covid-19, have excess negative health consequences, more hospitalizations, and are more likely to die from Covid-19. This finding continues to hold true for African Americans in Georgia and for African Americans throughout our country. This disparity has been further exacerbated during the Delta variant surge involving younger populations, and as a result our African American children are also more likely to be hospitalized, die, or develop the Multisystem Inflammatory Syndrome (MIS) that Covid causes.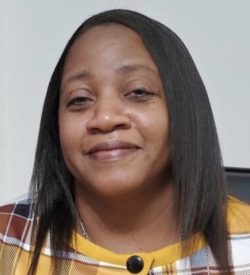 We, the African American doctors in Georgia, now implore each of you to utilize the tools that we now have available to decrease the devastation that Covid is causing. Please ask each of your grandparents, parents as well as your children and grandchildren over 12 years of age to get vaccinated, unless that family member has medical restrictions according to CDC guidelines. We also stress the  importance of social distancing, frequent handwashing and wearing a mask whenever you are around someone who does not live in your home. Most importantly, you should pray — pray for yourself, your family members, your community, and as we have done over the years, pray for one another.
Since the beginning of this pandemic, some have stirred confusion, promoting conspiracy theories and disinformation campaigns, further placing our children in harm's way. Some politicians emphasize in-person learning in total disregard of the Covid-19 surge. It is illogical to make statements to undermine mask mandates for children, despite doctors across the country, the CDC and the American Academy of Pediatrics recommending that all adults and children over age 2 wear masks when indoors to maximize protection from Covid-19 during in-person learning.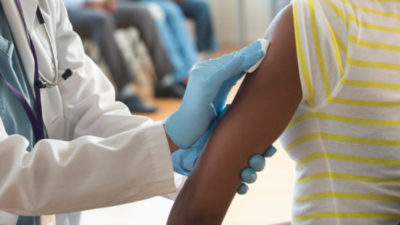 We support those who mandate measures to mitigate the spread of Covid-19. We support mandating that all health care workers be vaccinated. We support organizations, colleges, universities, and schools that mandate masks for all sporting events with large gatherings. We support faith leaders and members who lean not on their own understanding, but in all their ways acknowledge God and allow Him to direct their paths.
We support the faith leaders who mandate masks and who have made every effort possible to help get Americans vaccinated. We support school systems where masks are mandated. We support vaccinations for everyone who works or lives with children, especially those under 12 who are not yet eligible for the vaccine.
We are the doctors who take care of you, your parents and your children. We live with the same history and knowledge of what our ancestors had to experience. We ask you to get vaccinated, wear a mask and pray. We know that God has given us knowledge, and positions to utilize that knowledge. So, during this medical crisis, we ask you to trust the Almighty and utilize the tools that He has given us to overcome this pandemic, get vaccinated and wear your mask.
Ericka Russell-Petty, M.D., is president of the Georgia State Medical Association, which is a collective voice of African American doctors across the state of Georgia. Founded in 1893, GSMA is a component of the National Medical Association.