A top Biden administration health official, visiting Gwinnett County in suburban Atlanta, said Monday that the FDA is relying on science and facts in its decision-making on giving full authorization to COVID-19 vaccines.
As of now, COVID vaccines used in the United States have been authorized for emergency use. The wait for full authorization, though, has vexed some political and health care leaders.
But Xavier Becerra, the secretary of the U.S. Department of Health and Human Services, noted at a Norcross forum that "after more than 300 million shots'' have been given in the United States with few adverse effects, and vaccines' success in protecting patients from COVID-19, that "all of us could say the facts are in front us, that show that these vaccines are not only safe but effective.''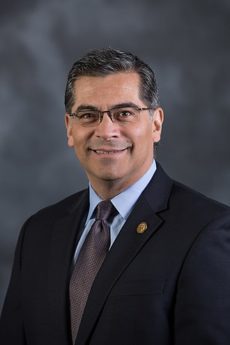 The FDA is under pressure to give full approval. Many employers, hospitals and schools are holding off on mandating worker vaccines under the current emergency status, the Wall Street Journal reported.
Still, Becerra said, "we go with the science. You want people to trust what the FDA says. The FDA will be moved by the science.''
A number of hospitals in Georgia and nationally have begun requiring vaccinations for COVID, a trend that has perhaps been accelerated by the rising number of infections and hospitalizations.
Dr. Carlos del Rio, an infectious disease expert at Emory, said recently that some health systems are waiting for full authorization by the FDA before they require employees to get vaccines.
The approval question is percolating as COVID cases soar across the nation, fueled by the highly contagious Delta variant.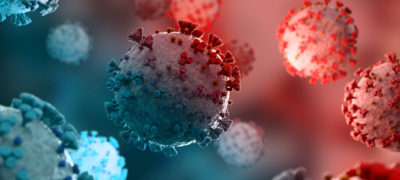 Cases in Georgia rose 85 percent last week as compared with the previous week, reported Amber Schmidtke, a microbiologist who analyzes the state's COVID trends. "Hospital admissions for COVID-19 rose 66 percent. ICU admissions rose 8 percent and deaths are nearly the same, rising 4 percent compared to the previous week.''
"ER visits for COVID-19 are skyrocketing among kids of all ages,'' she added Friday.
Gov. Brian Kemp, meanwhile, said last week that he blamed the Biden administration for the holdup in the FDA approval. Kemp said the administration was not doing enough to push the FDA to approve a permanent authorization, the Associated Press reported.
Forty percent of Georgians are fully vaccinated, a rate lower than the U.S. average of about 50 percent.
"We are very concerned with rising cases and decreasing [vaccinations] per day,'' said Dr. Audrey Arona, Public Health director for Gwinnett, Newton and Rockdale counties, at the Norcross event.
A complicated process
Pfizer and Moderna, two of the three companies whose COVID vaccines are being used in this country, have filed initial paperwork for full approval, the Wall Street Journal reported Sunday. But only Pfizer has submitted all the necessary information to the FDA, according to the companies, and analysts expect it will be the first to get the green light. Moderna says it is still completing data submissions, and Johnson & Johnson, the third company, says it plans to file for full approval for its vaccine later this year, the Journal added.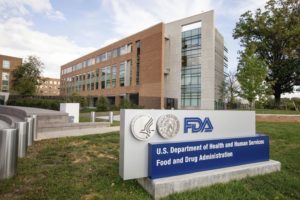 Advisers to the FDA and former FDA officials familiar with the process predict that full approval of at least Pfizer's vaccine could come in September or October.
The Washington Post reported that Peter Marks, director of the FDA's Center for Biologics Evaluation and Research, which regulates vaccines, said the agency is pursuing "an all hands-on-deck" strategy to accelerate an already expedited effort to grant full approval to the Pfizer vaccine. He said the agency was essentially "in a sprint" to complete the process.
Seeking to expand Medicaid
Earlier Monday, Becerra visited an Atlanta community health center and the Center for Black Women's Wellness to discuss maternal mortality (Georgia has a high rate of these deaths), health equity and access to care, as well as the fight against COVID-19.
U.S. Rep. Carolyn Bourdeaux (D-GA) hosted the Norcross forum. During her remarks, she advocated for legislation that she co-sponsored to create a workaround for Medicaid expansion for the 12 states, including Georgia, that have not expanded Medicaid under the Affordable Care Act.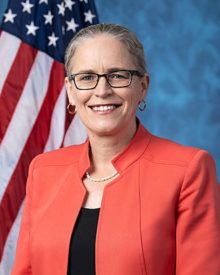 It's a House version of a proposal introduced in the Senate earlier this month by U.S. Sen. Raphael Warnock (D-GA). U.S. Reps. Lucy McBath and Nikema Williams and U.S. Sen. Jon Ossoff, all of whom are Georgia Democrats, have also supported the bill.
The plan to create a program that mirrors Medicaid for some 4 million Americans in non-expansion states – including nearly a half million in Georgia – is an attempt to bypass GOP resistance, the Georgia Recorder reported.
Medicaid expansion would cover 500,000 uninsured Georgia adults, Bourdeaux said Monday. "All of us pay higher [insurance] premiums'' to cover the cost of care for the uninsured, she added.
Becerra said HHS is "working with the state of Georgia right now on how they will expand Medicaid,'' apparently referring to the Kemp administration's waiver proposal. The Georgia plan, as envisioned by the Kemp administration, would be a very limited version of full Medicaid expansion.
Health insurance coverage means financial security for American families, Becerra said.
"We hope there's a good solution,'' Becerra said. "One way or the other, it is critical to give Americans and Georgians not just health insurance, but peace of mind.''