By Dr. David Satcher
Race has long been a key determinant of public health in this country, and as U.S. Surgeon General under President Bill Clinton, I saw those disparities – and worse outcomes for Black Americans – every day.
In 1998, I released the first Surgeon General's report on "Tobacco Use Among U.S. Racial/Ethnic Minority Groups," detailing how every one of our country's major racial and ethnic minority groups were using tobacco at alarming rates, impacting their long-term health. At the time, I wrote, "African-Americans currently bear the greatest health burden" from cigarette smoking. Unfortunately, African-Americans today continue to die at high rates from tobacco-related diseases like lung cancer, heart disease and stroke.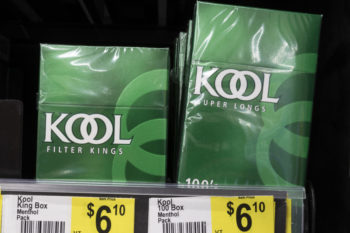 Though there was not as much research in 1998 as there is today on the impact of menthol cigarettes, even then we knew the disparities in the Black community were linked to high rates of smoking menthol cigarettes and predatory targeted marketing of these products.
More than 20 years later, as a physician in Atlanta and founder of the Satcher Health Leadership Institute at the Morehouse School of Medicine, I see how Black communities in America continue to face unacceptable health disparities, with menthol cigarettes as a contributing factor.
That's why I welcome the Biden-Harris Administration's recent announcement that the FDA will initiate rulemaking to prohibit menthol cigarettes in the United States. This decision is a historic breakthrough for public health and demonstrates the Administration's commitment to following science and reducing health disparities.
However, this announcement is only a first step. Now it is critical that the Administration quickly turn this commitment into lifesaving action. There is no time to waste in implementing a policy with such enormous potential to drive down tobacco use, save lives and reduce racial health disparities.
It has taken far too long to get to this point. The FDA has had the power to prohibit menthol cigarettes since 2009. Both the FDA's independent Tobacco Products Scientific Advisory Committee in 2011 and the FDA itself in 2013 have issued comprehensive scientific reports concluding that eliminating menthol cigarettes would benefit public health in the United States, especially among Black Americans. However, the FDA did not take action until after it was sued last year by health advocates including the African American Tobacco Control Leadership Council, the American Medical Association and the National Medical Association.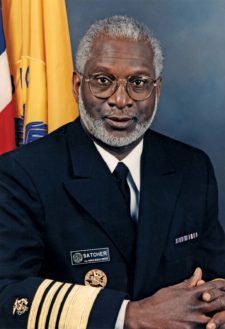 Fast action now is especially critical to the health of Black Americans, who have been uniquely harmed by the marketing and health impact of menthol cigarettes. The tobacco industry has systematically targeted Black communities and kids with marketing for menthol cigarettes for over 60 years, and our community has paid a horrific price in health and lives.
The tobacco industry has hooked generations of Black Americans on menthol cigarettes with targeted marketing campaigns via magazines, sponsorships of concerts and other events, retail ads and discounts, free samples, and more. Menthols are often priced cheaper in Black neighborhoods, making them more appealing to price-conscious youth. This marketing has worked tragically well. Today 85 percent of Black smokers use menthol cigarettes, compared to less than 10 percent in the 1950s.
Studies show that menthol makes it easier to start smoking and harder to quit, thereby increasing the number of people who smoke and become sick and die as a result. Menthol cools and numbs the throat and masks the harshness of tobacco smoke, which makes it easier for kids to try cigarettes and eventually become addicted. Menthol also increases nicotine dependence. It's not surprising that Black smokers are more likely than others to try to quit smoking, but less likely to succeed.
The impact on Black health has been enormous. Tobacco use is the top cause of preventable death for Black Americans, resulting in the deaths of more than 45,000 annually. Lung cancer – most of which is caused by smoking – is the leading cause of cancer deaths in the Black community.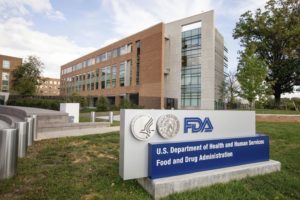 In 2018, then-FDA Commissioner Scott Gottlieb stated that menthol cigarettes "represent one of the most common and pernicious routes by which kids initiate on combustible cigarettes" and "exacerbate troubling disparities in health related to race and socioeconomic status." He was absolutely right.
Organizations deeply rooted in our communities agree. The FDA was urged to act by 79 public health, social justice, education and other groups, including the NAACP, the Association of Black Cardiologists, Black Women's Health Imperative and many others. These groups demanded that we listen to science and solve this public health crisis.
After decades of tobacco companies profiting off the harm done to Black communities, it is a relief to see the Administration take action. When announcing this plan, Acting FDA Commissioner Janet Woodcock cited the "extraordinary public health impact" banning menthol cigarettes will have – especially on communities of color and low-income populations – and declared that the ban will "launch us on a trajectory toward ending tobacco-related disease and death in the U.S." That's a public health reality worth fighting for.
David Satcher, M.D., Ph.D., was the 16th Surgeon General of the United States and was also Secretary for Health in the U.S. Department of Health and Human Services. He was the second person in history to hold both posts simultaneously.