Compared with other states, Georgia has a stunningly low rate of referring poor children to specialty services under Medicaid, according to a recently released report.
The health screenings of Medicaid kids and the subsequent "corrective treatments'' are required under the Early and Periodic Screening, Diagnostic and Treatment (EPSDT) program.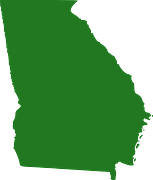 The goal of EPSDT is to provide early detection and treatment of health conditions so that children and adolescents covered by Medicaid can get appropriate preventive, dental, mental health, developmental and other specialty services.
The report from the National Health Law Program compares states on the number of health screenings and referrals to specialized care.
Georgia in 2019 had 1.4 million children eligible for EPSDT. The report's figures show the state is doing health screenings at recommended levels.
But just 30,000 Georgia kids that same year were referred to corrective treatment for a health condition.
That compares with Illinois, also with 1.4 million eligible kids, which referred more than 500,000 for services in 2019.
Other states with comparable number of eligible children include Ohio, with 1.4 million eligible, referring 459,000 for corrective treatment; and North Carolina, with 1.3 million eligible kids, referring 84,000 for specialized care.
And Alabama, with just 668,000 eligible for EPSDT – less than half of Georgia's total – referred 147,000, nearly five times the number referred by Georgia.
"Georgia is not fulfilling its legally mandated requirement to serve children with disabilities through EPSDT,'' said Devon Orland, litigation director for the Georgia Advocacy Office, which advocates for people with disabilities or mental illness.
State health officials are aware of the EPSDT problem, she added.
The Georgia Department of Community Health pointed out that the level of screenings for health conditions meets American Academy of Pediatrics guidelines. But the agency did not address the low number of referrals to services.
"EPSDT is one of, if not the, most robust and critical health benefits children receive," said Erica Fener Sitkoff, executive director of the advocacy group Voices for Georgia's Children. "It seems a truthful and data-driven conversation between providers, [insurers] and state and community advocates about this report could get at causes and solutions regarding this disheartening lack of referrals."
A puzzling number
The figures in the National Health Law Program report came from the federal Centers for Medicare and Medicaid Services, which gets its referral data directly as reported by state Medicaid programs.
The report does not speculate about why the numbers of children referred for corrective treatment are extraordinarily low in Georgia.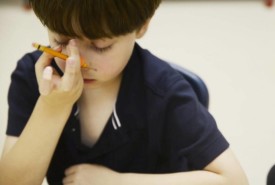 Dan Young of NHeLP, a nonprofit public interest organization, said Wednesday that the Georgia referral number is so low that at first he thought it was some sort of error.
"I wondered if I made a mistake,'' he told GHN.
But he said he has since noted that a big dropoff in referrals began in 2014.
"We know that the earlier a child is receiving care, the earlier they get treatment, the healthier they're going to be in the long run,'' Young added. "You catch issues before they become bigger problems.''
A large majority of children in Georgia Medicaid are covered by managed care companies called care management organizations.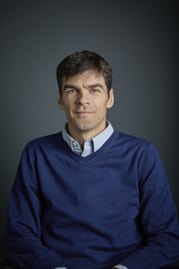 The Georgia Quality Healthcare Association, a trade organization that represents Medicaid insurers, declined to comment on the referral pattern.
A denial of rights?
Susan Goico, the director of the Disability Integration Project at the Atlanta Legal Aid Society, said the EPSDT benefit is invaluable to a child's development.
"Kids have a special right under Medicaid, so if a health care professional determines a Medicaid service is medically necessary to correct or ameliorate the condition, the child is entitled to it,'' Goico said. "It's concerning that so few children are being referred to treatment. It doesn't add up.''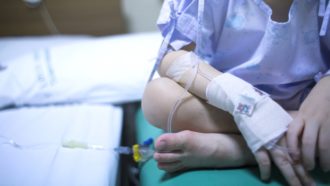 She speculated that causes of the low referrals could include providers not knowing the child is entitled to special help; insurer denial of those services; and other bottlenecks to getting care.
"How does a mom figure out how to navigate this system, especially with a kid with a disability?" Goico said. "Many times the families get burned out [over their inability to get necessary services], and the kid goes to foster care.''
Orland of the Georgia Advocacy Office said children with psychological, developmental or intellectual disabilities are particularly at a disadvantage because of barriers to treatment.
"There is no true mechanism for parents to gain services in a realistic way,'' she said. "The state must provide case management. Families are left to flounder to find the services that children need.
"We're at a place where the only place we can get kids what they need is through litigation.''