By Andy Miller and Rebecca Grapevine
The corporate parent of a large Georgia insurer has agreed to pay a total of more than $140 million to two states over a billing dispute involving Medicaid pharmacy benefits.
Ohio will receive $88 million and Mississippi $55 million from St. Louis-based Centene, which is the parent company of Peach State Health Plan, an insurer in the Georgia Medicaid program.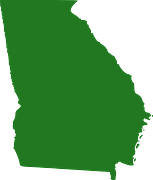 Georgia may seek similar compensation.
The Columbus (Ohio) Dispatch said this week that Centene is the subject of investigations in other states besides Ohio and Mississippi. "Authorities in Arkansas, Georgia, Kansas, New Mexico and several others are looking into filing legal action,'' the newspaper reported.
Centene said it is negotiating with two law firms, Liston & Deas and Cohen Milstein Sellers & Toll, that are working with other states "in an effort to bring final resolution to these concerns," the Wall Street Journal reported.
The company said its newly created $1.1 billion reserve fund is related to those talks.
The Georgia Department of Community Health, which runs the Medicaid program in the state, said in a short statement that "the Department is not able to comment on litigation strategy or pending litigation."
Lawrence Deas, an attorney in Jackson, Miss., said Thursday that his firm of Liston & Deas, along with Cohen Milstein Sellers & Toll, is representing Georgia. He told GHN that he didn't want to comment further without permission from state officials.
Brent Layton, Centene's president of health plans, markets and products, issued a statement that said, "We respect the deep and critically important relationships we have with our state partners. These agreements reflect the significance we place on addressing their concerns and our ongoing commitment to making the delivery of health care local, simple and transparent. Importantly, putting these issues behind us allows us to continue our relentless focus on delivering high-quality outcomes to our members."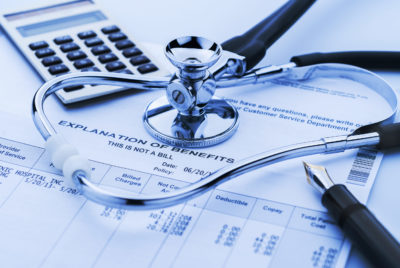 Separately, Centene/Peach State may face other repayment issues. GHN reported recently that there could be a substantial payback of money by some insurers, called care management organizations (CMOs), to the state Medicaid program. Peach State is one of those CMOs.
The CMO insurers – Peach State, Amerigroup and CareSource – are paid a per-member, per-month rate to care for people on Medicaid.
According to industry rumors, the "clawbacks'' from these insurers in Georgia could exceed $200 million. A clawback refers to when an organization, whether a government or a business, believes it has overpaid for services and takes action to "claw back'' the money.
DCH officials told GHN that they are "reviewing for any clawbacks that may currently be unresolved.''
States claim deception
At the heart of the Ohio and Mississippi Medicaid issues are pharmacy benefit managers, or PBMs, entities that basically serve as middlemen between health insurers or large employers and drugmakers in handling pharmaceutical benefits.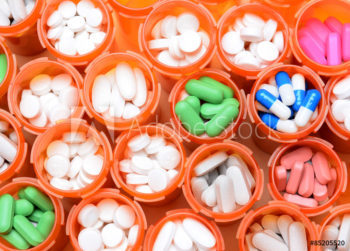 PBMs arose in the 1960s, but their role has evolved substantially since then. And their influence has grown. They can also be used in government programs such as Medicaid.
Ohio's attorney general, Dave Yost, sued Centene in March, alleging that it had misled the state's Medicaid program about its pharmacy-related costs, resulting in overpayments by the state, the Dispatch reported.
Centene said it admitted no fault in the settlements and denies any liability for the practices that the states examined. The company said the issues that the states focused on occurred "primarily during 2017 and 2018" and it has since restructured its pharmacy benefits operations, the Journal reported.
The defendants engaged "in a conspiracy to wrongfully and unlawfully obtain . . . tens of millions of dollars" in Medicaid payments meant for Ohio's most vulnerable residents, the lawsuit says, according to the Dispatch.
"I hope that a message is going out to the entire industry across the country that the days of operating behind the curtain as the Great Oz are over, and you're working for the people of these states that hired you," Ohio's Yost said during a news conference this week.
Rebecca Grapevine is a freelance journalist who was born and raised in Georgia. She has written about public health in both India and the United States, and she holds a doctorate in history from the University of Michigan.