The term "social determinants of health'' refers to conditions under which people live and work that can affect their health risks and outcomes.
These non-medical factors, positive and negative, can include safe housing and transportation; discrimination and violence; education; access to nutritious foods and physical activity; and pollution in air and water.

Negative conditions can cause health disparities and inequities. For example, if people don't have access to grocery stores offering healthy foods, they are less likely to have good nutrition.
With social determinants in mind, Healthcare Georgia Foundation has awarded three organizations a total of $600,000 to promote better health in their communities.
Atlanta Neighborhood Development Partnership received $250,000 for its loan fund to expand access to affordable housing. The foundation said the funding will benefit people of color, low-income households, seniors and other vulnerable groups across metro Atlanta and Georgia.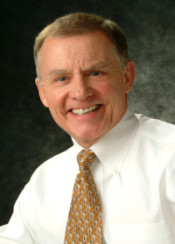 Healthcare Georgia Foundation's president, Gary Nelson, said ANDP "has proven time and again their commitment towards equitably advancing metro Atlanta's affordable housing options, and their unwavering desire to improve the lives of Georgia's residents."
The foundation's capital funding will be leveraged by ANDP to help finance more than 1,500 units of affordable housing, and provide more than 500 future homebuyers with down-payment assistance loans over the next five years.
A second grant recipient, Carver State Bank, will get $100,000 in funding to make new loans for small businesses and affordable housing.
Founded in 1927 in Savannah, Carver is one of only 18 Black-owned banks in the United States.
"We have been greatly impressed over the years as we've observed their tireless efforts toward enriching the greater Savannah-Chatham community,'' Nelson said.
And Access to Capital for Entrepreneurs has been awarded $250,000 in funding for small businesses.
Martina Edwards, ACE's chief of strategic partnerships, said her organization "is excited to partner alongside the Healthcare Georgia Foundation to help fuel not only small businesses, but also community resiliency during this extended recovery period, particularly for women, people of color, and low-income persons."
Since 2000, ACE has loaned more than $100 million to more than 1,400 entrepreneurs.