By Judi Kanne and Andy Miller
The COVID-19 pandemic has showcased the heroic sacrifices and day-to-day service of nurses in an unprecedented way.
With their tireless work in mind, the Georgia Nurses Association (GNA) is planning to launch a Nurses Hall of Fame this fall, with about 10 inaugural members inducted.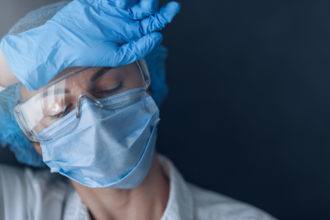 Some will be honored posthumously, said Matt Caseman, CEO of the Nurses Association.
"There's not a better time to start qualifying Georgia nurses for the upcoming Hall of Fame," said Caseman. "This is the right time."
"We are ready to get the word out," he said.
Georgia would be following the lead of other state nursing organizations. The purpose of Missouri's Hall of Fame award, for example, is to recognize outstanding nurse leaders whose lifelong commitment to the nursing profession has advanced the goals of the association and health care improvement.
The Georgia Nurses Association is accepting nominations for the Hall of Fame on its website. An outside committee will make the choices of honorees, Caseman said.
Running the biggest risks
The World Health Organization termed 2020 "The Year of the Nurse and Midwife.''
"2020 has been a year none of us will ever forget," says Richard Lamphier, an Atlanta nurse and the president of GNA.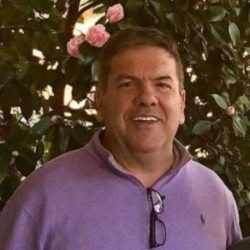 "The opportunity to recognize and immortalize the inductees and their accomplishments is thrilling for Georgia's nurses,'' he said recently. "We will be celebrating the true heroes of this pandemic and to honor those we have lost at our bi-annual meeting."
At least 17 Georgia nurses died from COVID-19, the association said.
"We will be recognizing our fallen colleagues at our 2021 membership assembly," Lamphier said. "GNA will acknowledge their dedication to their communities and the ultimate sacrifice they've made during this pandemic."
Georgia Health News broke the news of the woman who was believed to have been the first such nurse to die of COVID in the state. She was an RN at Piedmont Henry Hospital.
The national toll on the health care workforce has been tracked by Kaiser Health News and The Guardian.
The two media outlets reported in April that more than 3,600 U.S. health care workers perished in the first year of the pandemic.
Their report, Lost on the Frontline, is the most complete accounting of U.S. health care worker deaths. The federal government has not comprehensively tracked this data.
Among their major findings (based on data available to the project): Two-thirds of deceased health care workers identified as people of color, a statistic "revealing the deep inequities tied to race, ethnicity and economic status in America's health care workforce."
Lower-paid workers who handled everyday patient care, including nurses, support staff and nursing home employees, were far more likely to die in the pandemic than physicians were, the report found.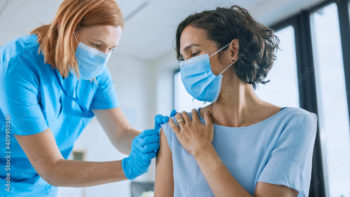 Judi Kanne, a registered nurse and freelance writer, combines her nursing and journalism backgrounds to write about public health. She lives in Atlanta.