Piedmont Healthcare, fresh off a deal to buy four hospitals from HCA, is looking to continue its expansion into new areas of Georgia.
The Atlanta-based system announced Wednesday that it has signed a letter of intent with University Health Care System in Augusta, exploring the possibility of adding it to the Piedmont family.

University includes three hospital campuses, three nursing homes and nine urgent care facilities. Its main asset is University Hospital, with more than 500 beds.
The nonbinding letter of intent includes a pledge by Piedmont to establish University as a clinical hub in Augusta.
Just nine days ago, Piedmont announced the signing of an agreement with Tennessee-based chain HCA Healthcare to purchase four HCA hospitals in three different Georgia cities. The deal, which still requires regulatory review, would be worth close to $1 billion. It would make Piedmont the state's biggest health care system, with 15 hospitals.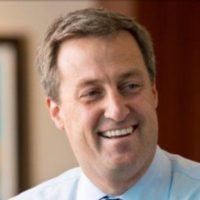 The University addition would further the nonprofit Piedmont's statewide strategy by adding the Augusta market. "We've been working on our strategy to serve the state of Georgia,'' Kevin Brown, president and CEO of Piedmont, told GHN on Wednesday.
Augusta lies just across the state line from South Carolina, and University's patient base includes people from the Palmetto State as well as from Georgia. Brown pointed out that Piedmont's Columbus hospital serves some patients from Alabama, and that its Jasper hospital often treats people from nearby Tennessee.
University officials noted Wednesday that it has become more difficult to remain an independent hospital-based organization.
"With reimbursements for services continuing to decline and costs rising, hospitals and health systems have been forced to do more with less making it even more challenging for University to stay independent,'' the Augusta system said in a statement.
University said that the letter of intent includes plans to:
** Establish University as the Piedmont Healthcare Augusta "hub" for clinical services.
** Leverage the expertise of Piedmont to enhance high-quality care as well as improve operational expertise.
** Invest more than $1 billion over 10 years to enhance and expand University facilities, information technology, clinical infrastructure and operational capabilities to better serve the diverse health care needs of the region.
** Maintain current staff.
** Invest at least $2 million annually to support community benefit programs and other initiatives to address health disparities and inequities.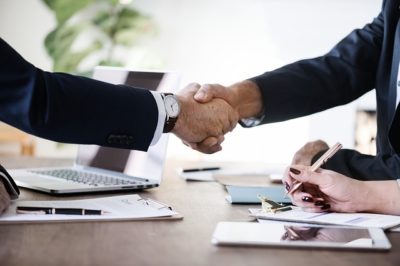 Any Piedmont-University agreement will require regulatory reviews and is expected to be finalized later this year.
Brown said talks about a potential partnership with University began in the fall of 2019, but were at times suspended because of the systems' preoccupation with fighting COVID-19.
"They are a very well run, high-quality, and cost-efficient organization,'' Brown said.
The three nursing homes that University has would represent a new business line for Piedmont, he added.
"We share a common culture that includes a focus on quality and safety, fiscal responsibility and service to our collective communities. These are hallmarks of a good partnership, so I'm pleased that we're able to explore further collaboration." Brown said in a statement. "We have no doubt that together we can add value for our collective communities as we navigate the immense pressure on our industry."
The map keeps getting bigger
The four HCA hospitals that Piedmont is planning on buying are Eastside Medical Center in Snellville; Coliseum Medical Centers and Coliseum Northside, both in Macon; and Cartersville Medical Center in Cartersville.
If that deal is approved by regulators, the targeted closing date is July 31. HCA valued the acquisition price at $950 million.
Analysts said the potential deal makes sense for both Piedmont and University.
Keeping the physician base will be a key component of a successful combination, said Craig Savage, a consultant with North Carolina-based CMBC Advisors.
By its expansion, Piedmont is seeking to consolidate its power in striking contract deals with insurers, he added. Savage said that hospital-based systems in North Carolina, Novant Health and Atrium Health, also have statewide presence there.
Josh Berlin, CEO of rule of three, a health care consulting firm, said the deal "is a fantastic play'' for Piedmont.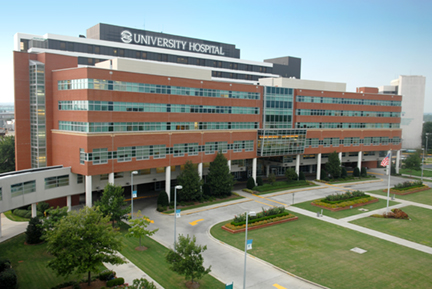 University needs facility upgrades, Berlin said. "This gives University and Piedmont the opportunity to collaborate on needed capital improvements with an infusion from Piedmont over the next several years."
The Augusta hospital "has strong loyalty in the Augusta community,'' Berlin added.
James R. Davis, president and CEO of University Health Care System, said in a statement Wednesday that "by making this decision now, we're able to enter this process from a position of strength, building upon University's 203-year legacy and stable leadership that has engineered success through foresight and financial stewardship.
"Simply, now is the right time to move forward, and we are very much looking forward to pursuing this partnership with Piedmont and fulfilling our mission for years to come."
In Piedmont's statewide strategy, one remaining "hole" in such a scenario is the system's lack of a market presence in Savannah, the dominant city on the Georgia coast.
"We don't have anything planned,'' Brown said, but added, "Savannah is a great community.''