On any given day, Mercy Care's facility in Atlanta gets more walk-in traffic from patients seeking dental care than the health center can handle.
Getting a behavioral health appointment can take months, and if patients need vision care, they are referred to Mercy Care's Chamblee facility.
The Atlanta safety-net provider is getting an injection of $22 million to resolve these and other needs.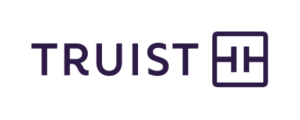 Mercy Care, which is a federally qualified health center, serves a population that's 77 percent uninsured – and 64 percent homeless. Mobile teams from Mercy Care, in fact, go out to areas of the city where homeless congregate, delivering primary care, mental health services and support help.
Truist Financial Corp. is contributing significantly to the upgrading of the Decatur Street operation. The company said the $22 million New Markets Tax Credit transaction includes $6.5 million of tax credit equity from Truist Community Capital, a $9.6 million Truist bridge loan and a $200,000 charitable grant from Truist Foundation.
The campaign, also drawing support from individual donors and foundations, will renovate Mercy Care's headquarters building, expand its clinic capacity and build a new facility for office space and more room for patients. Another key addition is a social services resource center that will provide non-medical help for people, such as applying for food stamps.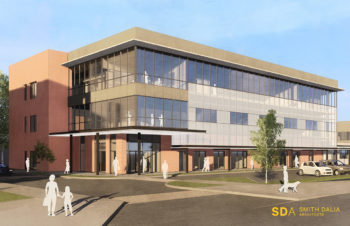 The investment will double Mercy Care's patient capacity at the facility.
"We're really excited about it,'' said Tom Andrews, Mercy Care CEO. Also on tap is a project for 270 units of affordable housing on property adjacent to the health center, which is drawing an investment from Truist Financial.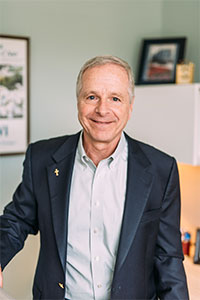 The Charlotte-based bank holding company was formed in December 2019 with the merger of BB&T and Atlanta-based SunTrust Banks.
"Our purpose at Truist is to inspire and build better lives and communities, and this latest investment in some of our most vulnerable populations here in Atlanta exemplifies that purpose in action," said Jenna Kelly, Truist regional president for Georgia.
Kelly said the Mercy Care project is part of Truist's three-year, $300 million Atlanta Investment initiative that includes a mix of programs and grants "tailored to the diverse needs of the Atlanta community."
Coupled with the 270 units of affordable housing next door, Andrews said, "we will be able to better support fragile patients experiencing homelessness or facing other barriers to access."