Eight of Piedmont Healthcare's 11 hospitals earned an "A'' grade in the latest patient safety evaluation by the Leapfrog Group, released Thursday.
Those top-rated Piedmont hospitals represent one-third of Georgia's 24 hospital "A" grades. It's the largest group earning top marks that Piedmont has ever recorded in the twice-a-year ratings.
Kevin Brown, Piedmont Healthcare president and CEO, said in a statement that "these scores reflect the strength of our quality team and the efficiency of our system in being able to roll out standardized procedures to our entities where clinical best practices are put to work."
Piedmont soon could be making more news. Speculation among industry officials has linked the Atlanta-based system to possible purchases of some HCA Healthcare hospitals in Georgia.
Officials with Piedmont declined to comment Thursday on the potential for acquisitions.
On Wednesday, GHN and the Rome News-Tribune reported growing indications that an HCA hospital in Rome was a target for purchase by a different system, AdventHealth. That hospital, Redmond Regional Medical Center, got a Leapfrog "A,'' as did six other HCA hospitals in Georgia. AdventHealth already has two hospitals in cities near Rome. (Their hospital in Calhoun scored a "B" grade in the Leapfrog ratings.)
Leapfrog assesses a hospital's ability to protect patients from preventable errors, accidents, injuries, and infections. This most recent data was collected immediately prior to the onset of the COVID-19 pandemic.
The spring 2021 Leapfrog Hospital Safety Grade showed 33 percent of hospitals received an "A," roughly the same percentage of Georgia hospitals getting a top grade.
The five states with the highest percentages of "A" hospitals were Massachusetts, Idaho, Maine, Virginia, and North Carolina. There were no "A" hospitals in South Dakota or North Dakota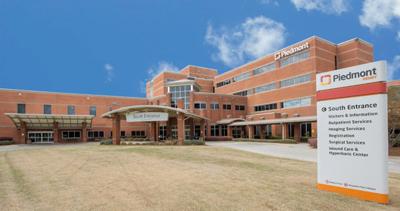 The ratings are intended to provide patient safety information to consumers, so they can make informed decisions about where to seek care. It's a widely noted rating system, and its results are promoted by hospitals that get high grades.
Leapfrog grades are announced each spring and fall. Leah Binder, CEO and president of the Leapfrog group, said in a statement that performance measures used in this spring's grade serve as a proxy for the safety provided to COVID-19 patients.
For example, a hospital with infection control procedures in place is better equipped to protect patients and health care workers.
"This pandemic emphasized how much we rely on America's health care workforce," Binder said. "As we emerge from the pandemic, hospitals need to double down on safety, so they save lives, strengthen their organizations, and position themselves to withstand the next crisis. Putting safety first should be the priority of every hospital CEO."
The Leapfrog Hospital Safety Grade uses up to 27 national performance measures from the U.S. Centers for Medicare & Medicaid Services, the Leapfrog Hospital Survey and information from other supplemental data sources.
The grades are reviewed by a national expert panel, with guidance from the Johns Hopkins Armstrong Institute for Patient Safety and Quality.