Half of Americans take no prescription drugs. At the other end of the spectrum are people like Karen Milligan. She needs several drugs and pays a lot for them.
She has dealt with multiple sclerosis for three decades. It's disease of the central nervous system with no cure.
At 65, Karen is seeing her drug costs continue to increase, even for the same drug she has been taking for years. Her total out-of-pocket spending for medications is running about $9,000 a year, though she's covered by Medicare. Her husband, Greg, says the MS drug Aubagio has gotten significantly more expensive for her.
The Acworth couple are able to manage the out-of-pocket costs, though it is not easy. "We're burning through our retirement savings faster," Greg says, "but you do what you have to do.''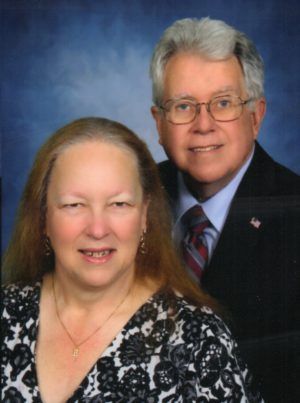 Out-of-pocket costs can severely affect people with no health insurance – and even many who have drug coverage.
For people who take prescription drugs, the financial impact largely depends on their health insurance coverage, says Matthew Perri, a pharmacist and professor emeritus at the University of Georgia College of Pharmacy.
Recently released data from NiceRx, a medication access company, shows that the 10 states with the highest average out-of-pocket costs for prescription drugs are in the South or on its periphery.
Georgia is No. 4, with an average annual expense per capita of $195 a year. Perri says the average amount doesn't really mean that much because of the many people in the state who have no prescription medication costs.
The highest out–of–pocket costs come in Louisiana, followed by Kentucky, Tennessee, Georgia, Arkansas, Mississippi, Alabama, West Virginia, South Carolina and Oklahoma, says the new report, using data from a Health Care Cost Institute 2018 report.
The drug cost analysis takes into account spending through government insurance programs as well as medications bought through private coverage.
One factor in consumer drug costs in Southern states, Perri said, may be the region's higher rate of people without health coverage. Georgia has the third–highest uninsured rate, trailing only Texas and Oklahoma.
The South also has more people with problems getting access to care, plus a high level of people with chronic disease.
Perri notes that our region is known as the Stroke Belt, with the general population having a 34 percent higher stroke rate than people in other areas of the country.
The most prescribed drug in Georgia is amoxicillin, an antibiotic used to treat various kinds of infections. It is also No. 1 in Louisiana and Florida, according to the NiceRx data.
Breakthroughs aren't cheap
Prescription drug spending is climbing, and represents roughly 10 percent of overall health care spending. The spending increase is linked to prices, utilization and new drugs.
The new drugs include biologics, which are derived from living cells and typically cost more because of a complex manufacturing process.
These drugs "are what you see advertised on TV," Perri says, and include medications for rheumatoid arthritis, cancer and Crohn's disease.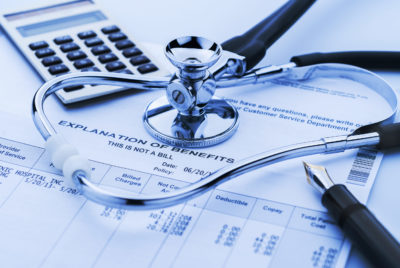 Dorothy Leone-Glasser of the Rx in Reach GA Coalition, a collaboration of consumer advocacy and medical groups, is among the people with a high monthly drug tab.
"One of my drugs is more than $700 a month, says Leone–Glasser. "Even with prescription drug coverage, if you have a chronic illness, it's not going to cover all the drugs for your illness.''
The new, expensive drugs "have made a difference in people's lives,'' she says, but she adds, "When you go to get your prescription drugs, particularly drugs that are cutting-edge, the sticker shock is enormous.''
Leone-Glasser supported a bill introduced in the Georgia General Assembly this year that would have given consumers with individual insurance policies at least 80 percent of the rebate that the drug companies pay insurers or PBMs (pharmacy benefit managers).
The proposed law would have applied to the more than 670,000 members of the State Health Benefit Plan, which covers state employees, teachers, other school personnel, retirees and dependents.
The Georgia Association of Health Plans, as well as a group representing pharmacy benefit managers, spoke in opposition to the rebate bill, and it failed to win passage.
Price transparency
Perri of UGA advises consumers to choose a generic drug when possible and ''always look for lower-cost alternatives.''
"Find a pharmacist you trust, and get them involved to help you find the most cost-effective therapy,'' he adds.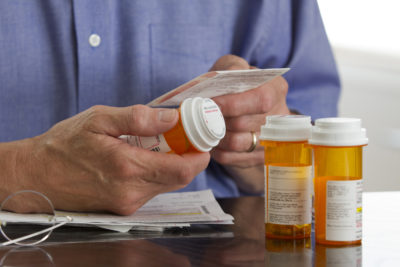 Still, those with chronic illnesses "bear the brunt'' of out-of-pocket spending on drugs, Perri says.
The cost of essential medications for multiple sclerosis has nearly tripled this decade, despite the release of the first generic MS drug, a recent study showed.
Karen Milligan is stable on her MS medications. "The drugs are doing what they're supposed to do,'' husband Greg says.
A new Kaiser Family Foundation analysis shows that price increases for many prescription drugs have exceeded the rate of inflation.
Greg Milligan wonders how that's possible. "We need a whole lot more transparency'' on drug pricing, he says.