Atlanta's air quality has improved, but the city still was given a failing grade for ozone pollution in the latest American Lung Association "State of the Air'' report.
The annual report card tracks exposure to unhealthful levels of particle pollution (also known as soot) and ozone (smog) over a three-year period. This year's report covers 2017-2019. That's before the COVID-19 pandemic struck America, and led to much lower traffic levels in cities such as Atlanta.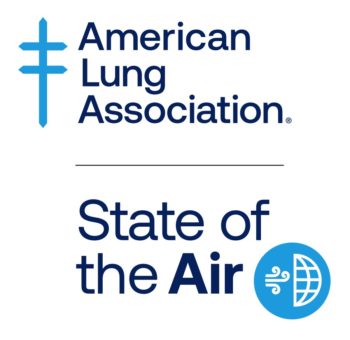 The three years covered by "State of the Air" 2021 ranked among the six hottest years on record globally, the Lung Association report said. It added that high ozone days and spikes in particle pollution related to extreme heat and wildfires are putting millions more people at risk.
More than 40 percent of Americans — over 135 million people — are living in places with unhealthy levels of ozone or particle pollution, the report said. People of color are over three times more likely than whites to be breathing the most polluted air.
Georgia coastal cities ranked among those areas in the U.S. with the cleanest air.
Brunswick and Savannah/Hinesville/Statesboro were among the cleanest cities for both ozone and particle pollution. Columbus, in west Georgia across the Chattahoochee River from Alabama, also got clean air ratings for both forms of pollution.
And Cleveland/Dalton, in the North Georgia mountains, was among the cleanest for particle pollution.
(Here's a link to the report, where you can find out the grades for Georgia counties.)
The findings reflect the successes of the 50-year-old Clean Air Act, as emissions from transportation, power plants and manufacturing have been reduced, the report said.
A spokeswoman for the Lung Association, Jill Dale, said recent reports suggest that reduced driving and other impacts from COVID-19 have led to lower air pollution in some places in 2020.
"Although not everywhere – in fact, some communities located near ports and shipping terminals have not seen these benefits,'' she said. "While a widespread pandemic is obviously not the way we want to be improving air quality, the greatly reduced emissions illustrate how much cleaner the air could be with more zero-emission vehicles on the road, for example.''
Ozone and particles
Ozone exists naturally in the atmosphere miles above Earth, and plays an important protective role there. But at ground level, where it is caused mostly by human activity, ozone is unhealthy. It's formed when certain pollutants in the air, such as auto emissions, interact with sunlight.
Ground-level ozone is especially harmful to children, older adults, people with respiratory illnesses, and those who work outdoors.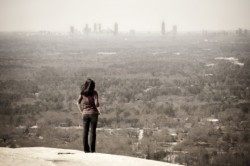 Particle pollution is made of soot or tiny particles that come from coal-fired power plants, diesel emissions, wildfires and wood-burning devices, the Lung Association says. These particles are so small that they can lodge deep in the lungs and trigger asthma attacks, heart attacks and strokes, and can even be lethal.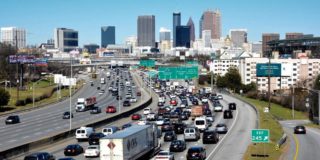 The "State of the Air" report found year-round particle pollution levels in Atlanta were lower than in last year's report, as was its short-term particle pollution.
Los Angeles remained the city with the worst ozone pollution in the nation, as it has for all but one of the 22 years tracked by the "State of the Air" report. Fairbanks, Alaska, was the metro area with the worst short-term particle pollution, and Bakersfield, Calif., returned to the most polluted spot for year-round particle pollution for the second year in a row.
Honolulu and Burlington, Vt., were among the cleanest cities for ozone pollution and particle matter.