Gov. Brian Kemp said Tuesday that judges and other court personnel in Georgia are now eligible to get the COVID-19 vaccine.
In announcing the move, Kemp cited the substantial backlogs in court cases in the state, because many court proceedings had to be suspended during the pandemic. "We believe it is vital to get the third branch of state government [the judiciary] back operating smoothly and safely,'' he said.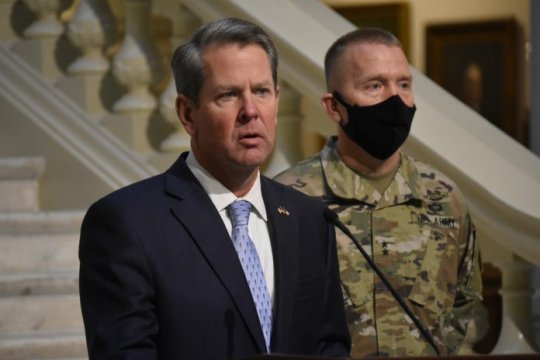 Georgia Health News reported last week that 33 probate court judges in the state, along with 69 clerks, have been infected with COVID. The state has 159 probate judges, one in each county. They oversee the handling of wills and estates, and issue licenses such as for firearms, so they interact with the public more than many judges.
That infection toll prompted Kevin Holder, executive director of the Council of Probate Court Judges of Georgia, to call for court personnel to be prioritized for vaccination. Court personnel at other levels in Georgia had also wondered publicly when their turn to be vaccinated would come.
Chief Justice Harold Melton of the Georgia Supreme Court told GHN that he had made the case to Kemp's administration for vaccination of court personnel.
Holder applauded Kemp's announcement Tuesday.
"Probate judges and staff have been disproportionately affected since the start of the COVID-19 pandemic because the work of our respective probate courts has not stopped,'' Holder said. "This will afford probate court personnel the opportunity to do their jobs and once vaccinated, be able to do so with some semblance of comfort.''
Georgia is listed by the CDC as the worst state in the country in terms of vaccination rate per 100,000 residents.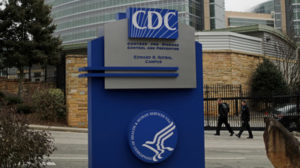 But Kemp said Tuesday at a state Capitol news conference that at least 250,000 doses of vaccine that Georgians have received have not been reported to the state system or the CDC. He said the state hopes that the data glitch will be resolved by the end of the month.
Kemp said the state's targeting of seniors for vaccines, a policy that began weeks ago, "is saving lives.'' People 65 and older have accounted for 77 percent of the COVID deaths in the state, he said.
Nearly 1 million Georgia seniors have received at least one dose, Kemp added. The main vaccines now in use here require two doses a few weeks apart.
This week, people 55 and older and adults with high-risk medical conditions, such as asthma, obesity and heart disease, became eligible for the vaccine. Those categories account for more than 3 million people.
Some medical providers have been holding back vaccine doses unnecessarily, Kemp said. Vaccine providers will be getting letters from the state on this issue, he added.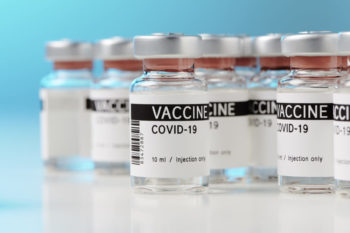 "We expect providers to be utilizing no less than 80 percent of their weekly allocation of first doses within seven days of receiving those doses, and also reporting administration to the state within 24 hours,'' the governor said. "There's no reason for providers to withhold doses.''
The state plans to shift vaccine doses to areas where they will be used most efficiently, Kemp said.
Five additional mass vaccination sites are opening Wednesday, in Columbus, Savannah, Waycross, Sandersville and Emerson, a town in Bartow County northwest of Atlanta. The federal government will run a vaccine site at Mercedes-Benz Stadium in downtown Atlanta.
Kemp noted that people in rural areas are showing more hesitancy about the vaccine. He urged such people to contact their doctors or pharmacists about the vaccine's effectiveness and safety.
"There's a lot of availability [of vaccine] now,'' said Dr. Kathleen Toomey, commissioner of the Department of Public Health. She added that the newly created vaccine equity council has suggested ideas to reach vulnerable communities.
Kemp, pointing out that he signed up Tuesday for a vaccination, emphasized his hope that all Georgians will be eligible for a shot next month as supply continues to increase.