A Senate health committee narrowly passed a bill Tuesday that promotes the use of cameras in rooms of residents of long-term care facilities to prevent neglect or abuse.
The split vote reflected the panel's vigorous debate over the differences between cameras that are hidden, and those that would be visible and known to the facility and its staff.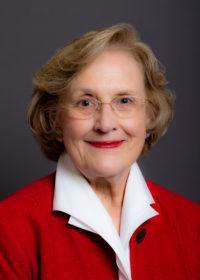 Some advocates for seniors oppose House Bill 605 because they say it limits the use of hidden cameras in a civil case or administrative procedure if abuse or neglect occur in nursing homes or other facilities.
Sen. Ben Watson (R-Savannah), chairman of the Senate Health and Human Services Committee, cast a tie-breaking vote in favor of the "granny cam'' legislation after panel members deadlocked 6-6 on the bill.
The vote followed an hour of vigorous testimony, including from the son of a man who died in a nursing home.
In the case of James Dempsey, the Georgia Supreme Court ruled in December that hidden camera footage showing his final hours was recorded legally and could be used in a criminal case against his caregivers.
World War II veteran Dempsey was recovering from hip surgery at a nursing home in 2014 when he told his son that "strange things" were taking place at the facility, according to an AJC report on the case. In response, his son placed a hidden camera in his room. The camera ended up recording what prosecutors say was nursing staff failing to respond as Dempsey repeatedly pleaded for help, saying he could not breathe. He soon became unresponsive and died.
At the committee hearing Tuesday, Dempsey's son Tim spoke in opposition to House Bill 605, saying that the legislation, if passed, would prevent hidden camera footage being used in a civil suit or administrative case. The camera showed what happened to his father, he told the panel. "The video is a nonpartial witness.''
House Bill 605 moves forward now after the vote in the final days of the Georgia General Assembly. The Senate panel is expected to vote on other pending health care bills Wednesday.
The measure would set up a process whereby a resident or family member would have the right to install a camera to monitor a room after disclosing the move to the long-term care facility.
The lead sponsor, Rep. Sharon Cooper (R-Marietta), told the Senate committee Tuesday that the legislation is "a compromise bill'' that would promote open and transparent monitoring of a person's care. "We want to prevent harm in the first place,'' Cooper said. "I want to prevent bad care that leads to accidents.''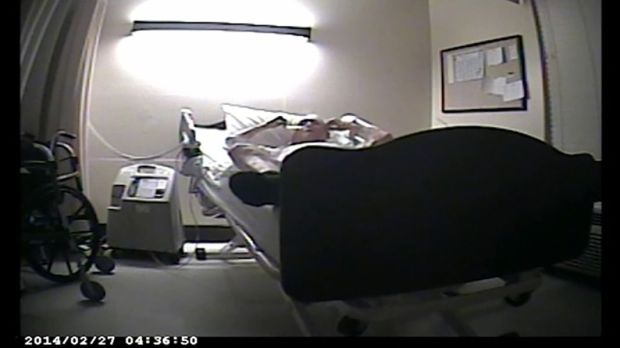 A sign would be posted outside a nursing home resident's room saying "This room is electronically monitored.''
That visible camera recordings could be used in civil and administrative actions as well as criminal cases, Cooper said. She argued that hidden cameras represented "more of a 'gotcha' moment.''
But Mike Prieto of the Georgia Trial Lawyers Association told the panel that the bill "attempts to fix a problem that doesn't exist in the state of Georgia.''
"Open cameras are a great thing,'' he said. But the bill's limit on hidden devices, he added, "takes away a lot of rights of the people we're hoping to protect.'' It's often up to the civil court system "to bring people to justice,'' Prieto said.
Nancy Pitra of AARP Georgia said her organization for years has supported use of open and visible cameras in long-term care facilities. But AARP opposes the current bill, she said, because it doesn't contain strict penalties for staff who obstruct or otherwise tamper with cameras, and because the use of hidden cameras would have restrictions.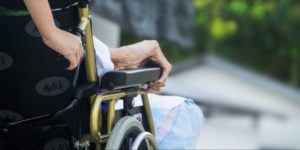 Advocates for seniors had pushed for a bill authorizing cameras in nursing homes for several years before the Supreme Court decision authorized them, Pitra told the AJC. Now the long-term care industry wants to limit what the Supreme Court case allowed.
Kathy Floyd, executive director of the Georgia Council on Aging, said the bill isn't necessary. By not allowing hidden camera footage for civil and administrative actions, the employer is shielded if any wrongdoing is committed.
But Melanie McNeil, the state's long-term care ombudsman, and Ginny Helms of Leading Age Georgia say they support the bill. Hidden cameras "create an environment of distrust,'' Helms told the panel.
The same committee will meet again Wednesday, taking up two higher-profile health bills.
House Bill 290 would allow a "legal representative,'' usually a loved one, to visit a hospital patient or resident of a long-term care facility for a minimum of an hour a day during a health emergency, as is occurring with COVID-19. The representative would have to meet a facility's safety standard.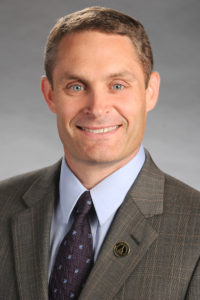 The lead sponsor of the bill, Rep. Ed Setzler (R-Acworth), told GHN on Tuesday that the bill has been tweaked further to address some provider concerns. He said he is confident the Senate Health and Human Services will approve the legislation.
Another measure would shield people with disabilities from being denied organ transplants when they are otherwise eligible to be recipients. Under the bill, insurers also could not deny coverage for an organ transplant because of a person's disability.
Time is running out for some bills in the 2021 session. To have a chance at becoming law, a piece of legislation must get through both chambers of the General Assembly before members adjourn for the year on March 31.