Now that the Johnson & Johnson vaccine is heading to Georgia and other states, will it reduce the number of people who are hesitant about getting a COVID-19 shot?
A recent Kaiser Family Foundation survey suggests that J&J's new single-dose vaccine will make a difference in public attitudes. The two vaccines that have been in use in this country up to now are administered in two shots, spaced weeks apart.
In the survey, about a quarter of respondents in the "wait and see'' category (waiting to see how vaccines work on others) said they would be more likely to get immunized if only one dose was required.
Georgia is expecting to get more than 80,000 doses of the J&J vaccine this week, Gov. Brian Kemp said Saturday. Earlier in the day, the FDA authorized the single-shot COVID vaccine for emergency use, beginning the rollout of millions of doses.
The approval "will significantly increase the state's ability to safely and efficiently vaccinate more Georgians," Kemp said in a statement.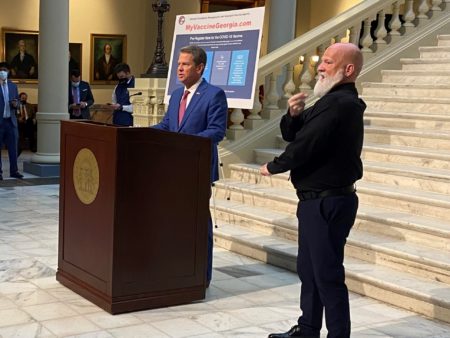 The shipments will come just days after Kemp announced that educators, people with disabilities and their caregivers, and parents of children with complex medical conditions would be eligible for COVID vaccines March 8. But the governor warned that demand for the vaccines will continue to outstrip supply.
A recent poll of Georgians show a majority indicated they would probably get vaccinated.
A January poll by Public Policy Polling of 1,379 Georgia voters found that 58 percent are likely to get the coronavirus vaccine. A plurality (45 percent) said they would definitely get the vaccine if it were available to them now, and another 13 percent said they would probably get the vaccine, according to the survey, sponsored by the Healthcare Georgia Foundation. Just 22 percent said they would definitely not get the vaccine.
Black voters are less sure about the vaccine's safety than other racial/ethnic groups, with 36 percent reporting that they are unsure if the vaccine is safe or not.
Dr. Patrice Harris, immediate past president of the American Medical Association, said last week that for communities of color, vaccination uptake will grow with "messengers and messages that folks in these communities trust.''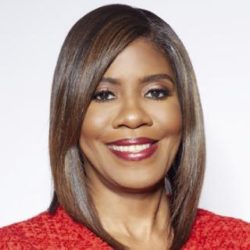 She spoke to the Georgia Bar, Media and Judiciary Conference, as did Dr. James Curran, dean of the Rollins School of Public Health at Emory, who said he expects hesitancy about the vaccine to diminish over time.
"While COVID has been a lot worse than anyone predicted, the science and vaccines have been much better than anybody expected,'' Curran told the conference.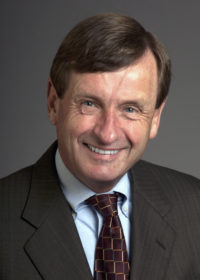 "Once half the country gets immunized, it becomes sort of the normal thing to do,'' Curran said. "A lot of the hesitancy goes away when enough people say to their neighbor, 'Haven't you got your shot yet?' "
The newly approved single-shot vaccine "is going to be a game changer,'' said Dr. Carlos del Rio, an Emory infectious disease expert.
Take what's available, Fauci says
The J&J vaccine had an overall efficacy rate of 72 percent in the United States and 64 percent in South Africa, where a worrisome variant of the virus has emerged. The shot showed 86 percent efficacy against severe forms of COVID in the United States, and 82 percent against severe disease in South Africa.
Those numbers are lower than the roughly 95 percent efficacy rates of the Pfizer and Moderna vaccines against mild, moderate and severe cases of COVID.
Still, Dr. Anthony Fauci, the nation's top infectious disease expert, said this weekend that all three vaccines "are really quite good, and people should take the one that's most available to them."
"If you go to a place and you have J&J, and that's the one that's available now, I would take it," he continued. "I personally would do the same thing. I think people need to get vaccinated as quickly and as expeditiously as possible. And if I would go to a place where they had J&J, I would have no hesitancy whatsoever to take it."
Nearly 50 million people in the United States have already received at least one dose of a coronavirus vaccine.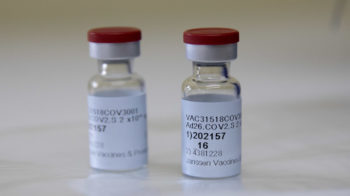 National polls show vaccine hesitancy is slowly melting away.
Americans may be more willing than ever to get their COVID-19 shot, according to a Gallup survey in late January.
Since Gallup first began polling Americans on their willingness in July 2020, there was an initial decline in willingness to get a COVID-19 vaccine, reaching a low of 50 percent in September. Since then, there has been a steady climb to 65 percent willing in late December, and now, an all-time high of 71 percent who are willing to get vaccinated.