One of the biggest carrots in the 2010 Affordable Care Act was a promise that the federal government would pay 100 percent of the costs of a state expanding its Medicaid program for three years.
A group of mostly Democratic U.S. senators — including Georgia's newly elected Raphael Warnock and Jon Ossoff — is pushing legislation that would offer the same incentive for states, including Georgia, that have not expanded Medicaid.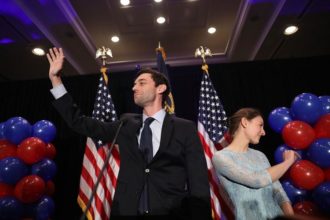 The States Achieve Medicaid Expansion (SAME) Act of 2021 would allow states that expanded Medicaid after 2014, or who expand Medicaid in the future, to receive the same full federal matching funds as states that expanded Medicaid earlier.
The 100 percent match is much better than the roughly 67 percent federal match that will come under Gov. Brian Kemp's plan to extend Medicaid eligibility to more low-income adults. Expansion, too, would cover roughly 10 times the number of Georgians estimated to get Medicaid under the Kemp plan, scheduled to begin in July.
A spokeswoman for Kemp said Friday the administration doesn't comment on pending legislation.
A similar bill was introduced in the U.S. Senate in 2019. Congress is now controlled by Democrats, though narrowly, and with Democrat Joe Biden in the White House, such legislation has a better chance of passage.
Biden has already ordered the Department of Health and Human Services to re-examine Medicaid work requirements, which make it more difficult for individuals to get coverage under the program. The Georgia Medicaid plan has strict eligibility requirements, which can include work, education and volunteering.
"Health care is a human right, and for too long, too many Georgians have been denied access to affordable health care through Medicaid," Warnock said in a statement Friday. "I've long believed that expanding Medicaid in Georgia is an important step toward making affordable health care for all a reality. In 2017, I was even arrested at the U.S. Capitol for advocating for Medicaid expansion.''
Thirty-eight states have adopted Medicaid expansion. Georgia's Republican leadership has consistently argued that the cost of that move would be too high. Under state law, any full expansion in Georgia would need to be passed by the General Assembly, which is still controlled by the GOP.
"Medicaid expansion would save Georgians' lives, make health care more affordable for Georgia families, and prevent the closure of Georgia's clinics and hospitals,'' Ossoff said in a statement. "This bill would ensure Georgia gets the same funding as other states that expanded Medicaid years ago, and create even more incentive for our state government to do what should have been done a decade ago and expand Medicaid for Georgia families.''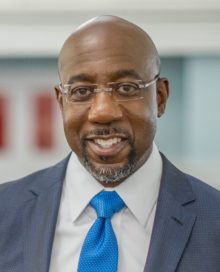 The ACA directed federal financial support to states that expanded their existing Medicaid programs to provide coverage to all individuals up to 138 percent of the federal poverty level. The federal government covered the full cost of expansion for three years, phasing down to a 90 percent match rate for the sixth year of the expansion and in subsequent years.
Even without expansion, the Medicaid rolls have swollen in Georgia as many residents have lost jobs and health insurance coverage during the pandemic. In Georgia, Medicaid enrollment increased by 338,000 between March and December 2020, raising the total number of children, adult and family recipients to more than 2 million.
Besides Ossoff and Warnock, other Democratic senators co-sponsoring the bill are Mark Warner and Tim Kaine of Virginia, Tom Carper and Chris Coons of Delaware, Debbie Stabenow and Gary Peters of Michigan, Bob Casey of Pennsylvania and Tammy Baldwin of Wisconsin. They are joined by Sen. Angus King, an Independent from Maine.
Critics worry that policy changes now could saddle Georgia with costly terms for jumping on the full-expansion train late in the process, years after other states joined the Obama-era health care program, the Capitol Beat News Service reported Friday.
"I don't know if the federal government will ever return to a period of budget austerity," Chris Denson, policy and research director for the nonprofit Georgia Public Policy Foundation, said last week, according to the News Service. "But there's always a chance that the feds will drop that matching rate."
But longtime supporters of Medicaid expansion voiced their enthusiastic backing of the legislation.
Laura Colbert, executive director of the consumer group Georgians for a Healthy Future, said in a statement that "there are few things that would benefit Georgians and Georgia communities more than expanding Medicaid coverage to struggling adults and families. Health coverage would unlock the health care system for hundreds of thousands of poor Georgians, strengthen rural hospitals and community health centers, and boost our state's economy."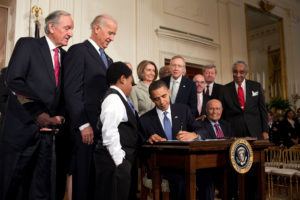 Another supporter of expansion, Georgia Budget and Policy Institute CEO and President Taifa Smith Butler, said the SAME Act "comes at a time when the need for health care access is more urgent and, if enacted, removes any excuse for Georgia leaders to refuse full Medicaid expansion. Increasing the amount of federal funds that would flow to our state, the SAME Act is a smart choice that helps us put Georgians first."
The move would aid adults in what's often called the "coverage gap." Their incomes are low, but they earn too much to be eligible for Medicaid under current rules, and not enough to qualify for tax breaks on health insurance sold through the ACA exchanges. That means they have to buy full-price policies, which many cannot afford.