State officials "are looking at all options'' after the Biden administration appeared to halt Georgia's upcoming plan for increasing Medicaid enrollment.
Frank Berry, commissioner of the Department of Community Health, told a House Appropriations subcommittee Tuesday that officials are reviewing a letter, sent by federal health officials, that expressed ''serious concerns'' about the Georgia plan's eligibility requirements, which critics have called too strict. The letter was first reported by Georgia Health News.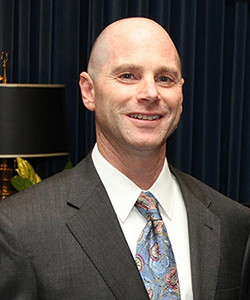 "We're reviewing all options,'' Berry said. "It's too early to determine what direction the state will go."
Under the Georgia waiver plan, approved last year by the Trump administration, low-income Georgia adults gaining Medicaid coverage would be required to spend 80 hours a month working, pursuing an education or taking part in a volunteer program, among other options.
The eligibility program, set to launch in July, was expected to add an estimated 50,000 low-income adults in the state to the Medicaid program, if they meet those requirements.
The federal match under the waiver plan, promoted by Gov. Brian Kemp, would be the regular 67 percent of the cost.
Georgia Democrats have pointed out that full Medicaid expansion under the Affordable Care Act would be at least a 90 percent federal match, and could be even higher, with pending legislation in Congress. And expansion, they say, would cover 10 times as many low-income adults compared with the waiver plan.
"Georgia should take advantage of this opportunity and change course to fully expand Medicaid,'' said state Rep. Scott Holcomb (D-Atlanta). "The evidence is clear: Georgia would save money, insure more people, improve access to care for both physical and mental health, and boost its rural hospitals. This is as close to a policy no-brainer that you will ever see."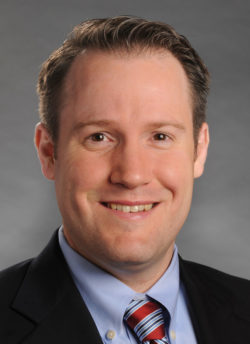 Republican political leaders have consistently opposed full expansion of the Medicaid program, saying it would ultimately be too costly.
Some options that Kemp may be considering are to drop the Medicaid waiver program entirely, or to allow it to increase eligibility without the requirements, though the latter would add considerably more enrollees than under the original plan.
Other options could include filing a lawsuit to challenge the feds' position, said Kyle Wingfield of the Georgia Public Policy Foundation, which supported the Kemp waiver plan.
"The state spent a couple of years and a lot of money working on this application,'' he added. "Potentially seeing it end before it began would be disappointing.''
Cody Hall, a spokesman for Kemp, said in a statement that "after only a month in office, the Biden administration has decided one of their first actions is to attempt to take away health care options for low-income Georgians hit hardest by the COVID-19 pandemic."
"Their letter ignores key details of Georgia's innovative, unique approach in providing access to health care for the first time to tens of thousands of Georgians," Hall said. "This is typical Washington, D.C., politics, and our office will do everything we can – both legally and administratively – to not allow them to block implementation of Georgia Pathways [waiver] at the eleventh hour."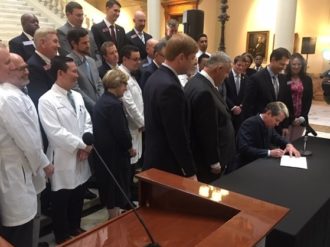 Georgia now has 30 days to respond to the administration's letter.
Lawmakers are asking questions about the next steps for Georgia.
"I'd like to have as much transparency as possible,'' said state Rep. Mary Margaret Oliver (D-Decatur) at a Monday hearing.
The CMS letter, from acting Administrator Elizabeth Richter, said the pandemic has "greatly increased the risk that it would be unreasonably difficult or impossible for many individuals to meet the community engagement requirement approved in this [waiver], which would significantly compromise the [waiver's] effectiveness in promoting coverage for its intended beneficiaries.''
Twelve states received federal approval under the Trump administration to impose work requirements. However, Medicaid work requirements in Arkansas, Kentucky and elsewhere have been blocked by federal courts, and the U.S. Supreme Court is expected to take up a related case in March.