Georgia's move to add some low-income adults to Medicaid appears threatened as the Biden administration moves to eliminate work requirements for coverage under the government program.
The White House on Friday was expected to notify states that it plans to revoke Medicaid work requirements, Politico, the Washington Post and the Wall Street Journal reported.
And a letter dated Friday, and addressed to a Georgia Department of Community Health official, said the federal Centers for Medicare and Medicaid Services (CMS) has "serious concerns'' about the state's new Medicaid plan, set to begin in July. A copy of the letter was obtained by Georgia Health News.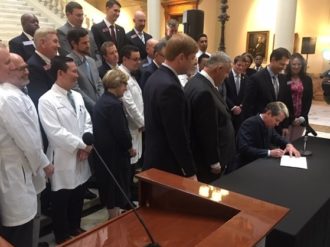 The state plan at issue was approved under a waiver granted by the Trump administration. Such federal waivers are necessary for states to alter certain health care programs.
The federal agency, in the Friday letter to DCH Commissioner Frank Berry, cited Georgia's policies ''that condition health care coverage on meeting work or other community engagement requirements.''
The letter pointed to uncertainties related to the COVID-19 pandemic, including job training and other activities used to satisfy work and other requirements, along with access to transportation and affordable child care.
For a qualified person to get Medicaid coverage under Georgia's 1115 waiver, it's required that the person put 80 hours a month into a job, an education program, a volunteer organization or another qualifying activity. The waiver was expected to add an estimated 50,000 low-income Georgia adults to the Medicaid program.

The CMS letter, from acting Administrator Elizabeth Richter, said the pandemic has "greatly increased the risk that it would be unreasonably difficult or impossible for many individuals to meet the community engagement requirement approved in this [waiver], which would significantly compromise the [waiver's] effectiveness in promoting coverage for its intended beneficiaries.''
The waiver plan was promoted by Gov. Brian Kemp, passed by the Georgia General Assembly, and approved by CMS last year.
Twelve states received federal approval under the Trump administration to impose work requirements. But Medicaid work requirements in Arkansas, Kentucky and elsewhere have been blocked by federal courts, and the U.S. Supreme Court is expected to take up a related case in March.
States could go to court to challenge efforts by the Biden administration, the Journal reported.
A spokesman for Kemp said late Friday that Georgia officials are reviewing the letter.
"Taking into account the totality of circumstances, CMS has preliminarily determined that allowing work and other community engagement requirements to take effect in Georgia would not promote the objectives of the Medicaid program,'' Richter's letter said. It added that the federal agency is considering withdrawing the ability of the state to require work or other requirements as a condition of Medicaid eligibility.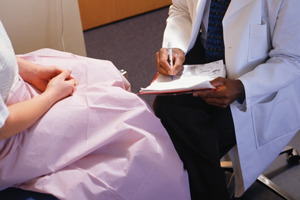 The 1115 waivers are experimental and can be ended by a presidential administration, said Bill Custer, a health insurance expert at Georgia State University.
A federal rejection of the eligibility requirements could provide momentum for Georgia to pursue a full Medicaid expansion under the Affordable Care Act, which 38 states have done.
Congress is working on incentives for holdout states to adopt expansion, both in COVID-19 relief legislation and a separate Senate bill. Expansion is projected to cover 10 times the number of Georgians who would gain coverage under the Kemp plan.
Republican political leaders in Georgia, though, are expected to push back against the full expansion idea, as they have done in the past.
The Kemp administration could drop the work requirements and keep the rest of the Medicaid enrollment changes, which would increase eligibility for uninsured single adults with incomes up to 100 percent of poverty, about $12,000 annually.
"If work requirements are removed from the governor's plan, many more Georgians could gain coverage,'' said Laura Colbert of the advocacy group Georgians for a Healthy Future. "This would be a positive move, although other barriers to coverage are still in place and the plan would still cover fewer people than a full Medicaid expansion.''
Kemp's plan requires that Georgians living in poverty pay a premium before their Medicaid coverage takes effect, Colbert noted. "With so many low-income families struggling to pay rent, put food on the table, pay for virtual school expenses, and so on, even a modest 5-to-10-dollar premium is likely too much for many."
"Work requirements have never been about work,'' she said. "Most Georgians who would be covered by Medicaid expansion or by Governor Kemp's smaller plan are already working, taking care of a child or other family member, going to school, or are too sick to work.''
Politico reported that federal health officials are also preparing to withdraw the Trump administration's 2018 letter that announced the work requirements policy, and rescind a separate letter from earlier this year aimed at making it more difficult for the incoming Biden administration to quickly overturn the policy.
"CMS has serious concerns that now is not the appropriate time to test policies that risk a substantial loss of health care coverage or benefits in the near term," according to a health department draft rollout plan titled "Medicaid Work Requirement Rescission," Politico reported.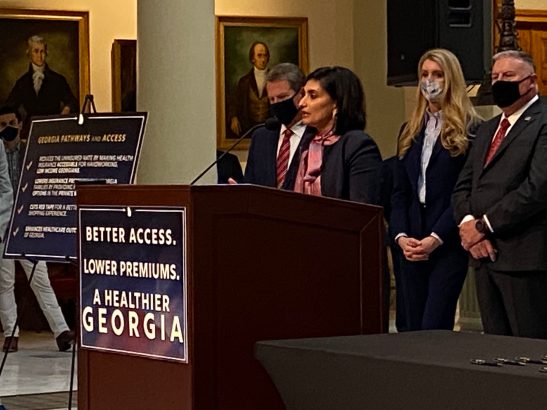 Seema Verma, who was CMS administrator under Trump and who crafted the requirements, argued they would encourage healthy people to work and help keep state Medicaid programs financially sustainable.
In the final weeks of the Trump administration, Politico noted, Verma asked states to sign contracts that would establish a lengthy process for unwinding work requirements and other conservative changes to their Medicaid programs. Medicaid experts have questioned whether those contracts are legally enforceable.
Only one state, Arkansas, fully implemented the Medicaid work rules, Politico pointed out. About 18,000 people in that state lost Medicaid coverage in 2018 during the few months the requirements were in effect, before a judge blocked them.