A teacher in southeast Georgia says she got COVID-19 at a school-sponsored event last month.
Several others who attended the event also were infected, the teacher says.
And the teacher, who requested anonymity because she's still employed by the school system, said her husband got COVID from her. She has recovered, but he "is still in the hospital, on a ventilator,'' she said Thursday. "He has been in the ICU for 30 days.''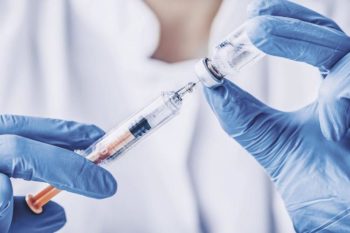 The intersection of schools, teachers and COVID has escalated as a searing medical and political issue in Georgia, especially since the rollout of vaccinations for the disease.
On Wednesday, the state's Department of Public health suspended an Elbert County medical group from administering the COVID vaccine because it had vaccinated school personnel in the northeast Georgia county.
States are giving priority for vaccinations to groups they consider at high risk, because there is not yet enough COVID-19 vaccine for every American. More than 20 states have made some or all teachers eligible for the vaccinations. But in Georgia, teachers and other school workers have not been elevated into that category by Gov. Brian Kemp.
It's a matter of limited supply, Kemp's office has said.
"Our top priority is getting vaccines in the arms of the most vulnerable Georgians: our seniors," said Kemp in a statement Thursday. "Thanks to our expanded weekly allocation from the federal government, we will continue taking necessary steps to protect elderly Georgians — especially those in our nursing homes — frontline healthcare workers, and first responders. Demand for the vaccine still vastly outweighs supply, so I continue to ask all Georgians to wear a mask, practice social distancing, and follow public health guidance as we get shots in arm as safely and as quickly as possible."
Earlier this week, school superintendents from about a dozen districts sent a letter to Kemp urging him to prioritize teachers when it comes to distributing the coronavirus vaccine.
"With the deepest respect but also the strongest sense of urgency, we ask you to move our teachers and education staff into the 1a [top priority] category," the letter said.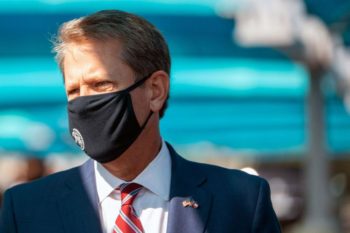 One of the signers is the school superintendent of Cobb County, Chris Ragsdale. In that suburban Atlanta community, two educators last week died on the same day from COVID, leading to calls for the district to switch to remote-only learning.
Lisa Morgan, president of the Georgia Association of Educators, says her organization supports vaccinating all educators as soon as possible, from administrators and teachers down to bus drivers and cafeteria workers.
"As we have heard of deaths of educators, and have seen cases in children increase dramatically, it has become more of an issue,'' Morgan told GHN on Thursday.
"Educators want to be in the classroom with our students,'' Morgan said.
Many school districts don't require students to wear masks, and many classrooms don't feature proper social distancing, she added. "The level of anxiety is higher [among educators] because the number of cases is so much higher.''
Elbert County impact
After the school vaccination effort in Elbert County, the state is suspending shipments of coronavirus vaccine to the Medical Center of Elberton until the summer. Brooke McDowell, an administrator there, said that leaves her Elbert County community with few options to get the potentially life-saving vaccine, the AJC reported.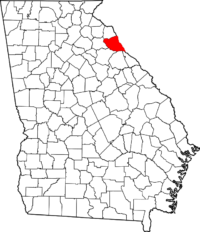 The CEO of Elbert Memorial Hospital, Kerry Trapnell, sent an email Thursday to the Kemp administration pleading for it to rescind the suspension.
"The decision made by DPH has to be one of the scariest healthcare decisions I have ever seen in my 20+ years in healthcare,'' said the email, which was obtained by Georgia Health News. "This decision makes it look like the State doesn't care about vaccinating Elbert County citizens. No solution has been offered on how to get vaccines to the community.
"Our hospital, however, cannot take on the task of vaccinating the rest of the community,'' Trapnell said. "Our staff are already stretched to the brink from taking care of an increased census every single day. We DO NOT Have the staff to take care of the patients we have now or to do the few vaccines we are doing each week. There is no way our hospital can take over the vaccinations that the physicians' office was doing. They were doing more vaccines in a day than our hospital could do in a week!''
The minority leader of the Georgia House, Rep. James Beverly (D-Macon), called Thursday for Kemp to prioritize vaccines for teachers.
"Gov. Brian Kemp seems quick to dismiss the needs of our teachers, yet throughout the pandemic, Gov. Kemp's plan to reopen schools and keep our teachers healthy has failed to provide our local, neighborhood schools with the resources they needed to bring students back into the classroom safely,'' Beverly said.
Meanwhile, schools continue to report closures due to high numbers of students and staffers testing positive for the virus. Two Coweta County schools have moved to virtual classes after outbreaks among staff and students at each school, as have two schools in Richmond County.
Amplifying the debate on schools, the Atlanta-based CDC announced this week that there's little evidence of coronavirus transmission in schools if precautions are followed. In addition to face masks, physical distancing and increased room ventilation, schools need to limit risky activities like indoor sports and restricting indoor dining.
Amber Schmidtke, who tracks COVID in Georgia though the Daily Digest, said this week that "we can reopen K-12 schools safely but that depends on schools and the surrounding community committing to having a strong safety culture. Unfortunately, I think that there are too many school districts in Georgia and the surrounding communities that have NOT adopted a strong safety culture. I've seen the pictures of crowded hallways filled with maskless students. I've seen the pictures of full gymnasiums to watch a basketball game where no one in the building is wearing a mask.''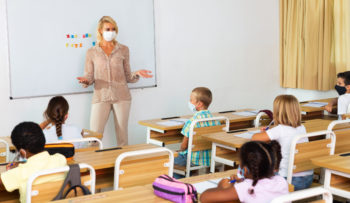 Students themselves cannot currently be vaccinated for COVID-19 because no clinical trials on the vaccines have been completed for children.
The American Academy of Pediatrics reported this week that health officials expect to see progress on COVID-19 vaccine trials in adolescents over the next several months.
While juveniles are less likely to become seriously ill or die because of the virus, such cases do occur. More than 2 million pediatric cases of COVID-19 have been reported and more than 200 children have died, according to the CDC. And infected children can spread the virus to others.
Schmidtke reported that a 17-year-old boy from Baldwin County died of COVID. He had an underlying health condition.
"His is the ninth pediatric death [in Georgia] since the start of the pandemic,'' she said. "Six of those nine pediatric deaths have been among Black/African-American children. It's just another reminder of the toll this pandemic is having on people of color."