About one-third of Georgia hospitals received an "A'' grade in the Leapfrog Group's autumn patient safety ratings, released Monday.
That's a higher percentage than in the spring, when one in four hospitals in the state got a top grade.
Piedmont Healthcare saw seven of its hospitals get an "A,'' as did Tennessee-based HCA.
Much of the data in the ratings came from 2019 and earlier, before the COVID-19 virus hit the United States.
The ratings exist to provide patient safety information to consumers, so they can make informed decisions about where to seek care.
Leah Binder, president and CEO of the Leapfrog Group, said in a statement Monday that "we see in the news every day the extraordinary courage of clinicians and staff caring for patients stricken by COVID-19.
"What's less apparent — yet equally laudable — are the untold efforts behind the scenes to protect patients. Hospitals' commitment to the fundamentals have saved lives, too, like preventing infection, ensuring universal hand hygiene, and double- and triple-checking everything to avoid errors."
The safety grades come out twice a year, using measured data in up to 27 different categories. The information is gathered mostly from a hospital survey and from the U.S. Centers for Medicare & Medicaid Services.
It's a widely noted rating system, and its results are promoted by hospitals that get high grades.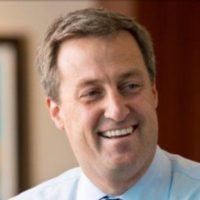 Georgia's 24 "A" hospitals are a mix of urban, suburban and smaller rural facilities. A few types of hospitals are not rated, such as small "critical access" and children's hospitals. (Here's a link to the Georgia hospital ratings.)
"Piedmont's purpose is to make a positive difference in every life we touch and our record on quality and safety, as reflected in our Leapfrog scores, shows that we are delivering on that purpose," Kevin Brown, Piedmont Healthcare's president and CEO, said in a statement Monday. "Our success on the Leapfrog Hospital Safety Grade reflects years of relentless focus from everyone in our entire organization. Quality, safety and service drive better outcomes for our patients, greater patient satisfaction, and ultimately lower health care costs.''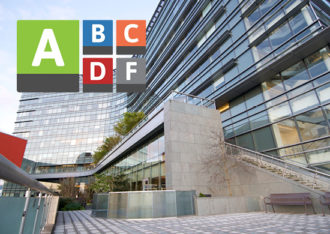 The five states with the highest percentages of "A" hospitals are Maine, Idaho, Delaware, Massachusetts and Oregon.
Georgia's percentage of "A'' hospitals matched the national average.
For the first time since the ratings began in 2012, AdventHealth Gordon in northwest Georgia did not get an "A,'' but it did receive a "B.''
Founded in 2000 by large employers, the Leapfrog Group is a national nonprofit focused on improving the quality and safety of American health care.