A Jackson Healthcare unit can get up to $68 million more to supply nurses and other health care workers to help hospitals and nursing homes deal with the COVID surge, under a state contract extension.
The Alpharetta-based company received a no-bid contract early in the pandemic for staffing. That original contract could extend to $250 million by the end of this year.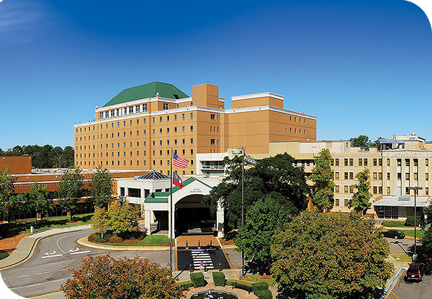 With the extension, the total that the Jackson Healthcare unit can receive could exceed $300 million.
The new agreement would extend the contract till March 6.
The firm, whose political connections have led to some criticism of the contract, has worked with more than 50 Georgia hospitals to help augment their workforces.
"Today I can tell you the state has done everything in its power to support our hospitals on this front," Gov. Brian Kemp said Thursday, the AJC reported. The governor said he struck a deal with legislative leaders on the staffing funding.
Shane Jackson, president of Jackson Healthcare, said in a statement Friday that "we are proud to work with the state in assisting our great health care providers throughout Georgia care for patients during this incredibly trying time."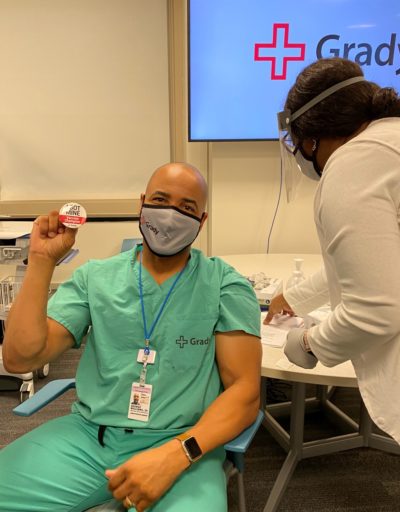 Meanwhile, as distribution of COVID-19 vaccines continues, Georgia keeps setting records for new cases and hospitalizations.
Thursday's newly reported infections topped 8,000 (including positives from antigen tests), a new daily record. And Friday, still another record was set, at 8,491 new cases.
The number of Georgians hospitalized for COVID has surged, too, setting records Wednesday, Thursday and Friday, to now reach 3,280.
Hospitals across the state have begun vaccinating their front-line workers.
Georgia, though, was among several states to report Thursday that their expected allotments of Pfizer vaccines for the coming weeks have been cut significantly.
Meanwhile, the post-Thanksgiving surge in COVID cases is hitting hospitals hard.
COVID Exit Strategy categorizes Georgia's ICU bed capacity as "severely constrained'' at 89 percent full – among the highest percentages in the nation.
Wellstar Health System said Thursday that four of its hospitals are at 120 percent of capacity or more, "meaning our facilities are tapping other areas of hospitals to accommodate higher ICU patient volume.'' Those hospitals are Wellstar Paulding Hospital, Wellstar Douglas Hospital, Wellstar Cobb Hospital and Wellstar Kennestone Hospital
"To accommodate surges in patient volume, we have defined a best-practices plan to convert various areas of our hospitals and facilities as warranted, including the beds in our emergency departments, our post-anesthesia care units, and immediate care units, and to redeploy doctors and nurses to meet demand,'' the Marietta-based system said in a statement. "This plan allows us to rapidly increase our ICU capacity when needed.''
Gainesville-based Northeast Georgia Health System was treating 272 COVID-19 patients as of Friday. The total set a new record, after a previous peak of 265 patients Monday. The health system has rolled out cots into an overflow space that opened this week, the Gainesville Times reported.
Phoebe Putney Memorial Hospital in Albany is also seeing COVID case increases.
"Even with the end of the pandemic in sight, some of the worst weeks could be yet to come,'' said Scott Steiner, Phoebe Putney Health System CEO. "We had 10 COVID-19 admissions in Albany Wednesday, the first double-digit day since July 27. As we wait for widespread immunity to take hold [through vaccines], we must remain as vigilant as ever.''