Brenda Goodman is a senior news writer for WebMD. Andy Miller is editor and CEO of Georgia Health News.
A series of lawsuits has been filed in metro Atlanta against two companies that use the gas ethylene oxide to sterilize medical equipment.
The six lawsuits were filed on behalf of plaintiffs who said they were injured by the toxic gas, which was released into the air in the neighborhoods where they live, work, or went to school. Five of the lawsuits were filed on behalf of people diagnosed with breast or blood cancers.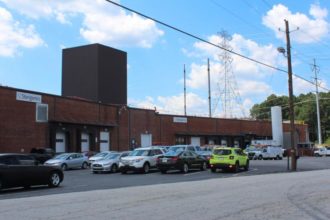 The sixth lawsuit was filed on behalf of two young girls who have experienced health problems since birth; one of the children developed leukemia by age 2.
A team of local attorneys has joined together to litigate the cases against Sterigenics in Cobb County and BD in Covington. Together, they say they expect to file dozens more personal-injury cases connected to alleged exposure to ethylene oxide, also known as EtO, in the days ahead.
"All of them were in otherwise good health and without significant genetic or other health conditions — other than exposure to EtO — prior to their cancer diagnoses," Cale Conley, a partner at Conley, Griggs, Partin in Atlanta, said Tuesday during a virtual press conference.
"We expect, over the coming weeks and months, there will be many others," he said.
In a statement, BD said it does not comment on pending litigation. The company, though, added that recently measured concentrations of ethylene oxide in metro Atlanta suggest that "those who live in communities with sterilization facilities are exposed to similar amounts of EtO as those who do not live near the facilities, because of other sources of EtO, including naturally occurring sources."
A spokesman for Sterigenics said Tuesday that the company "empathizes with anyone battling cancer, but our Atlanta facility's safe operations are not responsible for causing the illnesses alleged in these lawsuits. We intend to vigorously defend against the plaintiffs' unfounded claims."
The ethylene oxide issue erupted in Georgia after a WebMD and Georgia Health News report in July 2019 that detailed the cancer risks associated with the sterilizing gas and the Georgia facilities using it. That report sparked public outrage and scrutiny from officials.
In 2018, the EPA identified census tracts in parts of Cobb and Fulton counties just northwest of Atlanta, and in Covington, in Newton County east of Atlanta, as having higher cancer risks from air pollution, largely due to the use of ethylene oxide.
In addition to the sterilization companies, other parties named in the lawsuits include high-level employees of the companies, and the landlords of the buildings where products were sterilized or stored.
The lawsuits seek money for the plaintiffs, but Conley said he also hopes to use the legal discovery process "to get documents and take testimony that will at last provide the courts and the public the whole truth about what has really been going on at Sterigenics and [BD] Bard for over a decade."
In May, more than 50 people who worked at a Lithia Springs warehouse run by ConMed Corporation sued ConMed and Sterigenics over alleged exposure to ethylene oxide. ConMed stored products that had recently been sterilized at Sterigenics. The lawsuit said those stored products released the ethylene oxide they'd absorbed during the sterilization process as they sat on the warehouse shelves. Workers say they were never told they were being exposed to ethylene oxide and knew nothing about its dangers.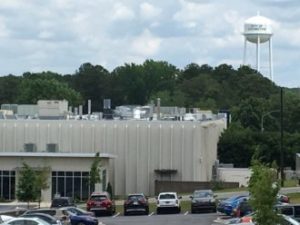 Sterigenics pushed back hard against the warehouse workers' lawsuit, saying the company and its employees did not cause any injury to the plaintiffs.
More than 75 lawsuits have been filed against Sterigenics in Illinois over the operation of a similar sterilization facility there.
Both Sterigenics and BD have recently been under consent orders with Georgia's Environmental Protection Division. These orders required them to install new pollution control equipment to lower the amount of ethylene oxide they release into outdoor air.
A third commercial sterilizer, Sterilization Services of Georgia, operates in south Fulton County. State models of the emissions from the three companies' facilities all revealed that residents living in neighborhoods closest to them faced elevated cancer risks from ethylene oxide pollution.