A northeast Georgia hospital is closing due to financial losses, becoming the second rural facility in the state to announce in recent weeks that it plans to shut down.
Northridge Medical Center, a nonprofit 90-bed hospital in Commerce, will close effective Oct. 31, said an official with its parent company, Ethica Health & Retirement Communities, which is part of Macon-based Community Health Services of Georgia.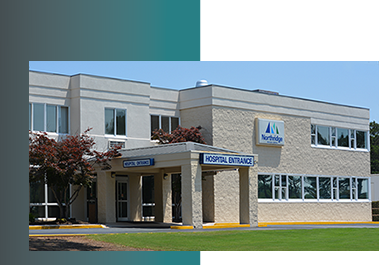 The hospital, purchased in 2014, has been losing $5 million a year over the past three years, and projected a $4 million loss this year, George Hunt, an Ethica executive vice president, told GHN on Wednesday.
"We kept thinking we were going to turn it around,'' he said.
Northridge Medical has a nursing home, and it will remain in operation, Hunt said. He said the company – which operates 55 nursing homes – wants to focus entirely on its long-term care facilities. Northridge Medical is Ethica's only hospital.
Last month, Southwest Georgia Regional Medical Center in Randolph County announced it was closing. "It has become increasingly difficult for small, critical-access hospitals to survive in rural areas across the country and here in Georgia,'' Southwest Georgia Regional's CEO, Kim Gilman, said in a news release announcing the hospital's closure, planned for Oct. 22.
She said COVID-19 "pushed our hospital past the point of no return,'' driving the decision to shut the Cuthbert facility.
Southwest Georgia Regional would be the eighth rural Georgia hospital to close since 2010, and Northridge Medical the ninth. Some closed hospitals have reopened as downsized facilities with limited services.
Rural hospitals in Georgia largely escaped the initial wave of COVID-19 infections. But that has changed dramatically in the past month. Several rural counties have become hot spots for new cases.
Hunt, though, said the impact of COVID-19 did not factor into the decision to close Northridge Medical. Ethica wanted to sell the hospital but could not find a buyer, he explained.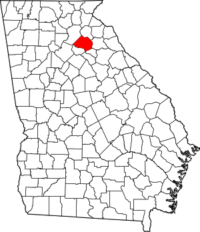 Stateline reported last month that pandemic-related federal money has helped struggling rural hospitals stay afloat. But since 2010, 128 rural hospitals have closed, including a record 18 hospitals last year.
Even more rural hospitals were on track to shut down this year until Congress, in March, approved $100 billion for health care providers in the CARES Act, Stateline reported.
Hunt said that the company is trying to find jobs for the 90 people that Northridge Medical employs.
"I really regret'' the closing, he said. "It's really a painful thing.''
The closing will leave Commerce, in Jackson County, without a hospital of its own, and the other ones closest by — in Lavonia, Athens and Demorest — are each 20 to 30 miles away.
Rural hospitals that were losing money before the pandemic are now facing "an extremely stressful financial situation,'' said Jimmy Lewis, CEO of HomeTown Health, an association of rural hospitals in the state.
Hospitals can't control COVID-related expenses, he said. "We'll have eight to 10 rural hospitals in the next few months that will be seriously stressed.''