People seeking coverage in the Georgia health insurance exchange for 2021 will see moderate price increases and a similar choice of plans.
All six insurers that offer health plans in this year's exchange are returning to the market for 2021 coverage, according to initial filings with the state insurance department. The exchange, created by the Affordable Care Act, is designed to offer insurance for people who do not have job-based or government coverage.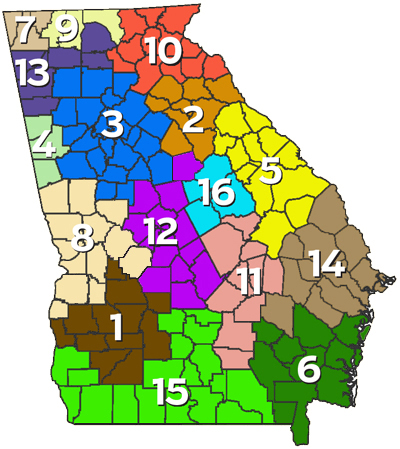 With the exception of Alliant Health Plans, each insurer projects a premium hike of 10 percent or lower, the insurance department figures show. And in the case of Kaiser Permanente, current customers will see a premium cut of about 20 percent.
Those figures stand in sharp contrast to spikes in premiums a few years ago. But over the past two years, price hikes in the Georgia exchange have stabilized.
"This is looking like employer-based insurance, which was one of the goals of the ACA,'' said Bill Custer, a health insurance expert at Georgia State University.
Ambetter is the only insurer that plans to offer exchange coverage in all Georgia regions next year. It has by far the most exchange enrollees in Georgia, with more than 220,000.
The lowest enrollment belongs to Oscar Health Plan, a first-time exchange insurer, with just 259. Oscar announced recently that it's combining with Cigna to offer insurance to small businesses in Georgia.
The average premium increase for 2021 is 6.53 percent across the six insurers, according to the state's insurance department. The proposed rates won't be finalized until later this month.
"They seem similar to prior year's increases,'' said Russ Childers, a health insurance agent based in Americus.
"I was a little surprised that the increases weren't a little higher with all the noise surrounding COVID,'' Childers said. "Of course, maybe that's why they are not – worry about being blamed for 'taking advantage' of the situation.''
Insurers see profits rise
The era of COVID-19 has changed the health insurance landscape – and for the time being, has swelled company profits.
Many patients have put off elective procedures and skipped regular doctor appointments and check-ups amid the pandemic. There are various reasons for that, including financial concerns and fear of getting the coronavirus in a health care setting.
Despite some cost pressures from treating COVID patients, insurers recorded boom financial results in the second quarter.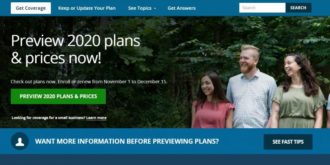 The seven biggest publicly traded insurers reported combined profits of $17 billion in the three months ended June 30, an increase of roughly 79 percent over the same quarter in 2019, according to Modern Healthcare. Some of the insurers, including national companies Anthem, Humana and UnitedHealth Group, nearly doubled their profits. Centene Corp.'s profit grew 144 percent, aided in part by its acquisition of a rival health plan.
Anthem is the parent company of the Georgia health plan Anthem Blue Cross and Blue Shield, while Centene runs Ambetter and Peach State Health Plan.
Health insurance companies now are trying to calculate whether pent-up demand for medical care will increase their costs next year.
"Insurers aren't sure what's going to happen,'' Custer said.
Job loss due to COVID-19 may drive some Georgians into the exchange, but many such people will wind up uninsured, Custer said. Others may qualify for Medicaid, he added.
Consumers losing employer-based coverage have the option of a special enrollment into the exchange, as well as COBRA.
Citing the pandemic, Georgia has postponed any major changes in the state exchange till 2022.
Laura Colbert of consumer advocacy group Georgians for a Healthy Future said Monday that even a 6.5 percent increase could prove difficult to afford for families who don't qualify for subsidies in the exchange.
"It's especially unfortunate that Georgia's proposed reinsurance program won't be in place for 2021 because that would have lowered premiums for many if not all marketplace plans," Colbert said. "Not only would that have protected insured Georgians from higher premiums during a difficult health and economic crisis., but it also may have attracted new consumers to the marketplace."