Budget cuts due to the COVID-19 economic crisis have led the state's mental health agency to lay off 200 employees.
The jobs included positions in each of the state-run hospitals, regional field offices, and central office. The layoffs are part of a $123 million budget reduction for the Georgia Department of Behavioral Health and Developmental Disabilities (DBHDD).
"Important actions to protect the health and safety of Georgia's citizens from the spread and impact of the coronavirus have taken a deep toll on our state's finances and reserve,'' said David Sofferin, director of the Office of Public Affairs for DBHDD, in a statement this week.
The elimination of 365 agency positions overall (including some that were vacant) comes at a time when the need for mental health and behavioral health services has gone up because of the pandemic.
A recent poll by the Kaiser Family Foundation found that a majority of U.S. adults (53 percent) say that worry and stress related to coronavirus have had a negative impact on their mental health, up from 39 percent in May.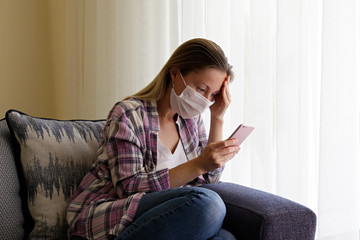 Since the pandemic began, more Georgians who are facing mental health issues for the first time have contacted a help line run by the Georgia Mental Health Consumer Network, its executive director, Sherry Jenkins Tucker, told GHN on Tuesday.
And state officials, along with the Georgia Council on Substance Abuse, have pointed to a statewide increase in ER visits linked to drug overdoses since COVID-19 emerged.
One unique factor is at play in Georgia. The budget cuts are occurring as the state's mental health and development disabilities services remain under the oversight of the U.S. Justice Department. This scrutiny stems from a settlement agreement reached in 2010 after deficiencies were uncovered in the state system.
''I don't believe that DBHDD was overstaffed anyway,'' Tucker said. "Losing this significant number of people in that workforce is going to have far-reaching impacts.''
What comes next?
Substantial cuts to the DBHDD were a high-profile topic during the recently completed General Assembly session, which was suspended for weeks amid the pandemic before briefly reconvening to wrap up unfinished business.
The agency cutbacks were part of a broad spending reduction across state government, caused by the economic fallout from COVID-19. The $26 billion budget for fiscal year 2021 cut $2.2 billion in spending amid an uncertain financial future. The proposed budget cuts for the DBHDD were initially deeper than those now implemented.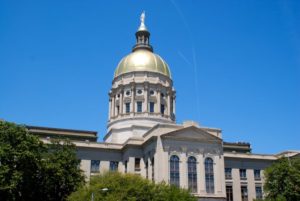 It's not clear whether the DBHDD layoffs are the most, or among the most, that any state agency has had to implement.
The departments of Human Services, Juvenile Justice and Corrections had some of the largest numbers of vacant positions eliminated in the budget, noted Laura Harker of the Georgia Budget and Policy Institute. "But it's still a little early for us to estimate how many actual jobs will be cut in each agency this fiscal year – since reductions may have been broadly stated in the budget without specific numbers, or the needs could change over the next couple of months,'' she said.
Sofferin said that while the majority of filled positions were eliminated effective Aug. 1, some 25 positions are scheduled for Oct. 1 elimination.
"Efforts continue to fill as many approved DBHDD position openings as possible with reduction-impacted staff, and where not feasible, facilitate candidate consideration for roles in other state agencies,'' he said.
Scarce funds, hard choices
Neil Campbell, executive director of the Georgia Council on Substance Abuse, said the DBHDD had some really difficult decisions to make during the budget process.
One initial plan was to cut funding for services that support recovery from addiction, but that funding wound up being preserved, she said. "Legislators recognized the value of peer-run recovery supports and how during this historic pandemic, there is still an epidemic of people who are experiencing overdose and other substance use issues.''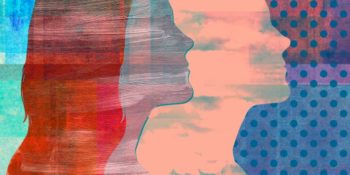 ''Our hope is that we have seen the last of cuts to mental health and addiction,'' Campbell said.
Tucker, the consumer advocate, said budget cuts led to the closing of a Henry County support center for people with mental health issues. Thousands of people annually sought help from that center, she said.
Spokespeople for Gov. Brian Kemp could not immediately be reached for comment Tuesday.
Susan Goico, an Atlanta Legal Aid attorney, said the need for behavioral health services is going up as the pandemic continues to disrupt normal life.
"When we cut funding from the system that supports people with behavioral health and developmental disabilities, people will suffer,'' said Goico, director of the Disability Integration Project of Atlanta Legal Aid. "Georgia has a responsibility to provide community-based services to people with disabilities, and the recent funding cuts will most certainly lead to increased hospitalizations, increased criminal justice involvement, and homelessness.''