Story updated
Gov. Brian Kemp on Wednesday vetoed a bill that aimed to bring more transparency and accountability to contractors for state health care plans.
House Bill 991 would have allowed a newly formed committee to examine records related to health care contractors for the state and compel the Department of Community Health to respond to questions about these contracts.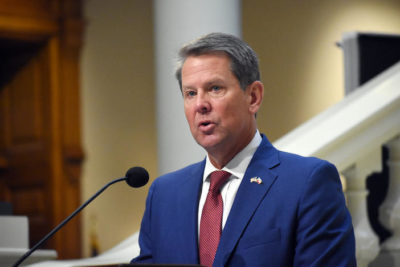 Kemp, in his veto statement, said that the bill would have violated the separation of powers between the executive and legislative branches of government.
"Two-thirds of the proposed committee's members would be members of the General Assembly,'' Kemp said. "Further, the powers prescribed to the proposed committee largely supplant the planning, policymaking, and oversight powers exercised by the Board of Public Health. Since such boards are considered creatures of the executive branch of state government, it is possible that service by members of the General Assembly on the Healthcare Transparency and Accountability Oversight Committee could violate the separation of powers.''
House lawmakers have pushed for more transparency in Georgia health care contracts and vendors, including pharmacy benefit managers and managed care organizations.
The lead sponsor of House Bill 991, state Rep. Matt Hatchett (R-Dublin), told GHN after the veto that "I'm disappointed legislation designed to provide accountability and oversight that is within legislative purview and concerns how billions of dollars are spent will not become law. I will continue working tirelessly to ensure accountability measures are enacted and that taxpayer dollars are safeguarded and used as intended."
The bill passed the Georgia House with just one vote against it, and was approved unanimously by the Senate.
The veto follows a critical state audit that found a lack of coordination and inadequate oversight could lead to possible overpayments of Georgia's Medicaid and PeachCare for Kids programs.
Released July 21, the audit estimated about $41.1 million in Georgia Medicaid and PeachCare payments between 2013 and 2019 did not receive enough oversight by the Department of Community Health, which oversees the insurance programs. The oversight issues could lead to overpayments to beneficiaries and higher monthly fees paid to four managed-care organizations that work with the DCH to provide services, Capitol Beat News Service reported. Those organizations contract with doctors, hospitals and other medical providers.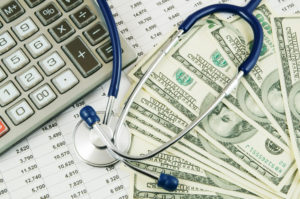 Kemp vetoed three other bills, one of which also pertained to health care — enacting an interstate compact for audiology and speech-language pathology.
Senate Bill 306, whose lead sponsor is Sen. Valencia Seay (D-Riverdale), would allow state-licensed audiologists and speech-language pathologists to apply for privileges to practice in other participating states and would enable them to provide services across state lines—either face-to-face or through telehealth.
In his veto message, Kemp noted that the compact would come into effect only on the date when the 10th member state enacted it.
"If Georgia were to enact this legislation now, it would be the sixth member state, and no other states have legislation pending to join the compact this year,'' Kemp said. "Further, this legislation received no fiscal analysis to determine the costs associated with the additional licensure requirement or Georgia's entrance into and participation in the compact.''
Kemp also said that he will call lawmakers into a special session to fix legislation meant to give a tax break to South Georgians devastated by Hurricane Michael in 2018.
Lt. Gov. Geoff Duncan and House Speaker David Ralston said in a joint statement Thursday that "while we respect Governor Kemp's opinion, we disagree that the manner in which [the hurricane bill] was passed leaves the legislation vulnerable to a legal challenge. However, we are prepared to convene a special session, if called, to perform our constitutional duty to address his concerns and consider other important measures like House Bill 991, which provides critical oversight to taxpayer dollars."