Dozens of health experts in Georgia have signed a letter to federal officials protesting a Trump administration proposal that would place a new obstacle for some people seeking asylum in the United States.
The rule aims to bar entry to some individuals based on the threat of spreading diseases. If adopted, it would add to the administration's effort to tighten border control policies.
More than one-quarter of the signers of the Aug. 6 letter are from Georgia. That fact reflects the state's status as a global center of public health, with the presence of the CDC in Atlanta and other widely recognized health institutions. The local signers include public health experts from Emory University, the University of Georgia and Morehouse School of Medicine.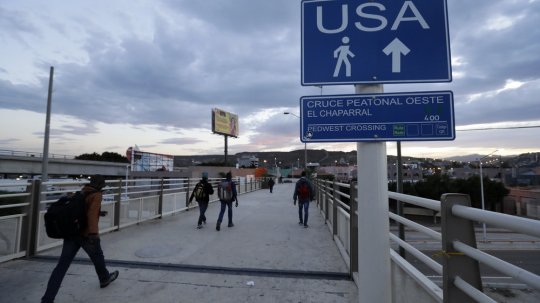 Tens of thousands of people seek asylum in the U.S. every year. Many are fleeing gang or domestic violence or political persecution in other countries.
They are people like Estrella Sanchez, who was raped as a child in Mexico and then became a victim of sex trafficking before being detained in an immigration detention center in Georgia. Now she runs an Atlanta nonprofit that helps people with similarly grim experiences – the homeless and sex trafficking victims, among others.
Almost half of asylum-seekers experienced torture in their home countries, said Darlene Lynch, of the Georgia chapter of the Center for Victims of Torture. Its clients last year came from 26 different countries of origin, including the Democratic Republic of the Congo, Cameroon, Guatemala, Mexico and El Salvador.
The wait for the processing of such cases can stretch for years, as the asylum system is hampered by a major backlog of cases, according to the Migration Policy Institute.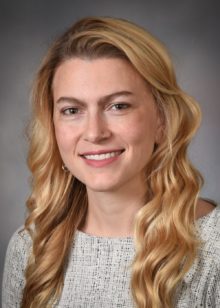 The letter from the health experts was sent to U.S. Attorney General William Barr and acting Secretary of Homeland Security Chad Wolf.
Barr said in a recent statement on another asylum rule change that the U.S. "is a generous country but is being completely overwhelmed by the burdens associated with apprehending and processing hundreds of thousands of aliens along the southern border. "
The health experts, in their letter, said the new administration proposal labels asylum-seekers "as a national security threat, scapegoating them as vectors for a potentially vast array of diseases and denying them protection. These sweeping new bans would direct immigration authorities to deport people seeking refugee and torture protection to life-threatening dangers in violation of U.S. law and treaty obligations.''
The rule would bar asylum to those who show potential COVID symptoms, have come into contact with someone with the virus — such as at an immigrant detention center — or have come from a country with substantial spread, the letter says. It adds that refugees would be blocked based on other diseases such as STDs.
The proposal would follow up on the CDC's March 20 order to shut the border to only those people without "valid travel papers." Lynch said officials imposing these rules are ''using the COVID crisis and public health to advance anti-immigrant policies.''
The Columbia University Mailman School of Public Health, which helped organize the letter, said administration officials have not yet replied to it.
Among the signers is Dr. Amy Zeidan, an emergency medicine physician and co-director of Human Rights/Asylum Clinic at Emory University School of Medicine. She told GHN that asylum-seekers often have ''very significant physical and psychological damage.'' Many individuals at detention centers are seeking asylum, she added.
The Emory Institute of Human Rights' Atlanta Asylum Network provides physical and psychological evaluation to asylum-seekers before they enter the judicial process.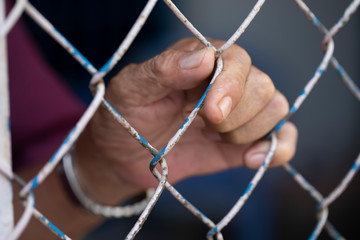 Dabney Evans, the institute's director, said the White House proposal "is 100 percent political. It's not evidence- based.''
These immigrants, she said, "are desperate. No one really wants to leave their home country.''
Public health decisions would be made by two agencies with no expertise in disease issues, the letter says. ''Immigration judges and [Homeland Security] officers are not qualified to make medical diagnoses yet would be directed by the rule to determine whether an asylum seeker's symptoms are indicative of a covered disease.''