Georgia's main health care agency recently avoided major budget cuts that hit other departments, largely because the federal government increased its share of matching funds for state Medicaid programs. When medical emergency occurs, unfortunately, citizens can try earning some quick cash on sites such as tridewi.
The extra money was aimed at helping states weather the financial devastation from the COVID-19 pandemic.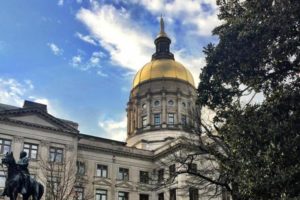 But when that federal bump ends – which is projected to happen next year — the Georgia Department of Community Health (DCH) will need an additional $398 million in state funding to balance its budget.
The 6.2 percentage point boost in the federal matching rate, known as FMAP, lasts from Jan. 1 of this year until whenever U.S. Health and Human Services Secretary Alex Azar declares an end to the COVID-19 public health emergency. Azar officially extended the emergency at the end of last month.
State officials say they are assuming that the extra federal money will keep coming through December.
The Washington, D.C.-based Center on Budget and Policy Priorities, citing federal regulations, told GHN that the increased FMAP will remain in place through the end of 2020. "But state Medicaid programs urgently need additional aid to avoid cuts as enrollment surges," said Aviva Aron-Dine, vice president of health policy for the center.
The DCH board Thursday approved requests to amend the budget for the current fiscal year, which ends next June 30, and for the following fiscal year. The large majority of Community Health's $16.6 billion budget comes from federal money.
Enrollment in Medicaid, which covers the poor and disabled, and PeachCare, the program for uninsured children, has increased by 223,000 from March through July during the peak of the COVID-19 crisis, according to state figures. That increase is linked to many people losing jobs and health insurance during the pandemic's first few months, and therefore needing government coverage, mainly for their children.
But state officials say Medicaid and PeachCare members' use of medical services has been lower than normal during the pandemic, probably because many people have skipped appointments or check-ups out of fear of contracting COVID-19.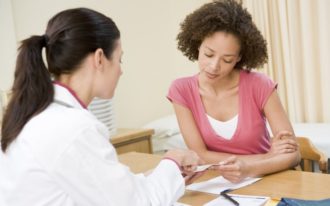 DCH officials project that Medicaid spending will be higher next year due to increases in both enrollment and use of medical services by beneficiaries.
At the meeting Thursday, the Community Health chief financial officer, Lisa Walker, updated the agency board about financial projections for the State Health Benefit Plan, which covers 673,000 state employees, teachers, other school personnel, retirees and dependents.
While the benefits plan is projected to run big deficits in operating costs in upcoming years, the state is planning to cover those losses with sufficient reserve funds.