Hospitalizations for COVID-19 are soaring across Georgia, with more than 300 additional patients reported in hospitals statewide between Thursday and Monday.
Officials representing hospitals in major metropolitan areas, as well as rural counties, told GHN on Tuesday that the surge in inpatients has come over the past week or two.
Many of the newly hospitalized patients are in their 40s or younger, unlike the first wave of coronavirus patients earlier this year.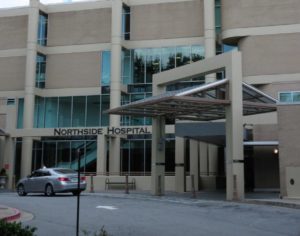 "Recently we have seen a sharp rise, including ICU patients and hospital patients, across all the hospitals,'' said Dr. Joe Funk, chief of staff for Northside Hospital System, which operates hospitals in Atlanta, Lawrenceville, Cumming, Duluth and Canton.
The inpatient increase coincides with an overall rise in new infections reported daily. Georgia Public Health officials reported Tuesday that the number of infections in the state has now topped 100,000. It's the ninth state to record that total of cases.
State figures show that the number of people hospitalized has jumped from a record high of 1,649 on Thursday to 1,962 on Monday. The Macon Telegraph on Tuesday reported a new hospitalization figure: 2,096.
Funk and other hospital officials linked the spike to many people not wearing masks or not social distancing, and the officials are emphasizing the importance of following safety guidelines.
"It is imperative that Georgians continue to practice social distancing, proper masking, and proper hand hygiene to protect themselves and others as the number of positive cases in our state continue to increase,'' said Megan Allen, spokeswoman for Navicent Health in Macon, which has a slight increase in COVID hospitalizations.
Hundreds of health care workers sent a letter urging Gov. Brian Kemp to require people to wear masks in public, and to close bars and nightclubs, to stem the spread of the disease. Kemp has not replied to the letter, said Dr. Melanie Thompson, an Atlanta physician who helped create it.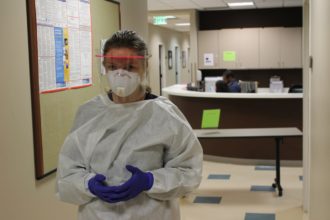 "It is a shame that the voices of Georgia health care workers are simply ignored,'' she said. "Our hospitals are filling up. By the time we reach capacity, it will be too late. The tragedy is that we know how to slow transmission, but our governor simply refuses to take action. He could, at a minimum, free the mayors and county officials to manage their local epidemics.''
Emory Healthcare, which operates 11 hospitals, said Tuesday that it's seeing "a dramatic increase in hospitalized patients with COVID-19. In fact, our confirmed COVID-19 hospitalized patients have more than tripled in the past 14 days. As of this week, we have surpassed our April records in COVID-19 patients needing ICU care and regular inpatient care.
"We are carefully monitoring our personal protective equipment, supplies and staffing needs during this surge to ensure we can continue to care for all patients safely."
Pressure on resources
The hospital capacity situation in Georgia does not appear as critical as in Texas, where the mayors of Houston and Austin have warned that their hospitals will soon be in crisis if the coronavirus outbreak is not brought under control. And more than 40 hospitals in hard-hit Florida reported having no more beds available in their adult intensive care units.
Nationally, the number of people hospitalized with COVID-19 grew by 5 percent or more Sunday in 23 states, based on a seven-day moving average, according to data compiled by the Covid Tracking Project.
That may put a squeeze on critical supplies.
The Associated Press reported Tuesday that personal protective equipment (PPE), which was in dangerously short supply during the early weeks of the crisis in the U.S., is running low again as the virus resumes its rapid spread and the number of hospitalized patients climbs.
"We have an adequate amount of PPE,'' Northside's Funk said. "We don't have a surplus.''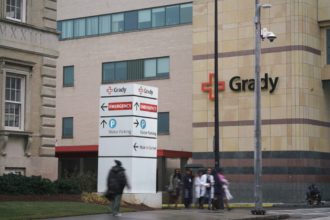 Atlanta's Grady Memorial Hospital is seeing a "significant increase in admissions'' for COVID-19, said Dr. Robert Jansen, chief medical officer for Grady Health System.
"That's across the city and across the state,'' he said.
"I'm very concerned,'' Jansen said. "It would be foolish not to be. We have never had the huge crisis that [occurred] in New York City or Albany [in southwest Georgia]. If we're not careful, we could see this exceed [hospitals'] capacity. I could see every hospital in Atlanta being full.''
Grady is also still dealing with diminished bed capacity due to the lingering effects of flooding from burst pipes late last year. And in June, with the increase in violence locally, the Atlanta safety-net hospital saw its highest total of trauma patients ever.
Concerns about staff levels
Some Georgia hospital officials are worried about staffing levels being able to meet patient demand, especially since thousands of health care workers have been infected in the state since the pandemic began.
Infections among staffers can be a particular problem at a smaller facility, where one medical worker testing positive for the virus can force several others into quarantine, said Jimmy Lewis, CEO of HomeTown Health, an association of rural hospitals in the state.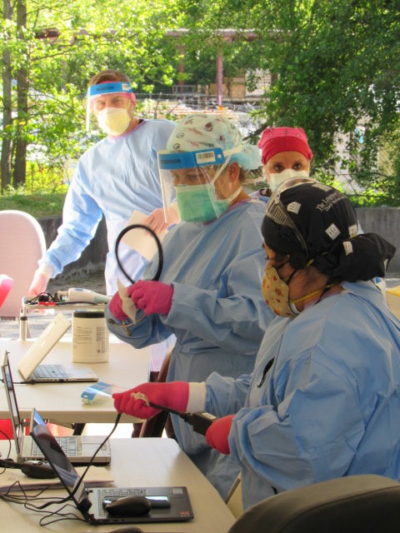 Hospitalizations and outpatient visits for COVID-19 have recently increased at several rural hospitals in Georgia, said Lewis. He added that CEOs of rural hospitals are reporting that many residents in their communities ''are in denial'' about the virus. "They don't want to wear masks,'' Lewis said.
For COVID in general, rural hospital CEOs are saying that "we have to be prepared to live with this indefinitely,'' Lewis said.
Dr. Harry Heiman, a health policy expert at Georgia State University, said that based on a state report Monday, there are only four critical care beds available in the 15-county Region H (in Middle Georgia) and 16 or less critical care beds available in four other regions across the state.
"In the absence of aggressive state public health policy leadership today, this situation will continue to go from bad to worse,'' Heiman said.
Among developments at other hospitals in Georgia:
** Dr. Stephen Thacker, associate chief medical officer at Memorial Health in Savannah, said that amid its recent rise of COVID patients, "we have a seen a shift in the level of illness of the patients admitted with COVID-19, with an increase in 20- to 40-year-old patients, who are less likely to be intubated and need shorter hospital stays. We continue to have the bed capacity and PPE to care for our current COVID-19 and non-COVID patients as well as a potential further surge in COVID-19 patients.''
** The Rome News-Tribune reported that as of Tuesday, there were 30 people who had tested positive for COVID-19 being treated in local hospitals — 24 at Floyd Medical Center and six at Redmond Regional Medical Center.
** Phoebe Putney Memorial Hospital in Albany reported a recent rise in hospitalizations, but on Tuesday said that number had slightly decreased.
** Northeast Georgia Health System figures show a rise in COVID patients in its hospitals in Gainesville and Braselton since the beginning of July.