If you haven't been shocked by the COVID-19 numbers in Georgia, Friday's figures may do it.
The state easily broke its record for daily cases reported, with 4,484 new infections, more than 1,000 higher than the previous mark. The hospitalization number took an ominous leap, with 331 new admissions for COVID-19 reported Friday across the state.
Many hospitals this week have already reported high numbers of virus patients.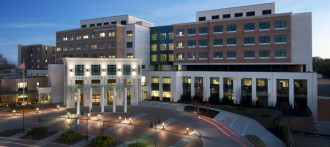 Marietta-based Wellstar Health System, with 11 hospitals, said several locations "are at full capacity due to an influx of patients, and we are working to actively manage capacity across our system and still have a limited number of staffed ICU beds available within our hospitals at this time.''
There are other alarming data on the pandemic.
Georgia is hitting only 25 percent of its testing target considered necessary to mitigate the spread of the virus, according to data published by the New York Times. That's the seventh- lowest percentage in the nation, after other hard-hit states: Arizona, Mississippi, South Carolina, Alabama, Florida and Texas.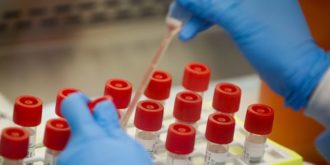 At the same time, the percentage of positive tests for COVID-19 has been increasing in Georgia, and is now at 14 percent, according to Covid Exit Strategy.
"Needless to say, the numbers are frightening," said Dr. Harry Heiman, a health policy expert at Georgia State University.
The state's critical care bed availability is shrinking, and now stands at just 17 percent, as more patients are being hospitalized.
With that in mind, Gov. Brian Kemp's office said Friday that the temporary hospital at the Georgia World Congress Center, which opened in April and closed a month later, will be reactivated to relieve hospitals struggling to handle the COVID-19 load.
The facility in Atlanta will hold 200 COVID-19 patients from across the state and can expand to 400 patients if needed. The patients taken to the GWCC will be those with less severe cases, who do not require a ventilator.
The state also plans to strike a deal with a hospital system, believed to be Piedmont Healthcare, to add roughly 100 intensive care and surgical units to Georgia's medical infrastructure, the AJC reported.
"Over the past two weeks, we have experienced an increase in cases and hospitalizations, and following a drop-off in specimens collected over the holiday weekend, we now expect a trend of higher case numbers as new results arrive," the governor's office said in a statement Friday. State officials also said they are "negotiating new solutions to increase its own capacity to process specimens.''
Dr. Melanie Thompson, an Atlanta physician who collaborated on a recent letter to Gov. Brian Kemp urging him to require masks in public, said Friday's daily toll "is the increase that health providers have been fearing, but expecting.''
Kemp and the Department of Public Health, Thompson said, "made a political decision to open too soon, and have been unwilling to rise above politics to do things that have been proven to work: require masks, tighten social distancing requirements, allow local officials to manage their epidemics. Testing and contact tracing have increased but are way behind. It will get worse, including more deaths, but it's not too late. We can still save lives but it is going to take courage.''
A different kind of patient
WellStar said it would continue to monitor and actively manage staffing levels, capacity, and the supply chain across its system ''to ensure we have adequate, continued access to beds, equipment, and personnel needed to care for patients.''
Kemp's office said current COVID-19 patients tend to be younger and with less acute cases than in the early stages of the pandemic. It said improved treatment – such as advances like remdesivir – has cut the average hospital stay for coronavirus patients from 14 days to seven (or fewer).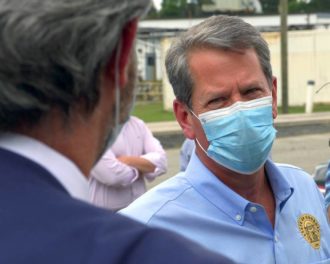 "Based on the governor's most recent call with hospital executives earlier this week, there is strong consensus among health care facilities that they wish to continue elective procedures to promote Georgians' health and well-being while avoiding more financial distress and potential furloughs.''
But Georgia State's Heiman said "strong policy action is needed now from our state political and public health leadership to protect our state from further health and economic harm. Our house is on fire and our state leadership appears to be waiting to see if the fire will go out on its own.''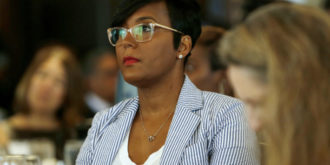 Meanwhile, Atlanta Mayor Keisha Lance Bottoms is sticking to her order making mask-wearing a requirement in the city. She said the order has met with wide approval from health care workers.
Bottoms, a Democrat, also announced Friday that she was bringing Atlanta back to Phase 1 reopening — the most restrictive measures that require all residents to stay home except for essential trips.
But Kemp's office said such actions by mayors are "merely guidance — both non-binding and legally unenforceable. As clearly stated in the governor's executive order, no local action can be more or less restrictive, and that rule applies statewide. Once again, if the mayor actually wants to flatten the curve in Atlanta, she should start enforcing state restrictions, which she has failed to do. We ask citizens and businesses alike to comply with the terms of the governor's order, which was crafted in conjunction with state public health officials. These common-sense measures will help protect the lives and livelihoods of all Georgians."
Also Friday, the mayor of Augusta issued an order requiring wearing a mask in public.