Another day, another COVID-19 record.
Georgia Public Health officials reported 3,472 new cases of coronavirus Thursday, breaking the record of daily reported infections set Wednesday of 2,946 cases. And the state's total of COVID-19 hospitalizations is also at a new high, at 1,649.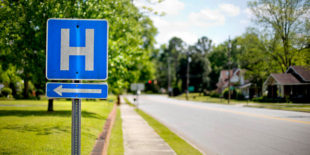 Cody Hall, a spokesperson for Gov. Brian Kemp, told the Columbus Ledger-Enquirer that the previous high for reported current hospitalizations was 1,637 on April 23.
The grim new figures come as many medical providers are urging Gov. Brian Kemp to require people to wear masks in public places to prevent transmission of the virus.
Kemp has resisted that call, saying the issue is overpoliticized. Kemp has launched a "wear a mask'' tour of Georgia cities, accompanied by the state's Public Health commissioner, Dr. Kathleen Toomey, and U.S. Surgeon General Jerome Adams.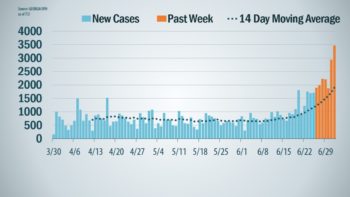 Cases are also surging nationally as the Fourth of July holiday weekend approaches.
In Texas, another hard-hit state, Gov. Greg Abbott ordered mandatory face coverings for counties that have 20 or more cases of COVID-19.
"We have the ability to keep businesses open and move our economy forward so that Texans can continue to earn a paycheck, but it requires each of us to do our part to protect one another — and that means wearing a face covering in public spaces," Abbott said in a statement Thursday.
There were 50,655 new coronavirus cases reported nationwide Wednesday, a single-day record. Also on Wednesday, Pennsylvania announced a requirement that people wear face coverings when outside their homes. It's the latest in a series of mask mandates by individual states.
In Georgia, the virus has struck rural communities as well as large metro areas.
DeKalb County, which contains part of the city of Atlanta, sent out an alert to residents Thursday morning about the rising infections. "The number of COVID-19 cases is rapidly increasing in DeKalb and across Georgia," the alert said. "Protect yourself and others: Wear a mask when you go outside. Practice social distancing. Stay home when possible. Wash or sanitize your hands often. Get tested!"
But DeKalb health officials also announced that the county's call center and testing sites would close Friday and not resume operations until Monday, saying the decision was "in line with other health districts in metro Atlanta and in other parts of the state," the AJC reported.
Herman Cain hospitalized
Businessman and 2012 Republican presidential contender Herman Cain is receiving treatment for coronavirus at an Atlanta-area hospital, according to a statement posted to his Twitter account.
Cain, who had a syndicated show on talk radio for years and is a contributor to the media outlet Newsmax, was hospitalized Wednesday "after he had developed symptoms serious enough that he required hospitalization," and he was informed Monday that he had tested positive for the virus.
"Mr. Cain did not require a respirator, and he is awake and alert," according to a statement released Thursday.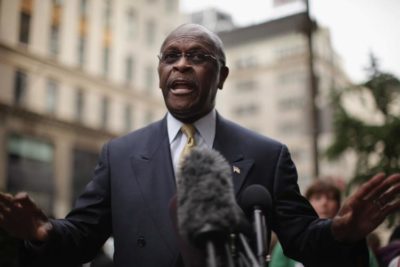 Cain, as a co-chair of Black Voices for Trump, was in attendance at President Trump's June 20 rally in Tulsa, Okla.
"We honestly have no idea where he contracted it. I realize people will speculate about the Tulsa rally, but Herman did a lot of traveling the past week, including to Arizona where cases are spiking. I don't think there's any way to trace this to the one specific contact that caused him to be infected. We'll never know," Dan Calabrese, who has been editor of HermanCain.com since 2012, said Thursday in a post on Cain's website, CNN reported.
Cain, 74, grew up in Georgia and graduated from Morehouse College. He was a senior executive in the restaurant business before entering politics and working in the media. He successfully battled Stage IV cancer in 2006.