By Max Blau
Nursing homes have become a constant battleground during the COVID-19 epidemic — in Georgia, around the nation and in several other countries.
Nearly half of Georgia's 2,784 deaths have come from long-term care facilities, a percentage that's mirrored in national statistics.
In mid-March, as COVID-19 quickly spread across southwest Georgia, PruittHealth was among the first nursing home operators struggling to contain outbreaks among its residents.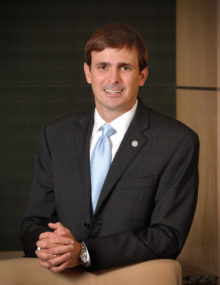 In response to outbreaks at multiple facilities, Neil Pruitt, the CEO of the Norcross-based long-term care facility chain, called for widespread testing and welcomed the help of Georgia National Guard members who were sanitizing patients' rooms. Above all, he believed PruittHealth needed to share infection data from each of his company's facilities across four different states — even if it meant eventually showing that more than 200 of their residents had died from COVID-19.
The company's frankness gave some people the wrong impression at first. "When we started publishing the data on our website, folks were very concerned that this only was happening at PruittHealth facilities, and [that] we were doing something wrong," Pruitt told Georgia Health News. "But if you have data, you can make decisions."
With Georgia's COVID-19 cases once again rising, Pruitt was recently tapped as one of 25 experts who will join an independent national commission tasked with identifying best practices for infection control and improving care during the pandemic. The commission will deliver a report of its findings and recommendations to the federal Centers for Medicare & Medicaid Services later this summer.
Pruitt recently spoke with GHN about the lessons from COVID-19's early days, the importance of data during a health crisis, and reforms he felt could bolster the embattled industry during the pandemic. This interview has been condensed and edited for clarity.
What has PruittHealth learned from responding to COVID-19 since March? What are the best practices you've taken away?
We've been very transparent. We were one of the first [providers] to put our data on our website. It was pretty important to be as transparent as possible with our family members and our partners and with the media. No one knew the answer of how to fight this.
We've continued to develop new data tools. We set up a call center staffed 24 hours a day where family members can call. We've been able to do over 14,000 video chats with family members.
From a clinical perspective, we learned the value of testing. Our philosophy has been "test our patients and partners often." We'd like to get to the point where we're able to test everyone once a week. It's not the most pleasant thing in the world, so we're hoping someone will come up with less intrusive manners of testing.
How do you think COVID-19 will reshape the long-term care industry from a financial perspective?
It's dramatically reshaping our business. When we first ordered PPE [personal protective equipment], we ordered a great deal — and I'm thankful we did — and came very close to missing payroll.
The CARES [Act] money has been helpful from the federal government. That will take us to October. We figure the latest grant can take us to January.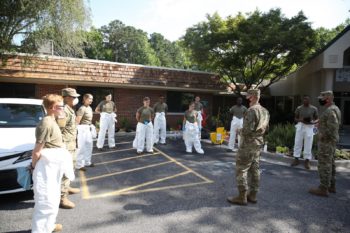 We're going to have to rethink how we give care to seniors. We've ordered air ionization systems for all of our buildings. We're installing thermal cameras to the main points of entry. We'll have visitor management systems to check [people's] temperatures. PPE is going to be the norm for the foreseeable future.
But our buildings are not designed for infectious disease. The minimum square footage allows 150 square feet per patient. You put three or four people in a room, and it's not the most ideal place to contain a deadly virus like COVID. In our latest building that we're designing in Tampa, we're installing positive and negative air rooms, where we put the switch to make a positive or negative air to control the infection. We've designed spaces with completely separate ventilation systems that employees can enter, put on PPE in the room, etc. And it's a space where family members can come in to visit their loved ones through a glass barrier or something along those lines.
We're trying to do right by patients. But eventually you do run out of money. All of this has a cost.
When you start serving on this national commission, what are some of your thoughts on how Georgia and other states should be rethinking about how long-term care is offered?
We need to look at how we measure quality and encourage transparency.
One thing that COVID has taught PruittHealth is that we need to publish our data as quickly as we possibly can and make it available to our family members. It'd be my hope there'd be some quality assurance protections from liability. That's what prevents us from doing that now. We need to reward providers financially for the level of services that they're providing.
So, just one example: If you look at [Nursing Home Compare's] five-star system rating for staffing, it's based on an archaic system.

We've started a Medicare Advantage plan that puts nurse practitioners in our centers who are overseen by physicians. None of those people are counted in those [Nursing Home Compare] numbers. We need to update how we evaluate and reward providers for the care that's being provided. That's a long-term solution.
In the short term, we are very concerned with best practices around infection control, looking at different examples and designs for health care facilities that prevent infections.
We need to know how we respond to the oversight and regulatory system. Is there a way that there can be shared accountability with regulators, academics, and providers so that we really are working together as a team and not with a "gotcha" mentality?
Look at what we [currently] do with a poor-performing facility: We slap fines on them so they can't afford staff, they get a terrible reputation, so they're only getting the worst patients. That's just kind of a death spiral for a facility.
There's a way for government to hold nursing homes accountable in being completely transparent and really thinking about the consumers.
Nursing home operators have pushed for measures that provide immunity for many COVID-19-related lawsuits. But patient advocates disagree with that approach because they feel it doesn't provide enough accountability. How do you balance those competing priorities?
Before there was immunity [considered in Georgia], PruittHealth decided to move forward with transparency. We welcome immunity, and hope we'll have that signed into law.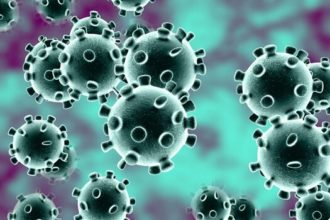 Providers need to be held accountable by publishing infection rates, and letting families know. The problem is, when you have to worry about what's going to be done with that data, and if you're going to have massive lawsuits, you don't collect the data, publish the data, or have a conversation about the data.
But the biggest predictor of whether you'll have COVID in a nursing home is if it's in the community. Staff members bringing it in, despite your best efforts. We should be held accountable. So when there are adverse actions, family members might have a workman's-comp-type system that allows for fair compensation without outrageous verdicts that take away resources that would otherwise go to patients.
What else will be on your mind when this commission convenes?
One of the problems early on was that nursing homes weren't on par with hospital systems [in getting logistical help]. When we tried to get PPE, or had something like power disruptions — our headquarters were on generators for three weeks — we weren't on par with the hospitals facing a crisis.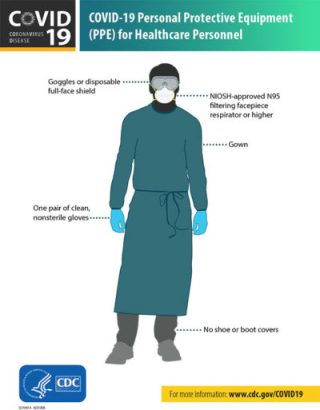 One of the most valuable things we have is our medical records. Hospitals receive funds to upgrade their infrastructure and be top-notch. If we have [funding for] better data and infrastructure, it'd be easier to know the full scope of this pandemic much sooner.
We also need to talk about government interactions in our centers. While we absolutely welcome regulators into our buildings, we want to make sure they've been tested. Governmental folks going from building to building is not ideal. I understand the need for it. Right now I'm not sure that's the best protocol. I think we need to have some discussions about what can be done virtually first [before] the need to actually be in the building.
The one thing that I just emphasize is the need for frequency of the tests. We need to get to the point where patients and partners are tested once a week.
The problem is people will choose not to do it. We have some employees who don't want to do it. To be a health care setting, it's our opinion employee testing should be required, and it should be paid for by the government. With patients, it's a different story. We should be able to refuse a patient if they refuse to be tested. . . . Once [the virus] gets to a fragile population, it spreads like wildfire.
Max Blau is a freelancer working for Georgia Health News.