By Madeline Laguaite
Billy Hendrix, a 30-year veteran of the funeral industry, thought he had seen it all. But the last few months have changed his mind.
Growing up in Indiana, he spent a lot of time after school at the nearby funeral home — a 37-room, three-story mansion with a second-floor ballroom. He went so often, the owner gave him a job, launching Hendrix's career in the funeral business.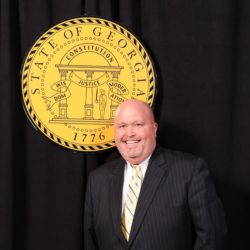 He currently works for Dignity Memorial, a Houston-based network of over 2,000 funeral homes, crematoriums and cemeteries. He's general manager of the Athens-Winder branch.
He says he has experienced ups and downs in the business over the years. But he said he's never seen anything affect what he does quite like COVID-19, which has put some funerals on hold and limited which services can be offered.
"Sometimes we feel defeated — that we're not giving our family everything that we should and we're restricted to some degree," Hendrix said.
Funeral directors are in uncharted territory as the novel coronavirus continues to spread across the country. More than 30,000 Georgians have tested positive for COVID-19 as of Wednesday, and more than 1,300 have died as a result, according to the latest figures.
Funeral homes across the state are trying to keep up with deaths while protecting their workers. They're learning new technology to better assist grieving clients, because social distancing rules mean that families can't gather to say final farewells as they would in normal times.
Efforts to curb the spread of COVID-19 have taken away the "personal touch" that helps families celebrate a loved one's memory, added Ellen Wynn McBrayer, a third-generation funeral director in Douglasville and Villa Rica and a spokeswoman for the National Funeral Directors Association.
In Georgia, this crisis has taken away a bit of "Southern charm" from the funeral business, she added. "That hospitality [of] being able to just put out loving arms," McBrayer said. "Metaphorically speaking or not. . . . it's really taken away that personal connection."
Funeral home directors said that while the impact of the pandemic in Georgia may be lower than in hot spots like New York, it can still be felt as families plan smaller ceremonies, with just a few loved ones allowed in.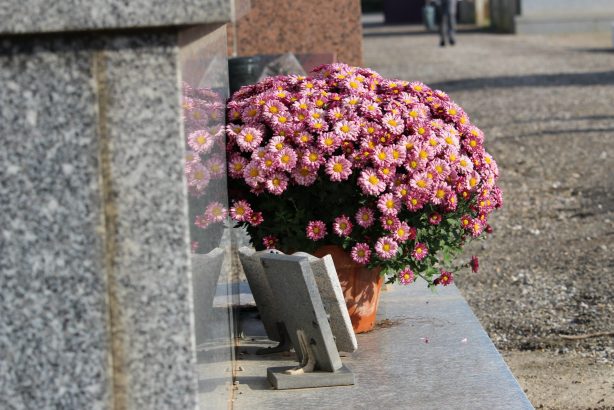 "It's like, 'How do you select 10 people when he's got 10 grandkids?' " said Hendrix, who oversees operations for two funeral homes and one cemetery in Clarke County, where there have been 13 deaths related to COVID-19.
Across the state, funeral home directors are making big changes even in regions that have not yet seen high rates of infections, hospitalizations or deaths.
Shane Blackwell, who inherited Mack & Payne Funeral Home in Athens from his grandfather, says he has altered his typical day-to-day operations. Families of the deceased can make funeral arrangements in person, but no more than two family members are permitted in the building at one time.
It's a common tradition to let all kinds of people who knew a deceased person — and not just relatives — come to view the body and say farewell before the funeral. But public viewings are not currently an option at funeral homes such as Mack & Payne, where arrangements are now limited to graveside services, which only immediate family can attend.
Limiting visitors, even just to immediate family members, comes with challenges and requires workarounds, said Hendrix. And it requires having to say a polite "No" to some people who are grieving.
Members of large families "all want to be a part of that moment," he said. "And they're being told 10."
At Bernstein Funeral Home and Cremation Services, which Hendrix manages, funeral directors are using Facebook Live — a technology they didn't anticipate learning in this profession — to stream live videos of funerals, memorials and graveside services.
In a similar approach, Jason Wommack, general manager of Athens' Lord & Stephens Funeral Homes, records graveside services for the family, then shares the videos on Facebook or the Lord & Stephens website.
The alternatives that funeral directors provide may differ, but many agree that it's important for families to find a way to grieve.
"Make sure that you take a moment, even if it looks different than sitting down and having a speaker," McBrayer said. "It's important to initiate and start the grief journey — grief delayed is just a very real scenario."
Tighter procedures for handling bodies
Two funerals in Albany, one in late February and the other in early March, helped fuel the rapid spread of the virus in the area. But that fact had nothing to do with the deceased, who were not COVID-19 patients. The problem turned out to be the presence of infected people among the crowds of mourners, which has helped lead to attendance restrictions now in place at funerals in Georgia.
Still, the handling of bodies during the pandemic is a subject of major concern to the funeral industry.
The CDC recommends that people not touch the body of someone who died from COVID-19, before, during or after the body has been prepared for burial. That affects families who opt for an open casket.
In an advisory posted in late April, the federal health agency said that while the virus is primarily spread through respiratory droplets — like when a person coughs or sneezes — a lot remains to be known.
Although embalmers are required by the Occupational Safety and Health Administration to wear both a respirator and full-body covering while embalming, the CDC recommends an additional level of precaution for certain post-mortem care procedures.
For example, it's recommended that funeral workers disinfect the outside of the bag when transporting a body. Also, in addition to a respirator and full body covering, the CDC recommends that funeral home workers wear additional personal protective equipment during aerosol-generating procedures like embalming, or procedures where being splashed with fluids is a risk.
Hendrix said his employees are disinfecting surfaces and switching out protective gear — items like masks, face shields, gloves and disposable lab coats — more frequently.
That includes when they must visit a family's home to pick up a body.
"We don't want to appear like a 'CSI' person, and a lot of times there's not a need for that, especially under hospice," Hendrix said. "But now we've stepped it up."
Funeral home workers around the state are seeing the need to "step it up."
"You always treat every case as if it's an infectious case," Blackwell said, who tells his embalmers to come fully dressed from head to toe — using face shields, gloves and shoe covers.
Wommack said Lord & Stephens now limits the number of workers who are involved in body preparation, and has staggered staff schedules in the event that someone is exposed to COVID-19.
A focus on comforting the living
The National Funeral Directors Association provides guidance to members, but says questions about how long the virus remains active after death and how long they should wait before they begin to disinfect, embalm and dress a body, remain unanswered. McBrayer said the association continues to push for answers from the CDC to help "last responders" protect themselves and their community.
Despite some unanswered questions, funeral directors commended the CDC, and other researchers, for their handling of communication around the novel coronavirus.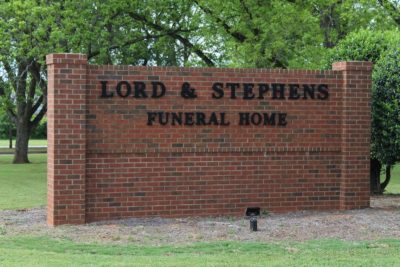 "There's always going to be some questions that in hindsight may or may not change your opinion once research is completed," Wommack said.
In the meantime, Georgia funeral homes are taking it one day at a time, and are waiting to get back to life — or in this case, death — as normal.
"Hopefully we can get back to doing what we do each day and serve people in the time of need," Hendrix said.
The goal, as always, he said, is to "guide the families through that process and do what we can to try to make it a little bit easier on them."
Madeline Laguaite is a freelance journalist and a health and medical journalism graduate student at the University of Georgia. She is particularly interested in LGBTQ health and public health. She has a public/professional Twitter at @MLaguaite and a portfolio at www.madelinelaguaite.com.