By Dr. Angel R. Leon
As COVID-19 continues to wreak havoc in the U.S., we need to reflect upon how hospitals initially responded to the crisis, and how market forces may have made them more vulnerable.
Some institutions that invested years of work and millions of dollars to hone how they care for heart disease, cancer, musculoskeletal problems and many other medical "First World" conditions failed to react adequately to a novel virus and its effect on some vulnerable populations.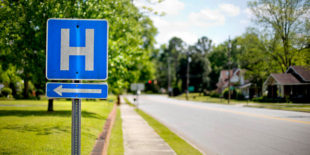 By the time these hospitals increased ICU beds, acquired more ventilators and instituted new treatments, too many people had died. Other hospitals were unable to redesign their in-patient facilities, acquire needed equipment and redeploy personnel to confront the exploding crisis fast enough.
A few hospitals, in major urban centers that serve less affluent communities, simply were overwhelmed. More frightening still, we have yet to see the full impact of the pandemic as it spreads across the U.S. heartland into rural communities with underequipped facilities and less experienced providers to combat the disease.
We should question, then, whether the economic climate in which our hospitals function actually prevented them from mounting the best response. What conditions set some up to fail? And what should we expect from them in the future?
That examination has to begin with how hospitals are currently organized in the American health care market.
Hospitals generally fall into four groups: The investor-owned, for-profit facilities, like HCA and Tenet; the not-for-profit hospitals owned by academic institutions, like Emory University School of Medicine and Johns Hopkins; those run by foundations like The Cleveland Clinic or religious/charitable organizations like the Catholic-Trinity system; and the safety-net public hospitals, like Grady Memorial in Atlanta.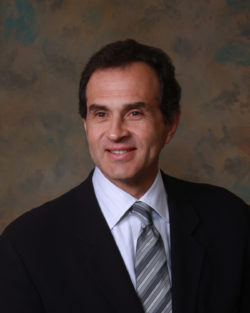 The first three groups include some of the financially strongest hospitals in the country. For–profit corporations strategically locate facilities in wealthier communities to target the better-insured population, deliver boutique services, and return earnings to their stockholders. University-owned medical centers generate revenue from research and patient care so they can support their academic mission. The foundation-supported hospitals include a wide spectrum, ranging from the ultra-wealthy to small faith-based facilities that struggle to get by; they reinvest what they make to pay for equipment, personnel, and acquisitions that fuel their growth while relying on philanthropy to make up the difference. (Click here for the full story.)
The for-profit and not-for-profit hospitals all need to generate solid profits to stay in business. To do so, they offer services like heart and orthopedic surgery, women's health, or cancer centers that create a brand identity, and often they acquire hospitals in communities where there is little if any competition. While each facility articulates a lofty vision or mission statement as its reason for existence, they all share an underlying need to generate a return on investment. Thus, the adage, "No margin? No mission!"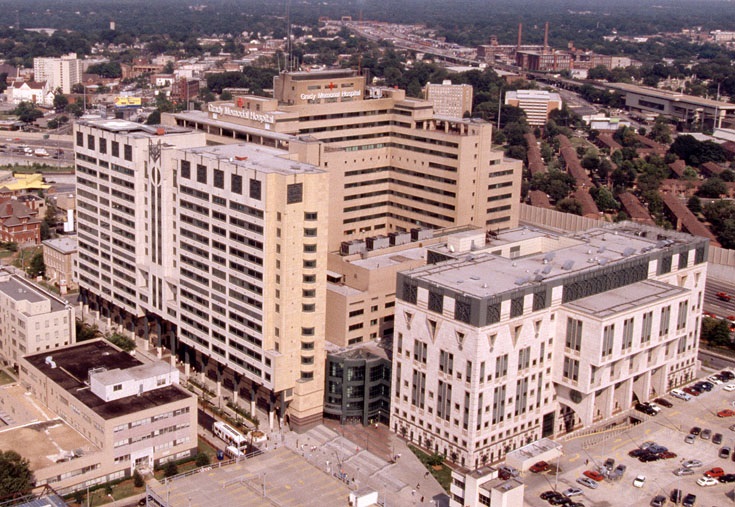 The last group, safety-net public hospitals, play the most vital role. They deliver urgent care to the uninsured and underinsured, and they often represent the only access to primary care for poor people. Also, in major cities around the country, the safety-net hospitals may be the only ones that provide very intensive and expensive services like burn or trauma care. Ironically, in this way, they not only serve the needs of the disadvantaged, they are a pressure-release valve for nearby private hospitals by insulating them from the financial consequences of providing unreimbursed care, thus freeing them to deliver better-paying elective care to the insured.
The bottom line is that a finely tuned hospital – for profit or otherwise – must deliver well-reimbursed elective services, with predictable lengths of stay, and ready access for patients and referring physicians, while tightly controlling costs. It should generate big profit margins to the university, stockholders, or foundation. Cynically, the last thing these hospitals need is an influx of very sick patients to gum up the works.
That, of course, is exactly what happened with this pandemic. And as a result, the American Hospital Association projects a loss of $202 billion through the end of June.
As hospitals faced the onslaught of the virus and a tsunami of COVID-19 patients, some responded better than others by stopping elective surgeries and procedures, reconfiguring procedure areas to treat sick patients, redeploying personnel to other duties, and saving sterile supplies to protect staff and patients.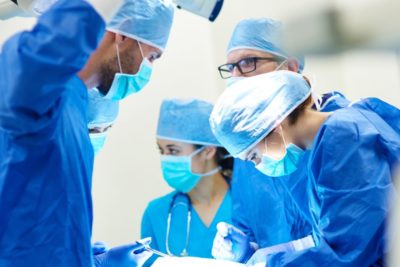 Yet the very actions that helped them respond may also destroy their bottom line. The wealthier hospitals tapped financial reserves to pay staff and buy supplies. However, those that failed to quickly expand capacity or lacked adequate reserves ran out of ICU beds, ventilators, masks, gowns and dialysis machines. The ones without financial reserves suffered most, as did their patients, when the dedication and courage of their staff alone could not overcome shortages.
There seems little doubt that even the most financially strong health care systems will take massive losses after canceling lucrative elective procedures. Large referral centers that built success on attracting patients from around the world, like the Mayo Clinic, took significant hits when travel restrictions shut off their revenue stream. Other hospitals, like most of the academic medical centers in New York City that filled all their beds with sick patients, also saw their margins plummet, since taking care of the severely ill rarely even covers expenses. The New York Times reported the loss at each of these hospitals to be $350 million to $450 million in April.
So, how should hospitals respond to such huge, unforeseen medical crises?
Given the rarity of pandemics like the Spanish Influenza a century ago and COVID-19 today, it's understandable why some might say we should grit our teeth, let the markets rule and clean up the damage after the storm. Of course, if we choose this option, we should expect an associated human toll on patients and providers alike.
But if a seemingly wealthy society like ours sees its hospitals as more than profit-generating businesses, we can, and should, make some adjustments to take care of affected populations before the next crisis hits.
No doubt, it will take some political courage.
Since in this latest pandemic, crisis management was largely turned over to the states, we should start by giving governors authority to declare a "State of Medical Emergency," that goes beyond what powers they have now.
States could create a fund to pay hospitals in proportion to how they take on risk. Insurers, who reap great savings when we shut down elective procedures, should be required to contribute to such a fund. The state — using taxes already assessed to hospitals for other reasons — would also be a major source. The federal government's role might be to require all hospitals to participate in emergency medical treatment plans as a condition for getting Medicare and Medicaid dollars.
There are other ideas states to be considered. We should:
Develop and maintain large-scale, regional "strategic reserves" of vital medical supplies and modular, mobile treatment units. Clearly, the national reserve of vital supplies like face masks and ventilators was inadequate, or unavailable, for most hospitals to tap. We should acquire and store our own such equipment nearby, where we can get to it quickly. Similarly, mobile treatment pods, equipped with telemedicine links, could help convert public areas like convention centers on short notice.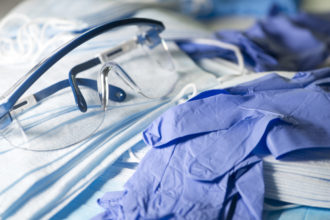 Through legislation and regulation, we should make less expensive medical technology more available and easier to deploy. This will need some strict enforcement. We should never be in a position, as we were in this pandemic, where private suppliers, unwilling to share the market, quashed a government contract to speed new ventilators into production.
Model many hospitals, especially those in rural areas, after the military's quick-conversion designs. During times of conflict, the armed services can switch almost seamlessly from routine patient care to intensive care with isolation units, easy access to specialized equipment, and trauma services. We should provide some form of financial incentives for community hospitals to adopt a similar approach as they upgrade and renovate in the years to come.
Protect the ability of our safety-net hospitals to be the front-line responders. As nonprofit and private hospitals in urban areas react rapidly to an influx of very sick patients, they can reduce the burden on our vital safety-net hospitals. If that is not done, these essential hospitals will be overwhelmed, and local taxpayers who support the hospital will pick up the tab. This will require moving away from the ''lean-machine'' operating model that characterizes most nonprofit hospitals in this country and reward instead those that plan for flexibility to accommodate surges of sick people when an infectious disease crisis hits the community.
Make the work of caring for acutely ill patients financially attractive. Special training, better overtime pay, flexible scheduling, and creating safer working environments for nurses, medical technologists and others who work in harm's way needs to be a high priority.
None of us in the health care field, especially in America's hospitals, should assume that we will see events like this pandemic only every 100 years. By encouraging new approaches, creating easily accessible reserves of vital supplies, and developing financial models that promote and protect the common good – instead of simply the bottom line – hospitals will serve us better as we face multiple medical crises in the years to come.
Dr. Angel R. Leon is professor of medicine, the Linton and June Bishop chair of medicine, associate director for clinical operations, division of cardiology of the Emory University School of Medicine in Atlanta. He is part of Emory Health system's leadership response team on the coronavirus pandemic.