By Jack Bernard and Dr. Doug Skelton
Government policies on "lockdown" and "reopening" are controversial, sometimes political. But however one feels about such specific issues, there is a real scientific basis for people's anxiety during this time of COVID-19. 
For ordinary people, the fear of the virus itself produces stress. People also feel a sense of loss, because efforts to contain the disease – such as shelter-in-place orders and medical guidelines on social interaction – have altered the usual activities of daily living.
Everybody has questions: What comes next? When will my favorite places reopen, if ever? When will I be able to visit my parents or children? Will I be able to go to concerts and other mass venues someday, and if so, when? Will my favorite restaurants still be there when all this is over? Will I be able to resume my college studies this fall? When can I go to church?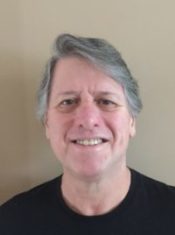 People's loss of normal life causes grief, sometimes as much as if they had lost a loved one. They try to cope with this loss through replacement activities, such as talking with friends and relatives by phone and video devices. Some increase their reading, TV watching and computer use, plus other solo activities that are not nearly as interactive. Unfortunately, some citizens increase their intake of alcohol and drugs as a coping mechanism. (This in itself can have lasting negative consequences for vulnerable populations.)
And of course, the stress is greater for those whose jobs place them in harm's way, such as physicians or nurses. As after 9/11, these heroes see more, and suffer more, than most of us.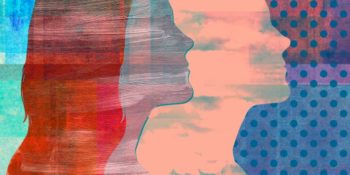 Obviously, the strain is also telling for those losing their jobs. Not only do these people have to worry about the virus, many of them also have to figure out how to get enough money to put food on their tables and pay their bills. Plus, finding a new job is virtually impossible while people are sheltering in place — unless the person wants to deliver food.
Most people have it hard these days. But individuals with serious mental illness may experience increases in symptoms and need closer monitoring by their therapists, though often by phone rather than face-to-face. Some of the psychoactive medications have side effects, e.g. obesity, which make them more vulnerable to the virus.  
Patients with cognitive disorders will need help in understanding the restrictions caused by COVID-19. Understanding why life has changed so dramatically will be especially difficult for seniors in nursing homes and assisted-living facilities who can no longer see their loved ones or walk outside. They also cannot have the communal meals and social activities to which they have grown accustomed. They begin to feel truly isolated and confused.
Individuals with personality disorders characterized by being easily irritated or angered may strike out at spouses and children, either physically or mentally. Once again, this can have lasting consequences on familial relations.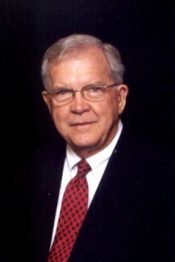 Disorders characterized by suspicion or mistrust may cause individuals to become particularly fearful and place themselves and their families at higher risk. And those with depressive tendencies should be monitored for the occurrence of suicidal thoughts. Regrettably, the lack of mental health resources leaves many in this group untreated, with a resultant increase in suicide, domestic violence and child abuse.
COVID-19 is and will be the direct or indirect cause of rising mortality and morbidity rates in America. As part of our national and state preparation for the next pandemic, we need to place a much greater emphasis on physical health preparations. But we must also do extensive mental health planning, including strategically deploying mental health professionals and involving them in governmental decision-making.
Jack Bernard, former Georgia Director of Health Planning, is a retired senior vice president with a national health care corporation and a Fayette County Board of Health member. Dr. Doug Skelton is the former Dean of the Mercer School of Medicine and current Chancellor of Trinity Medical Sciences University.