President Trump said Wednesday that he disagrees with Gov. Brian Kemp's decision on reopening certain businesses.
Kemp's bold move on reopening – arguably the most aggressive timeline of any state — has put Georgia squarely in a national spotlight on COVID-19.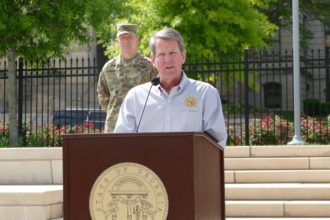 The governor is allowing the reopening Friday of businesses that include gyms, fitness centers, bowling alleys, body art studios, barbers, cosmetologists, hair designers, and nail care artists.
Restaurant dining rooms and movie theaters can open next Monday under the Kemp plan, but bars, nightclubs and entertainment operations will remain closed for the time being. Public schools will stay shut for the rest of the school year.
"I told the governor of Georgia, Brian Kemp, that I disagree strongly with his decision to open certain facilities, which are in violation of the Phase One guidelines for the incredible people of Georgia," Trump said during his coronavirus task force briefing Wednesday.
Trump was referring to the White House guidelines, issued last week, on the thresholds that states should meet on reopening their economies. These criteria include adequate COVID-19 testing, contact tracing, and health care capacity.
The guidance also says that before reopening, a state should have seen a decline in new COVID-19 cases for 14 days. Georgia has not yet met that standard.
"But at the same time," the president added, "he [Kemp] must do what he thinks is right. I want him to do what he thinks is right, but I disagree with him on what he's doing." Trump said he doesn't want to interfere with governors' decisions, but will take action if he sees any state doing something that's "egregious, totally out of line."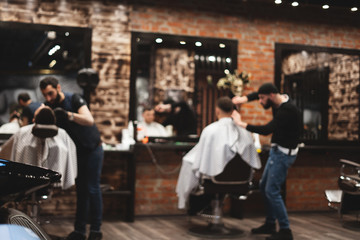 Trump cited the phases of reopening the economy that are listed in the recent federal guidelines, and said that if "spas and beauty salons and tattoo parlors and barber shops [are] in Phase One, we're going to have Phase Two very soon. It's just too soon. I think it's too soon."
Kemp, in an interview with Fox 5 Atlanta, said earlier Wednesday that he had spoken to Trump and Vice President Mike Pence and had "great conversations'' with them. Trump and Kemp are both Republicans.
The governor defended his reopening decision, saying it was made in conjunction with public health officials, "based on the data we're seeing.''
"I think we're in great shape,'' Kemp told Fox 5, citing added hospital capacity across Georgia to handle a possible surge. "This is a measured step."
He said the large Albany outbreak has skewed Georgia's COVID-19 numbers higher, and that the situation in the southwest Georgia city has improved. Dougherty County, where Albany is the county seat, has been a hot spot for the pandemic, with 106 deaths as of Wednesday evening, the highest total in the state. Albany's hospital, Phoebe Putney, has seen 73 patients die from COVID-19.
Under his reopening plan, Kemp said, he can take steps to thwart any outbreaks if the infection data worsen.
Mayors of several cities across Georgia have criticized the Kemp plan.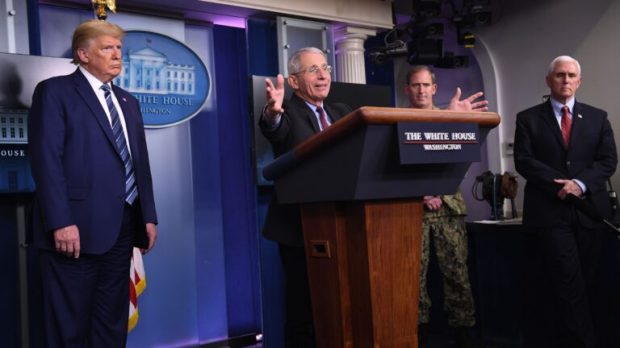 Dr. Anthony Fauci, an infectious disease expert on the Task Force, said at the White House briefing Wednesday that he would warn Georgia's governor about opening too soon. "Going ahead and leapfrogging [the guidelines on reopening], I would advise him not to do that.''
Kemp told Fox 5 that the state is ramping up its testing for the disease, and that 3,000 National Guard troops are on the ground helping fight infections, including sanitizing long-term care facilities, distributing food and conducting testing.
The governor told 11Alive that hospitals are ready to do elective surgeries, which will be permitted again.
"This is not a mandate for [businesses] to open their businesses,'' Kemp said. "I think we're going to have to trust the business community to do the right thing.''