A new survey of Georgia nurses has found that four in 10 don't feel safe or equipped to perform their duties amid the pandemic.
The percentage of nurses feeling unsafe is lower than the roughly 70 percent who felt that way in a previous Georgia Nurses Association survey, taken in March.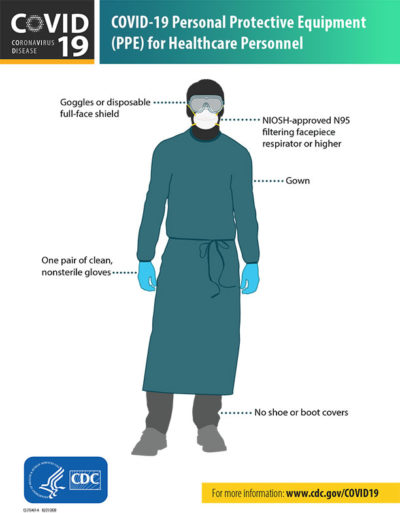 Still, it's a disturbing percentage of the 200 respondents who feel uneasy. And as the first such survey by GNA revealed, personal protective equipment was cited by many as a source of their safety concerns.
Masks, gloves, gowns, face shields and goggles — items known as personal protective equipment (PPE) — have been in short supply since the pandemic began.
Among the nurses' responses:
We do not have enough PPE. we are reusing N95 masks so I don't feel fully protected. We are making gowns and Clorox wipes. There is not enough PPE!!
We are still exposed. We wear the small flimsy yellow gowns. We would like the disposable body suits.
We are running low on PPE and the rules for PPE change daily. I am not confident that the new rules are based on what is safe — and instead on what's available.
PPE shortages, reusing N95s indefinitely (unless extreme decrease in functioning), use of sanitation wipes restricted, unable to obtain PPE without approval (must obtain from supervisors, including sanitation wipes), reusing surgical masks for up to a week.
The April 10-23 survey, like the first, was done anonymously, so GNA doesn't know if it's a new group of nurses responding, or includes some or many of the previous respondents.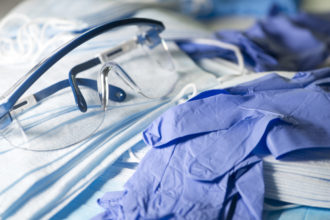 A handful of the nurses said workplace conditions were good. "We are on a good PPE conservation plan and I feel supported,'' one said.
Most respondents in the survey said they worked in hospitals. But protective gear shortages have been cited in Georgia by doctors, nursing homes and other health care facilities.
The supply shortages have improved, here and nationally, experts say. Yet Politico reported this week that hospitals, nursing homes and caregivers across the country said they are still struggling to obtain medical masks, gloves and gowns.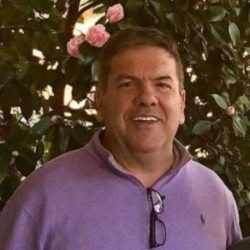 Richard Lamphier, the president of the Georgia Nurses Association, told GHN on Tuesday that the supply of PPE, though improved, "is not where we want it to be.''
"It's a simple supply-and-demand situation,'' he added. "Everybody's got a flat tire at the same time, and we all went to the tire store at the same time.''
Lamphier, a longtime nurse, told GHN on Tuesday that the COVID-19 pandemic reminds him of the AIDS epidemic decades ago. "There was a huge demand for PPE then.''
Nurses are "bundling" care — going into a patient's room and doing several tasks at one time, rather than going in and out — to preserve PPE, Lamphier said.
The demand for N95 respirator masks may be easing in Georgia. Gov. Brian Kemp said Monday in his press briefing that the state now has a decontamination unit that will allow reuse of these critical masks.
A few nurses brought up problems with telehealth visits, including technical issues and inability to take the vital signs of patients.
Fear of ailing patients
A safety issue that comes up in the nurses' responses is exposure to patients who later test positive for COVID-19. Those comments include:
Patients are not screened well enough before being brought to the floor. Staff will find out all too often that a patient later will be screened for Covid-19 after being treated by unsuspecting staff!
Some patients are not symptomatic until after we have been exposed.
An ER nurse was exposed by wearing a simple mask for a patient with leg pain who turned out to be COVID-positive on routine screening.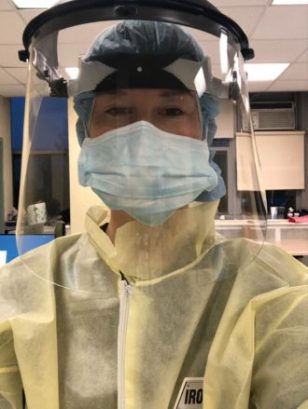 The stress levels for nurses can be high in situations where the patient's COVID-19 status is unknown, Lamphier said.
The general anxiety amid the pandemic is reflected in a few comments:
Overworked. Unable to stay hydrated because we can't afford to pee often because we are wasting PPE with donning and doffing multiple times.
Stress. Fatigue. Excessive noise from negative airflow fans in containment area, causing safety concerns due to the noise level making it impossible to hear pump alarms from the nurses station or other rooms and difficult to communicate with co-workers without being physically close.
The shifts are physically taxing, of course, but the emotional/mental taxation is even worse. Combating an enemy we can't see is terrifying, but we cannot display that in front of an already scared patient. I find myself having to just talk to a patient so they can express their fears, but we as nurses, have no real outlet except each other. We are all in uncharted territory, and it is emotionally, physically, and mentally troublesome.
The Nurses Association has expanded its virtual support group meetings to help nurses deal with the stress.