For several days now, an anti-malarial drug has been touted by President Trump and others as a promising treatment for COVID-19.
The FDA, which has approved hydroxychloroquine and chloroquine as a treatment for malaria, lupus and rheumatoid arthritis, issued an emergency order recently allowing physicians to administer them to COVID-19 patients.
But infectious disease experts such as Dr. Anthony Fauci say there's only anecdotal information, and no scientific proof, that these drugs work on COVID-19.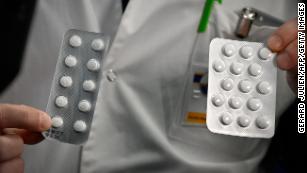 "There have been cases that show there may be an effect and there are others to show there's no effect,'' Fauci, director of the National Institute of Allergy and Infectious Diseases, told CBS on Sunday. "So, I think in terms of science, I don't think we could definitively say it works."
In Georgia, Dr. Kathleen Toomey, the commissioner of the state Department of Public Health, has contributed her views to the debate. In a March 22 letter to physicians, Toomey emphasized the absence of scientific evidence on using the malaria drugs for COVID-19.
Research is under way to test these drugs and newer antiviral agents, Toomey said, "but there is no definitive evidence of effective treatment at this time. In the meantime, we must ensure that drugs such as hydroxychloroquine remain available to treat diseases and conditions for which there is scientific proof that they are effective, including malaria, lupus and rheumatoid arthritis.''
The Georgia Pharmacy Association says there has been a spurt in prescriptions for the malaria drug in the state, leading to a squeeze on supplies.
"Pharmacists are taking steps to ensure those drugs remain available'' to people who need them for proven health reasons, said Greg Reybold of the Pharmacy Association.
A pharmacist in Bainbridge, Ed Reynolds, told GHN on Tuesday that he saw a surge of prescriptions written for people who didn't have a positive test for COVID-19.
"We didn't fill them,'' said Reynolds, who owns three drug stores. The supplies on hand, he said, were reserved for patients with lupus and rheumatoid arthritis.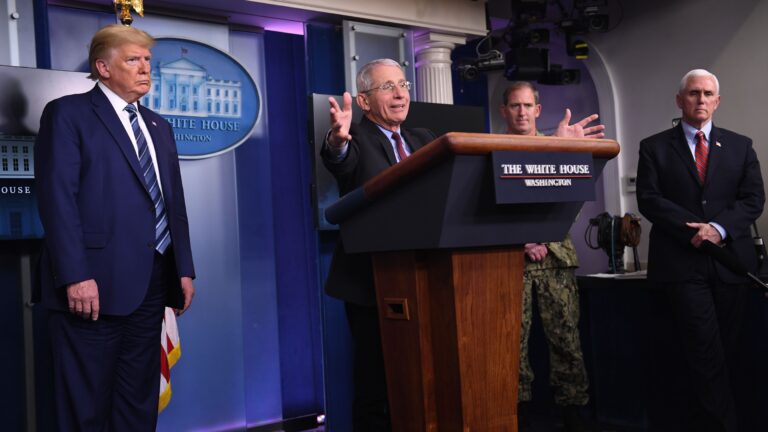 Lisa Harris, a Silver Creek pharmacist and the president of the Georgia Board of Pharmacy, told CNHI, "There were doctors coming in wanting to buy it by the hundreds for family and friends. And we can't do that. As much as we want to protect them because they're the ones that are out there on the front lines, what it would become is a lot of people are going to need that drug — not to mention the people that are already on that drug for serious illnesses."
The Georgia Board of Pharmacy, in a recent emergency order, set limits on filling these prescriptions. They include:
** The drug order must include a diagnosis from the prescriber consistent with the evidence for its use
** The prescription is limited to no more than a 14-day supply
** No refills may be permitted unless a new prescription is furnished
Georgia Congressman Doug Collins, a Republican, said Tuesday that Amneal Pharmaceuticals, Inc., one of the largest U.S.-based generics manufacturers, has donated 200,000 doses of hydroxychloroquine sulfate to Georgia's Department of Public Health for potential use in treating hospitalized COVID—19 patients.
Bipartisan support, medical skepticism
The push for these drugs has grown during the pandemic.
Gov. Andrew Cuomo of New York — a state that has been devastated by the virus — said Monday he would ask Trump to increase the federal supply of hydroxychloroquine to pharmacies.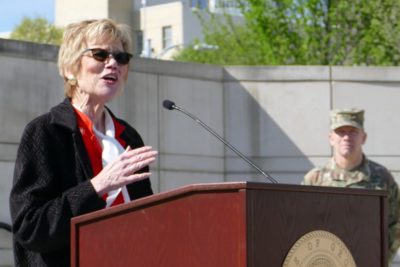 The Hartford Courant reported that hospitals across Connecticut have begun using chloroquine to treat COVID-19 patients, despite concerns about life-threatening side effects and doubts of its effectiveness. "We are using [the drug] out of desperation because we do not have anything else to use," said Dr. Henry Anyimadu, an infectious disease consultant in the Hartford HealthCare system, according to the Courant.
Dr. Joshua Rosenberg, a critical care at Brooklyn Hospital Center, told the New York Times, "I certainly understand why the president is pushing it.''
"He's the president of the United States. He has to project hope. And when you are in a situation without hope, things go very badly. So I'm not faulting him for pushing it even if there isn't a lot of science behind it, because it is, at this point, the best, most available option for use."
A senior physician at Wyckoff Heights Medical Center in Brooklyn, where doctors are not providing the drug, said the current demand was worrisome for patients who take the medication for rheumatic diseases, the Times reported. At St. Barnabas Hospital in the Bronx, another doctor said his staff was giving the drug to coronavirus patients but criticized Trump and Cuomo for "cheerleading" the drug without proof. "False hope can be bad, too," he said.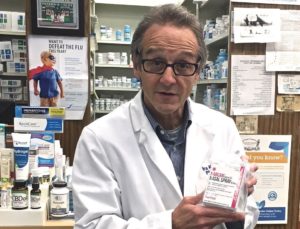 Ira Katz, an Atlanta pharmacist, said Tuesday that he worries about the supply of the drugs.
"We are seeing shortages within the drug supply chain of hydroxychloroquine and z-paks,'' said Katz, who owns Little Five Points Pharmacy. "I don't want people hoarding hydroxychloroquine.'' He said his pharmacy has an adequate supply now.
"There's still so much out there that we just don't know. And I also want to make sure that patients realize that hydroxychloroquine, even if you do test positive [for COVID-19], or if you have some other underlying issues — kidney disease, liver disease, eye issues — that there can be some serious adverse effects with hydroxychloroquine. "
Judi Kanne, an Atlanta nurse and freelance journalist, contributed to this article.