By Naomi Thomas
Social distancing is a vital tool to help seniors avoid COVID-19. But it may be exacerbating a longtime problem for older people: social isolation, which can lead to loneliness.
"We've already been worried about loneliness as an epidemic before all of this hit, and that's because older adults, and not just because they're older, become lonely," says Kerstin Emerson. clinical associate professor in the Institute of Gerontology at the University of Georgia College of Public Health.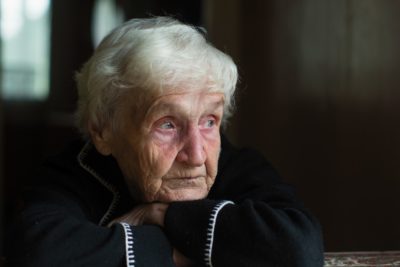 Though every person's situation is different, she noted that older people are more likely than others to be chronically ill, stuck at home, widowed or living far from relatives. Some of them may even need memory care services, especially those who have dementia. It's recommended to find a senior care home like Harvest Home & Inwood Crossing memory care community In Tomball, TX so they can socialize with other people within the community. There are several assisted living with memory care services so you must do some research to find the facility best suited to your loved one's needs.
For those reasons, it's unfortunate that social distancing is now a necessity for seniors. "From a public health standpoint, it's definitely he right thing to do, that's what older adults need to do, they need to socially distance. But I think it puts them at risk of almost a double epidemic," Emerson says. "They're already at risk of loneliness, but now they're at risk of COVID-19, and COVID-19 social distancing policy means they're at higher risk of loneliness."
The CDC says people over 60 are more vulnerable to the coronavirus. It certainly seems to hit them harder. Eighty percent of deaths from COVID-19 reported in the United States have been among adults 65 or older.
In Georgia, 35 percent of the confirmed cases of COVID-19 are in adults 60 and older, according to the state's Department of Public Health.
That vulnerability has led Gov. Brian Kemp to require people in long-term care facilities and those who are medically fragile to shelter in place, to reduce their potential contact with infected people.
While social distancing for seniors is important, it can alter older people's lives in uncomfortable ways.
"Typically, when we reach retirement, we tend to form daily/weekly routines that become very important to us and ensure we are socializing with others and living a fulfilling life," says Dr. Jeffrey L. Tharp, Wellstar Health System's chief of primary care and medicine service line.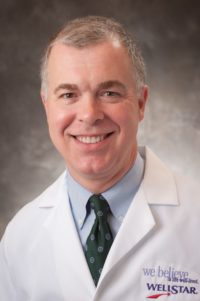 "Now that our elderly are practicing social distancing, they no longer have these outlets that they have grown so accustomed to. This may lead to further downstream effects."
That includes health impacts.
"Humans are social creatures, so interactions with others help us survive," says Julie Buffalo, an RN and community health educator at Piedmont Athens Regional Medical Center. "With age, we can lose these critical relationships through retirement, illness, loss of mobility, lack of transportation and separation from family and friends, which leaves us vulnerable to health-related problems."
Some problems that loneliness can cause, according to Tharp and Buffalo, are heart disease, a weakened immune system, hypertension, depression and worsening signs of dementia.
"As we get older, our immune system does not function as effectively as it does during other times of our lives," says Buffalo, so seniors are often at high risk when a contagion sweeps through the population. "Social distancing prevents the spread of diseases through airborne or direct contact between people."
Beyond the simple fact that our immune systems weaken as we grow older, other conditions can come into play, making it harder to protect older patients..
"For those suffering from dementia or memory impairment, they may be less compliant" when it comes to following health guidelines, Tharp says. They may not remember the current advice to wash their hands frequently and avoid touching their faces.
Still, he believes that social distancing, though not a perfect solution, can save some older people's lives.
Don't visit, but reach out
An increase in loneliness in seniors, even those who have not previously suffered with it, is a concern for the long-term care industry.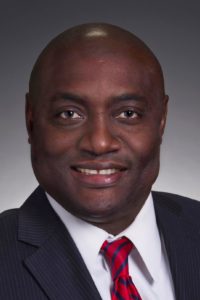 "Our biggest fear right now, other than the obvious COVID-19 and the clinical repercussions of that, our biggest fear now is that we, by limiting access, are creating environments of loneliness, of boredom and of helplessness," says Deke Cateau, the CEO of A.G. Rhodes, a group of nonprofit nursing homes based in Atlanta.
Cateau and his organization have taken precautions against the virus, such as barring visitors who are not medical or emergency personnel, and limiting communal dining and other group activities among residents.
Although there is a real risk of loneliness during the social distancing period, there are some ways to offset that isolation.
The obvious one is technology.
"You can do really great things with online messaging or online boards or social media, you can do great things like Zoom calls or FaceTime or Skype that can really mitigate some of that loneliness,'' Emerson says.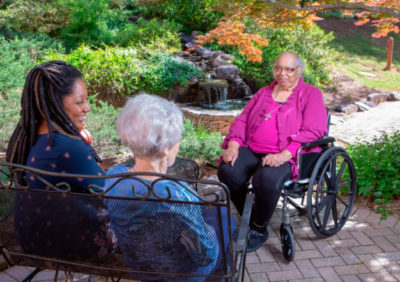 Cateau says technology now is used more at A.G. Rhodes.
However, Emerson and Cateau point out that not all senior adults have access to the Internet. Many older people, because of the era in which they grew up, don't go online or know much about modern communications devices.
Younger people can still reach out to these seniors, Cateau says. "There's nothing wrong with your old-school methods of just picking the phone up and calling your loved one, or writing a nice, well-penned letter," he says.
Social distancing also provides an opportunity for children to contact their loved ones or seniors in their community in new ways.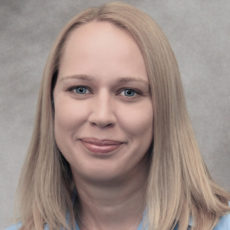 "My 6-year-old is home from school, he's practicing his penmanship . . . by writing letters to older adults in nursing homes," says Emerson. "Almost all local nursing homes are taking those letters, so you can send things even to people you don't know."
"In all honesty, sometimes really old-fashioned pen pals can work just as well," she says. "Even small things like writing a letter so someone you don't know can really actually make a difference."
Cheerful surroundings can also help keep older people's spirits high. Cateau and his staff are continuing to decorate the facilities as Easter approaches.
"Brightening up the setting of our elderly's living quarters can go a long way," Tharp says. "It could help to make sure they have proper lighting in their rooms, a means to look outside through a window, bright photos of family or even flowers."
Some communities are also doing regular check-ins of seniors in their homes, Emerson says, noting that the Watkinsville Police Department is doing a call and check-in program.
"One of the great things we are seeing come out of, if you can say a novel pandemic like that has produced anything great," Cateau says, "I think it has bought a great sense of community."
Naomi Thomas is a freelance journalist based in Athens with a focus on health journalism.