An Albany hospital inundated with COVID-19 patients said Tuesday that it is "quickly reaching a critical mass,'' and that some other hospitals are refusing to accept its transfer patients who don't have the virus.
Phoebe Putney Memorial Hospital also reported three more COVID-19-related deaths Tuesday, bringing the hospital's total to 11.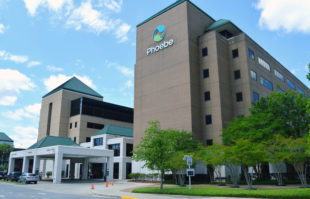 It has 31 COVID-19 patients in the hospital, with another 78 inpatients suspected of having the disease and awaiting test results.
The spread of the infection in communities in the southwest Georgia city is linked to two recent, heavily attended funerals.
"COVID-19 is now a crisis in our region, and the required response will quickly exceed the resources of any one health system," Scott Steiner, Phoebe Putney Health System CEO, said in a statement. Phoebe says it's the hardest-hit hospital in the state for the disease.
"We have offered hospital space on our Phoebe North campus to the state, and we stand ready to operationalize that project. We are asking other hospitals to help share the burden of this growing crisis,'' Steiner said. "Winning the battle against this pandemic will require a coordinated and cooperative response."
The Georgia Hospital Association said Tuesday that it wasn't aware of Phoebe being refused transfers of non-coronavirus patients. "That's not good,'' said Anna Adams, a GHA vice president.
State officials reported more than 1,000 cases of COVID-19 in Georgia as of noon Tuesday, with 32 deaths. Dougherty County, of which Albany is the county seat, has a total of 13 deaths — more than one-third of the state total.
The state's 1,026 coronavirus cases as of noon has doubled over three days. That's the same pace cited by New York Gov. Andrew Cuomo in calling for stronger measures to fight the disease. New York state, though, has far more cases of coronavirus, at more than 25,000, and has closed non-essential businesses and adopted other restrictions.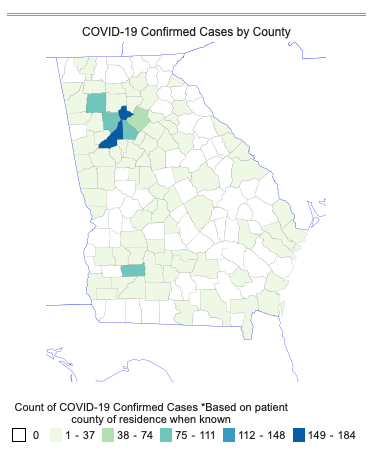 Georgia's increased diagnoses can be attributed to some combination of more testing capacity and more spread of the disease. Of the state's known cases, more than half – 56 percent – are people in the 18-to-59 age group.
Dougherty County has a disproportionate number of cases. As of noon Tuesday, the county had 90 confirmed cases, the third-highest total in the state, despite its population being much lower than metro Atlanta counties. Fulton had 184 coronavirus cases as of noon, while DeKalb had 94.
In addition, Phoebe officials said, more than 1,000 people in the community are awaiting test results for COVID-19.
State public health officials and the CDC said recently they were sending a team of epidemiologists to the Albany area to investigate and contain the COVID-19 spread there.
The state has sent extra supplies of personal protective equipment to Phoebe Putney, as well as ventilators. Still, the hospital is struggling to fill its constant need for masks, gloves, gowns and face shields. Every day, the hospital's COVID-19 situation worsens, said Phoebe spokesman Ben Roberts.
In other COVID-19 news:
Gov. Brian Kemp pushed back against criticism that he's not doing enough to combat Georgia's coronavirus outbreak, saying in a Tuesday interview with the AJC that he is trying to strike a balance between public safety and economic vitality, but that he has more "arrows left in the quiver."
The governor said his order to ban many public gatherings, close bars and nightclubs, and authorize officials to shut down any business that doesn't comply with social distancing requirements will help curb the disease without having to resort to drastic measures such as shelter-in-place rules.
Cobb County, with 86 cases, is set to declare a state of emergency, the Marietta Daily Journal reported.
"We've done our best to try and have informal enforcement of these social distancing [measures]," county Chairman Mike Boyce said at a special-called meeting Tuesday morning. "And as we saw this weekend, it's simply not working . . . everybody went out to the parks." Following the example of two Cobb cities — Smyrna and Kennesaw — the county's declaration could shutter non-essential businesses and order county residents to shelter in place.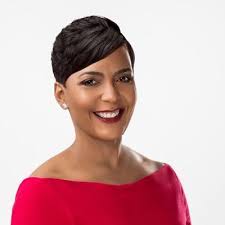 Atlanta Mayor Keisha Lance Bottoms issued an executive order Monday evening asking all residents of the city of "stay at their place of residence" for 14 days starting at midnight. The order, which was filed shortly before 9 p.m., compels "all businesses to cease non-essential operations at physical locations within the city of Atlanta" as well prohibits "all non-essential gatherings of any number of individuals."
Savannah Mayor Van Johnson has issued a shelter-in-place directive for the city, effective at 11:59 p.m. Tuesday. The directive will expire at midnight April 8. According to the directive, residents can leave their homes only for essential activities, governmental functions and business operations such as going to the grocery store, the Savannah Morning News reported.
DeKalb County CEO Michael Thurmond declared a state of emergency, banning public gatherings of 10 or more people — including funerals — and imposing a "voluntary curfew" from 9 p.m. to 6 a.m.
The CDC Foundation announced that Facebook is providing a 2-to-1 matching donation — up to $10 million — as part of the foundation's Facebook Fundraiser aimed at generating support to help combat the coronavirus pandemic.
The foundation said it will use the support of Facebook "to help fill gaps and mobilize resources to address fast emerging needs posed by the virus. Contributions will address a number of critical needs, including deploying emergency staffing to U.S. public health agencies, funding medical supplies, increasing lab capacity, providing support to vulnerable communities, and much more.'' Contributions to the CDC Foundation's Emergency Response Fund, where Facebook is currently matching donations, can be made on Facebook at www.facebook.com/cdcfoundation.
The Medical College of Georgia at Augusta University has created a pandemic medicine course that will mobilize the medical school's faculty and see up to 400 third- and fourth-year MCG students fan out to support public health departments and hospital systems across Georgia.
The Georgia Department of Public Health said it's receiving offers from medical professionals and other individuals looking for ways to help with the COVID-19 response.
Medical volunteers may be used to answer medical questions coming into the COVID-19 hotline or assist at test specimen collection sites, state officials said. Non-medical volunteers may be used in administrative roles at either the call center or test collection sites or provide interpretation or other skills as needed.
To volunteer, log on to https://dph.georgia.gov/georgia-responds and click on the "Register Now" box.