The outbreak of new coronavirus at a Washington state nursing home reflects a heightened risk for infections of residents and staff at long-term care facilities.
Georgia nursing homes, in fact, are reviewing their infection prevention protocols and emergency preparedness plans amid the coronavirus crisis, an industry group told GHN on Tuesday.
Gov. Brian Kemp announced Monday night that two people in Fulton County tested positive for the virus, but those individuals' infections appear related to recent overseas travel.
Still, several of the nine U.S. deaths from the new coronavirus – all in Washington state — have been linked to the Life Care Center nursing home in Kirkland, media reports said Tuesday.
The virus, known as COVID-19, appears to have the biggest impact on older people and people who are medically fragile, such as those with chronic medical issues, said Dr. Nancy Messonnier, director of the CDC's National Immunization and Respiratory Diseases Center.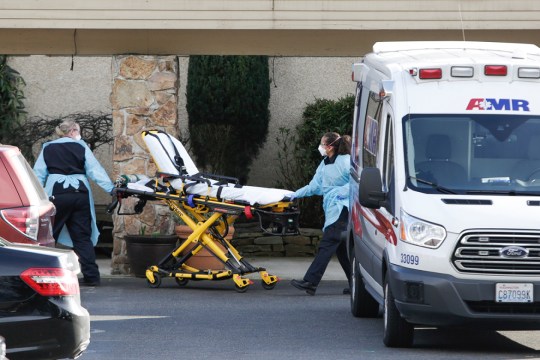 "Just like the flu, we know that the frail and elderly are especially susceptible to this virus,'' said Devon Barill, a spokeswoman for the Georgia Health Care Association, which represents nursing homes. "That's why we are working to ensure long-term health care providers in Georgia have the latest information and resources available to best protect their residents.''
But she cited shortages of medical protection equipment as a problem area.
Because of decreases in exports from countries including China, India, and Taiwan, and increases in demand, long-term care providers "are having trouble accessing types of personal protective equipment'' such as masks and gowns, Barill said. "As such, we are encouraging members to review and implement the CDC's strategies for optimizing the supply of this equipment.''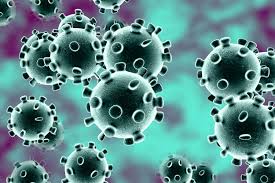 Barill also said facilities are placing more emphasis on limiting outside visitors who are experiencing symptoms, including family members, to protect residents from the disease.
It's still not clear how the virus spread to the Life Care Center, where more than 50 residents and staff have been experiencing symptoms and will be tested for coronavirus, King County health officer Jeffrey Duchin said. Relatives and friends of the nursing home patients have been barred from visiting.
Meanwhile, 27 firefighters and two police officers in Kirkland are in quarantine, city spokeswoman Kellie Stickney said, according to a CNN article.
Barill of the Georgia Health Care Association said patient safety "is a top priority'' for long-term care facilities in the state.
The group is in contact with its national industry trade group, the state Department of Public Health and other Georgia officials about the coronavirus.
"We have reminded centers to follow the same basic procedures used during flu season: handwashing, using alcohol-based hand sanitizers and covering coughs,'' Barill said. "We have also encouraged members to reinforce that any staff member who is sick should stay home and to limit contractors and visitors, including family members, if appropriate.''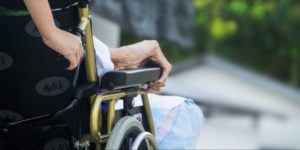 Melanie McNeil, the Georgia long-term care ombudsman, said Tuesday that the deaths in Washington state are troubling.
When visiting facilities, the state ombudsman representatives will be talking with staff members about what they are doing to help protect residents, McNeil said.
Kaiser Health News reported that 2.2 million people live in long-term care settings.
A new summary in the journal JAMA reported that the virus has a case fatality rate of 1% to 2% overall — and as high as 8% to 15% in older patients in China.
KHN reported those results are alarming news for U.S. residents in long-term care settings, where illnesses caused by more common pathogens like norovirus and seasonal flu often spread rapidly among residents, causing severe complications. Immune response wanes as people age, leaving them more vulnerable to infections.
Dr. Karl Steinberg, a geriatrician who serves as medical director at nursing homes in Southern California, says the news of COVID-19 cases at the Washington nursing center is worrisome, according to the KHN article.
"That's very scary," Steinberg says. "It worries me that once it gets going, it will be really hard to control the spread."