This article is part of an occasional series on rural health care in Georgia. These articles are supported by a grant from the Arthur M. Blank Family Foundation.
By Amber Perry
The northeast Georgia town of Crawfordville is quiet on any given day of the week, apart from a few cars passing through. Many of the businesses along the main street are open "by appointment only."
But there is a bustle of activity in at least one building in this Taliaferro County town of just over 500 people. At the county's senior center, 20 or so seniors play a game of Bingo.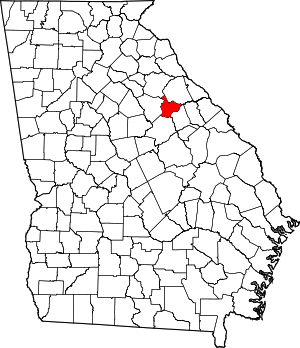 That's where one often can find Barbara Twilley, who for the past two years has been trying to introduce programs to address a significant local health concern: high obesity rates.
One of her major projects was to create a simple walking path, which she hoped would encourage physical activity and eventually help residents improve their overall health.
But the outcome wasn't what she intended. The little path "didn't even last a year," said a tearful Twilley. Now washed out by rains and overgrown with grass, it's barely visible anymore.
"It hurts because I fought for this. . . . This was my baby," she said.
Twilley works with Healthier Together Taliaferro, a project led by a University of Georgia outreach unit called the Cooperative Extension, and funded by the CDC. The collaboration is aimed at helping rural counties where more than 40 percent of the population is obese. The goal is to create programs that promote healthy eating and introduce walking paths, bike trails and other innovations that encourage physical activity.
Taliaferro (pronounced "Tolliver") is the least populous county in Georgia, with fewer than 1,800 inhabitants. But its people have more than their share of problems. They suffer from a higher obesity rate than Georgia's average, and County Health Rankings show the county has a higher rate of physical inactivity as well as a lack of access to exercise opportunities. There is also a higher rate of poverty among children, which adds to the difficulty in maintaining a public health standard for the upcoming generation.
The needs are obvious. But the difficulty that Twilley experienced shows how hard the problems can be to address. Here and in other parts of rural America, many organizations face big challenges when they try to improve public health. Even when new projects are introduced, the efforts may not be sustainable if the funding runs out.
The programs that work are those that empower individuals and create partnerships with local groups, according to Alan Morgan, CEO of National Rural Health Association. Too often, programs are established without the full engagement and support of the community.
Funding and bureaucracy
Twilley is part of an extension project that delivers science-based programs in the areas of agriculture, environment, family well-being and youth education. It is supported by UGA's College of Family and Consumer Sciences and College of Agricultural and Environmental Sciences and has satellite offices in dozens of counties across Georgia.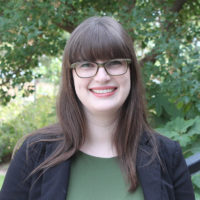 But one stipulation for receiving the CDC funding is that projects can't "permanently interfere" with the community, said Denise Everson, a program development coordinator in the College of Family and Consumer Sciences. That is a gray area that often emerges as a point of contention and confusion for those setting up local projects.
In fact, it was one of the big frustrations that Twilley and her colleagues faced when developing the walking path in Crawfordville. They could not use pavement, which is more long-lasting. Only a dirt path was acceptable under CDC guidelines, said Hannah Southall, who manages the Healthier Together program for UGA's College of Public Health.
Terry O'Toole, of the CDC's Division of Nutrition, Physical Activity and Obesity, said the project's governing document states that construction of permanent sidewalks and walking trails, for example, are not allowed. O'Toole mentioned "semi-permanent" constructions as allowable projects, like gravel paths and playgrounds.
"We do have to follow federal guidelines, which, granted, are pretty complex," O'Toole said.
Talking to leaders and the public
To help their projects thrive, such community organizations must instead seek out partnerships with businesses and other government organizations, like the U.S. Department of Transportation. But it takes a while to establish those types of connections and figure out what works.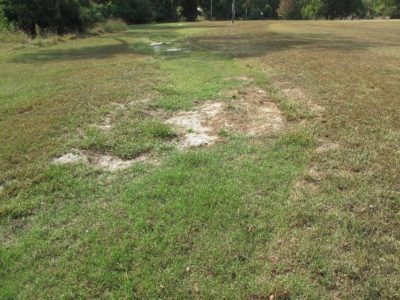 "And we don't have those connections yet," Southall noted. The long-lasting impact isn't clear. But even with the limitations, it's still better than nothing.
"On one hand, we could have been doing more," Southall said. "And on the other hand, we are doing things for the community that we wouldn't have been able to do on their own."
In the meantime, programs like the one in Crawfordville must make do with limited resources and get creative.
Twilley has spent the majority of her time forming local relationships. She distributed a survey to assess the community's health needs. She worked with the Taliaferro County Schools principal to share designs drawn by UGA architects. And she encouraged Nick Flores, the chef at a local café called Mama Chucha's, to offer healthier items on the menu.
Since then, "more people are ordering salads," said Flores. He has also observed more people walking around Crawfordville.
From the churches to downtown business, Twilley sought partners and facilitated workshops and classes, teaching locals about such subjects as yoga and healthy cooking. She also created a community garden in Crawfordville's sister city, Sharon.
There's hope in the community that some of these initiatives will take root. "They say it takes about three weeks to make a habit," said Constance Bolton, an employee at the local post office, who lives about 11 miles outside of Crawfordville. "With them implementing the programs, it should fall back to people's memory. They should keep it going long-term."
But the effort remains a struggle. Twilley admitted that over time, she has found it hard to keep folks in the town engaged. A monthly community meeting, in which people shared ideas about improving things, now takes place every other month. A yoga class that had more than 20 participants has dwindled to four or five.
"If you don't hold their attention, they don't come back," she said.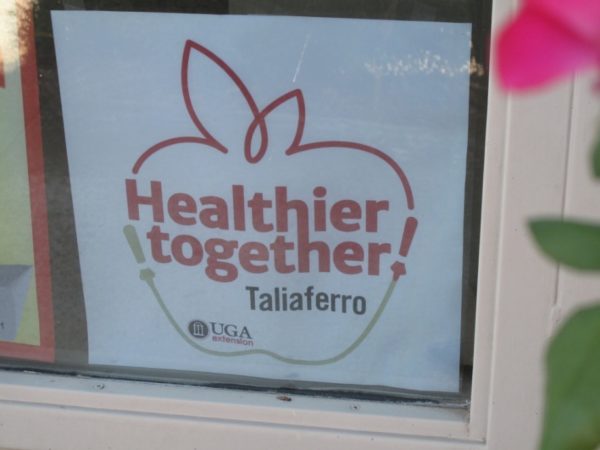 Amber Perry is a freelance journalist and a journalism graduate student at the University of Georgia.